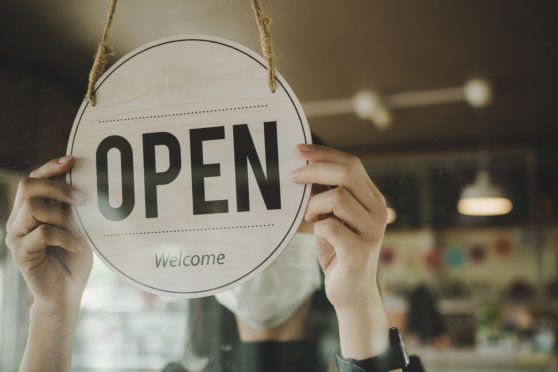 Scots are ready to hit the shops tomorrow for the first time since Christmas as the lockdown relaxation continues.
Non-essential retail, gyms and hospitality are set to open as mainland Scotland moves from Level 4 restrictions to Level 3.
Shops have spent the last week preparing to open and, they hope, claw back some of the £4 billion of revenue lost due to Covid.
And while there will still be face masks and sanitiser, long queues and protective screens, the easing of restrictions this time will see some outlets bring back changing rooms, shoe fitting and personal shopping.
There will also be innovative techniques, with services like bra fitting available online and lingerie sizing "by eye". Ewan MacDonald-Russell, head of policy at the Scottish Retail Consortium, said: "I think all shops, particularly the non-essential ones, are excited. This has been a long lockdown.
"We're still a long, long way from the normal shopping experience we used to enjoy. We know there will be hand sanitiser, limits to the number of people in shops, face coverings, social distancing and queueing systems.
"Returns will still have to be quarantined, and, although there isn't a ban on changing rooms being open, it's unlikely shops will want to have to disinfect or quarantine everything that has been tried on.
"It's unlikely that groups will be allowed to shop together, or people will stop off at a bar for a drink, or for a nice lunch."
Leigh Sparks, professor of retail studies at the University of Stirling, said it will be mid to late summer before shopping starts to look anything close to normal again.
"We need to realise this is a phased return. It certainly isn't going to be back to normal. I am not sure when we can expect that relaxation at this point. It is likely that only one or two households at a time will be allowed into shops as inside mixing isn't allowed yet. If everything goes well, I would imagine by July group shopping trips might be permissible and by late summer we will start to see shopping go back to much more like normal. But we just don't know.
"This is the first big step, so naturally everyone is being cautious."
John Lewis will introduce new drop boxes for returns and will be reopening changing rooms, with tried-on clothing being quarantined for six hours, as well as a lingerie "fit by eye" service. Bra fitting at M&S will be available online and contact free in store and a new scan and shop service means customers can pay without using the tills.
But those expecting sales bonanzas may be disappointed. Experts think shops will wait to see levels of footfall before cutting prices.
MacDonald-Russell said: "In fashion, different retailers will take a different approach. Many have had big sales online over the last couple of months, so there may not be as much excess stock as we expect.
"But at the same time, retailers are going to be really keen to get people into stores, so there could be bargains."
Sparks added: "If I was a retailer, I would be tempted to hold off on sales initially, and keep it on the back burner for later if footfall decreases."
Of course, with the departure of big names like Topshop and Debenhams, there will be gaps in the high street. But this reopening could signal change in the shopping experience.
"In England, Primark has announced record sales since reopening – higher than before the pandemic," Sparks said.
"All the evidence is that people are willing to make purchases. What we don't know is whether it will stay this way.
"Given that online sales grew so much during the pandemic, the question is how much diversion has gone online and whether that was temporary or more permanent.
"It is going to be interesting to find out," he said.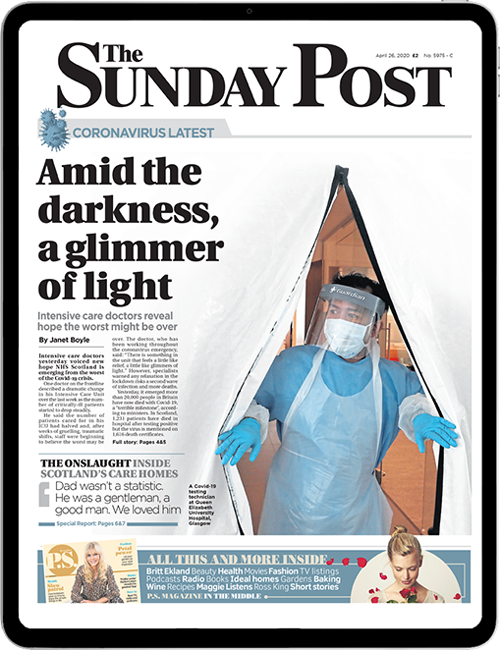 Enjoy the convenience of having The Sunday Post delivered as a digital ePaper straight to your smartphone, tablet or computer.
Subscribe for only £5.49 a month and enjoy all the benefits of the printed paper as a digital replica.
Subscribe