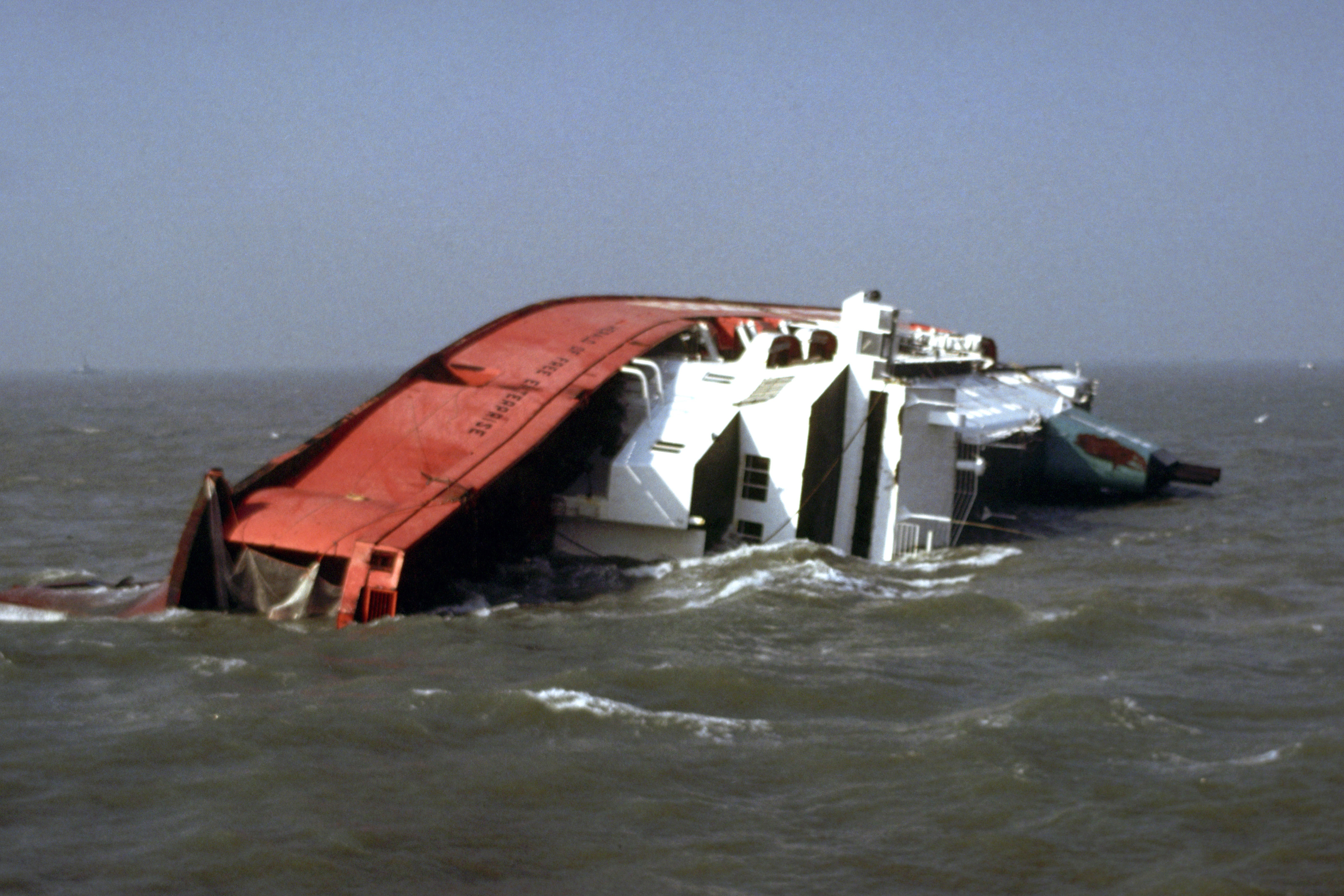 IT was the worst peacetime maritime disaster involving a British ship since 1919 and changed the way ferries were operated forever.
Tomorrow marks the 30th anniversary of the Zeebrugge ferry disaster, when the MS Herald of Free Enterprise capsized and 193 people lost their lives.
Rescue pilot Tony Gear took part in more than 1000 missions during a 35-year flying career, including two decades in Scotland, and regularly had to battle violent weather conditions.
But what stuck in his mind about his trip to Zeebrugge on March 6, 1987, was how eerily still the conditions were.
Tony was about to start a game of volleyball with friends from RAF Brawdy in south Wales after a day's work when a colleague came rushing in to say a boat had capsized off the coast of Belgium.
The pilots thought it was a joke. It had been a long day and, although they covered an area which stretched 300 miles west of Ireland, Belgium was a long way away.
With only an AA map to guide them, the pilots arrived in Zeebrugge around four hours later. Tony recalled looking over the calm sea on his approach and wondering if someone had got their wires crossed.
There was little sign that one of the biggest maritime disasters in living memory had just occurred. Touching down in Belgium shortly before midnight, the sky was black and the water still.
"It was so calm out there, it felt surreal," said Tony, 62. "Usually with a rescue, there would be very rough seas but not this time. We never expected to be going as far as Belgium, so we only had an AA map to help get us there.
"We had no idea where any hospitals were or anything, we just had to fly to the closest base first.
"There were a lot of vessels out there by the time we made it but all the while the conditions stayed calm."
The crew landed at the local base and were sent to a briefing with Belgian and Dutch officials. Tony recalls feeling a real sense of shock among the home crew, who weren't as used to these missions as his group back in the UK. But even five hours after the ferry capsized, the flow of information was slow and no details about the scale of it all were disclosed.
Tony worked through the night taking doctors and divers out to the boat, but still there was no indication of the enormity of what had just happened.
It took a news bulletin on the TV in his hotel room the next morning to finally bring it all home.
"It was a real shock to me," said Tony. "We saw the flat conditions and just thought, 'how did a boat end up lying on its side in this?'.
"We first thought everyone had got off. It was four hours after it had happened by the time we arrived so the Belgian teams had been involved in the initial life-saving rescues.
"For us, we just went there, got on with the job and had no idea how bad it was."
The passenger ferry capsized just 90 seconds after she set sail for Dover with her bow doors open. When the ship left the harbour, her decks were immediately flooded and she ended up on her side.
With the electricity cut, the ferry was in darkness and stairwells and passages became submerged waterways.
In the car decks, drivers who had been napping in their vehicles stood no chance.
Many of the 459 passengers on board were taking advantage of an offer in a newspaper offering cheap trips to the continent.
For Tony, who now stays on the Isle of Wight, Zeebrugge was just one of many rescues he was involved in.
His bravery was commended in 2002 when, while based at RAF Lossiemouth, he was involved in the rescue of 18 fishermen caught in stormy seas north of the Hebrides.
After completing one of the RAF's most daring rescues, he landed his helicopter in Stornoway with less than 10 minutes' worth of fuel left.
Now retired, Tony spends plenty of time back in Scotland visiting his three daughters and five grandchildren.
"You can forget about some of these rescues sometimes," he said. "You do so many you get to the point where it's not going to do you any good to think about them all.
"By the time Zeebrugge happened I had already been involved in quite a few large-scale rescues and seen some pretty harrowing things so if you're used to that, you just get on with it and become hardened to it.
"Sometimes we would do a nasty rescue but we'd be flying back two hours later and having a laugh and a joke about something else, you had to do that to clear the air."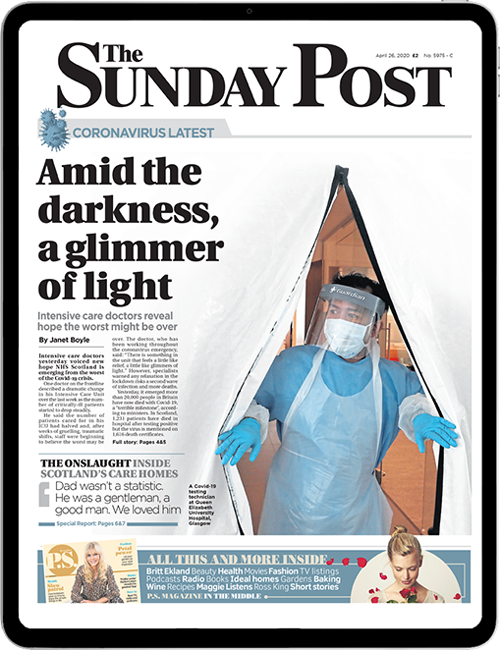 Enjoy the convenience of having The Sunday Post delivered as a digital ePaper straight to your smartphone, tablet or computer.
Subscribe for only £5.49 a month and enjoy all the benefits of the printed paper as a digital replica.
Subscribe