TYPICAL. You wait ages for a tennis movie to come along and then two get served up at once.
I was in the lovely Canadian city last week for my annual trip to the Toronto International Film Festival.
It's one of the biggest film festivals in the world with nearly half a million people attending, which is why they call it the People's Festival.
It's by far my favourite for that reason, and it's got some of the top names in Hollywood to boot.
George Clooney, Julianne Moore, Nicole Kidman, Bryan Cranston, Helen Mirren, Kate Winslet, Idris Elba, Angelina Jolie and Emma Stone have all been treading the red carpets.
I managed to grab a chat with all of those folk. I'm going to need more pages in the autograph book!
But on to my favourite sport – tennis. Since watching Wimbledon, starring Paul Bettany, I've always thought there should be more tennis movies.
And now there are two. Battle Of The Sexes stars Emma Stone and Steve Carell and is a biopic of the match between Billie Jean King and Bobby Riggs.
But first there's Borg/McEnroe, the movie about the rivalry between fiery New Yorker John McEnroe and ice-cool Swede Bjorn Borg.
Ross King: Fabulous Erica Gimpel proves the Kid is still all right
Transformers star Shia LaBeouf plays McEnroe, and he's a great choice. His name might translate into English as Shia The Beef but he's an intense guy.
I wanted to know if Shia felt he was like the American in any way.
"John manufactured his intensity to hype himself up, in that way he's an artist," Shia told me. "It was just like a really cathartic thing.
"He and I have a lot of similarities – a lot of parallels – in our life."
It's a difficult job to play McEnroe – but Sverrir Gudnason has to play the steely Borg.
He told me he got very good at tennis, but the shorts were very tight!
Borg was at the premiere, and he actually seemed impressed.
"Janus Metz, the director, has done a tremendous job to create the right feeling," said the five-time Wimbledon champ.
"The actors are incredibly good and on top of it all the resemblances are striking – sometimes even frightening.
"The scenes from my childhood made the strongest impression.
"It gave me the feeling of being in a time machine."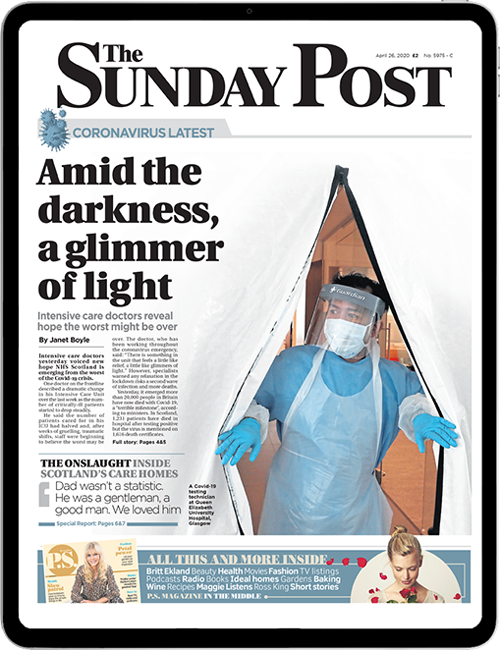 Enjoy the convenience of having The Sunday Post delivered as a digital ePaper straight to your smartphone, tablet or computer.
Subscribe for only £5.49 a month and enjoy all the benefits of the printed paper as a digital replica.
Subscribe