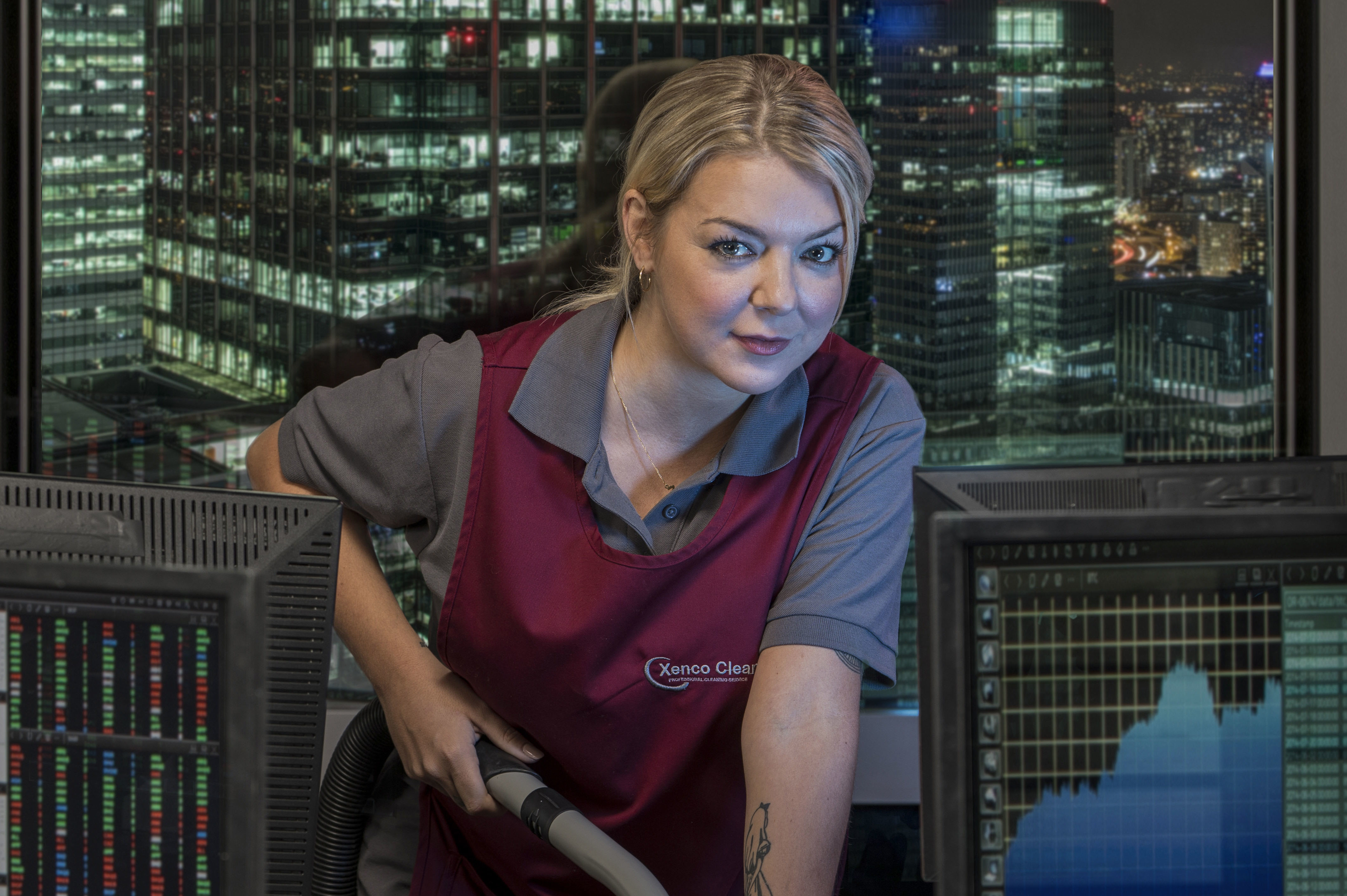 SHERIDAN SMITH admits that new drama Cleaning Up presented her with one of her biggest challenges – looking like she's good at housework.
The six-part series focuses on Sheridan's sassy office cleaner Sam, who is caught between two worlds – the everyday life of a devoted and loving mum and the darker, dangerous world of insider trading.
The actress laughs: "Until I was 25, I hadn't made a bed. I hadn't changed covers on a bed. I'm useless.
"It's terrible, but we did a day of cleaning training and they taught us how to do various things.
"You don't wipe a stain, you dab it. I've also learned how to tie a bin.
"My housemate is happy now – 'You've got no excuse now. You've got to start cleaning because you've played a bloomin' cleaner.'
"So I'll have to up my game now at home."
Sam is a single mum of two who has turned to gambling as a means of escapism, but now her addiction is adding to her problems – there's a debt collector at the door and her estranged husband is threatening to take the girls away.
A potential solution presents itself when she discovers she can get her hands on lucrative – and illegal – stock market information at the office where she works.
Sam convinces her best friend Jess (Jade Anouka) to join her, and together they begin to navigate the dangerous world of insider trading. But as the money rolls in, will she be able to resist the lure of gambling it all away?
Sheridan, last seen in the BBC's acclaimed drama Care last month, adds: "What I love about Sam is she's working class and maybe not educated like a lot of people are, but she's still savvy and smart.
"She's a chameleon who can fit into any world. A smart cookie.
"She's not educated like all these bankers playing the stock market. But she can fit into that world if she wants to."
Cleaning Up, ITV, Wednesday, 9pm