The sister of a man who died in police custody yesterday said the focus on controversial statues is a distraction and the Black Lives Matter movement should focus on officers' actions and racism.
Kadi Johnson, whose brother Sheku Bayoh died after being restrained by police in Kirkcaldy in 2015, believes race played a role in his death and he would not have died had he been white. She said there were striking similarities between the case and that of George Floyd, the 46-year-old black man whose death in Minneapolis sparked anti-racism demonstrations around the world.
Attention in recent days has focused on statues of individuals linked to the slave trade, with some vandalised and police patrolling others.
Ms Johnson said she acknowledged the importance of understanding the symbolism of such civic monuments but the protest focus should remain on violence and racism.
She also described her ­family's wait, now in its sixth year, for an inquiry into Mr Bayoh's death, as a "disgrace". No officers were ever prosecuted over the death. An officer in the US was charged with murder four days after the death of Mr Floyd.
Ms Johnson, 42, a nurse, said: "Police brutality should be at the forefront of the protests instead of bringing down statues. Racism, we believe, played a part in my brother's death. If my brother had been a white man, he wouldn't have died."
She added: "I don't know much in detail about the history of these people who are on the statues. I do know they made their money through the slave trade, or whatever they achieved was because of the slave trade. Looking at history it shows the contribution black people made and yet they are still not fully equal."
Mr Bayoh, a 31-year-old dad-of-two and trainee gas worker, died after being restrained by up to nine officers in the street near his Kirkcaldy home in May 2015. Police were responding to reports of a man carrying a knife. No knife was found on Mr Bayoh, although one was later found nearby.
Mr Bayoh was on the ground within seconds of coming into contact with police and was restrained using handcuffs, leg restraints, CS spray, pepper spray and batons. At one point, officers thought their colleagues may have been attacked by Mr Bayoh. In fact, they had been hit by gas which they had sprayed and which had blown back in their faces.
A post mortem found Mr Bayoh was covered in cuts and bruises, had a broken rib and had petechial haemorrhages in his eyes, a sign of asphyxiation. It was also established he had taken the drugs Flakka and MDMA.
It took more than four years for the Crown Office to decide no one would be charged over the death. Police Scotland Chief Constable Iain Livingstone met privately with Mr Bayoh's family in December and expressed condolences over the death.
Mr Livingstone said he undertook that police would co-operate fully with a public inquiry into the death, the inquiry afterwards and the question of whether race played a role. The officers involved deny any wrongdoing.
Ms Johnson said: "We have had to wait more than five years for a public inquiry into my brother's death and that is disgraceful. My brother died such a brutal death and no one has been held to account."
Speaking to The Sunday Post in November, after it was revealed, 54 months after Mr Bayoh's death, no police officers would face pro­secution, his partner Colette Bell said: "The amount of time it took to decide no one will be charged over Sheku's death has been unbelievable and unacceptable."
Ms Bell, mother of Mr Bayoh's son Isaac, who was three months old when his father died, said: "The justice system has done nothing but fail Sheku since the start."
Aamer Anwar, the Bayoh family's solicitor, said he "truly hoped" the inquiry would bring change, adding: "Ultimately, it is the barest minimum the system has offered and certainly is not justice."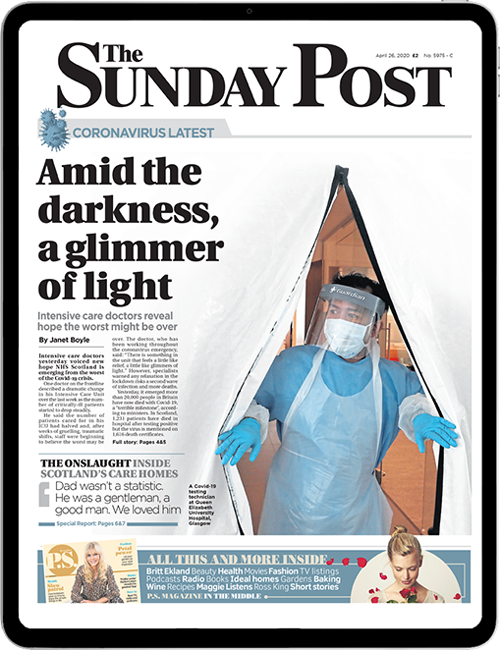 Enjoy the convenience of having The Sunday Post delivered as a digital ePaper straight to your smartphone, tablet or computer.
Subscribe for only £5.49 a month and enjoy all the benefits of the printed paper as a digital replica.
Subscribe