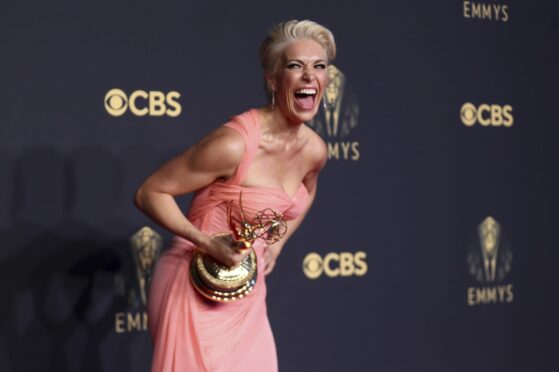 The opening of the SAG Awards should be a wee bit special as there will be a mini reunion of the cast of the amazing musical Hamilton with creator and star Lin-Manuel Miranda along with Daveed Diggs and Leslie Odom Jr.
Friends tell me I'm obsessed with the show, which I think is very unfair as I've only seen it live seven times and watched the TV presentation of it ten times! Look out for some homegrown talent to win, too. Benedict Cumberbatch should win for The Power Of The Dog. I think he'll go on to win the Oscar, too.
Talking of Oscar winners, Kate Winslet will present Dame Helen Mirren with the Lifetime Achievement award. I'm pretty sure Kate, who always makes me laugh when I interview her, will also win for her role in Mare Of Easttown.
Of course, this is the awards show with the most inappropriate name for the stars who attend. It's the one thing they don't want their face or body to do… SAG!
It's the Screen Actors Guild awards and being a member (despite personally sagging) I get to vote. Now I'm not allowed to reveal who for, but by the end of the column you might have a rough idea!
My favourite person at the awards will be the wonderful, star of Ted Lasso and the lady of the moment, Hannah Waddingham. Back in 1999 we both auditioned for a role in a West End musical (no, not the same part!) and had such a laugh. Sadly we never got to work together but I have watched her career go stratospheric! I have wonderful messages from her with that incredible laugh plus her singing one of my TV theme tunes!
She's up for Female Actor in a Comedy Series and Ensemble in a Comedy Series both for her role as Rebecca Welton the football club owner in Ted Lasso.
She has a multitude of work in the pipeline including Hocus Pocus 2 with Bette Midler, Kathy Najimy and Sarah Jessica Parker. She revealed: "I turned up for a costume fitting and the assistant director said, 'All the ladies would like to meet you'. Honestly, my jaw dropped and I went and sat with them while they were having their lunch with their full garb on!
"It was the most joyous 'pinch me' moment."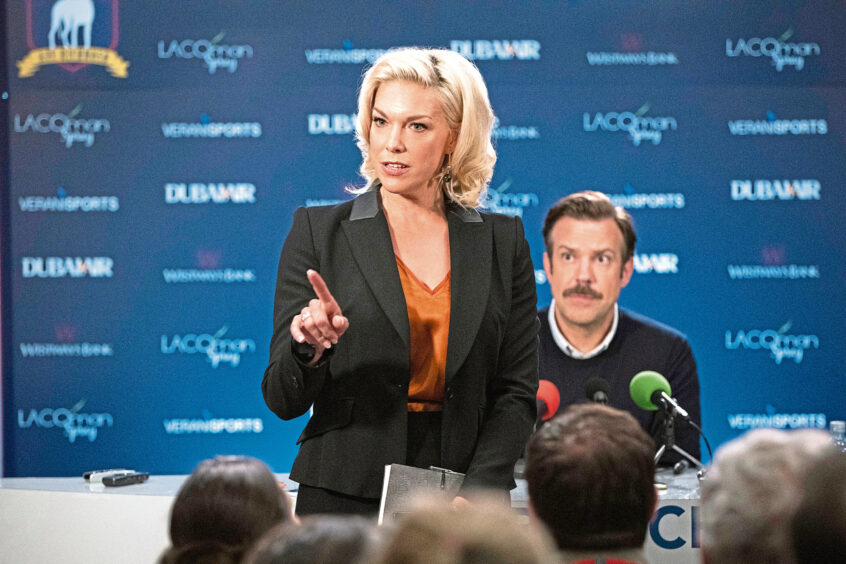 So what's next for this star of stage and screen – could it be a superhero movie?
"Why wouldn't I want to play something that goes, 'Oh, now you're going to walk through that wall and kill everyone in the room and then shoot up to the sky but looks fabulous doing it."
Hannah was in a wonderful commercial where she played a very Bond-like baddie with a hairless cat named Leonardo! Just her laugh in it has already racked up millions of hits on social media.
So would she like to play a villain or maybe Bond himself?
"No, the whole Bond thing should be left to the boys. People should have the wherewithal to write something for women."
Season three of Ted Lasso starts filming next month. "We're all chomping at the bit," she said. "I can't wait to get back behind my Rebecca desk".
And so say all of us, Hannah!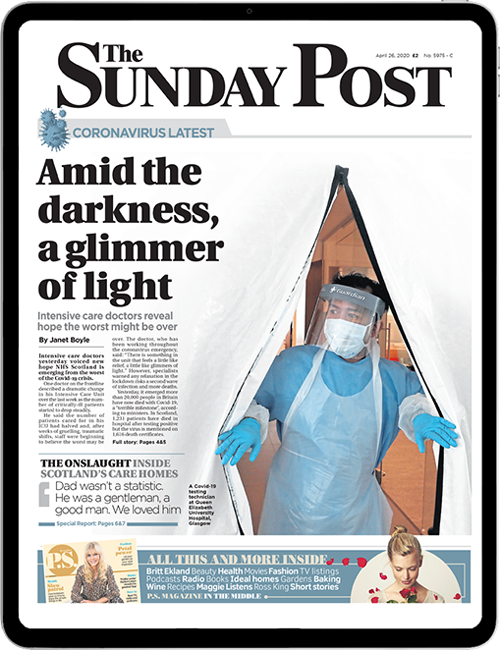 Enjoy the convenience of having The Sunday Post delivered as a digital ePaper straight to your smartphone, tablet or computer.
Subscribe for only £5.49 a month and enjoy all the benefits of the printed paper as a digital replica.
Subscribe