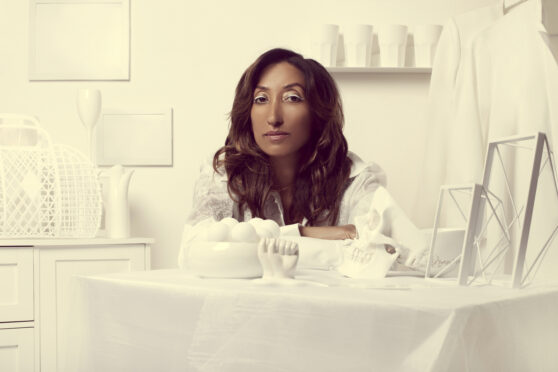 Award-winning comedian Shazia Mirza is bringing her show Coconut to the Edinburgh Fringe for a full run having toured the country with it.
In it, she explored what it means to be labelled a "strong woman" and her time on the reality show Celebrity The Island with Bear Grylls.
Here, she answers our questions ahead of the festival kicking off next month…
How are you feeling ahead of the Fringe?
I'm wondering where I'm going to sleep. It's a nightmare trying to get accommodation, at this rate I'll be sleeping in a tent in Teviot Square. If anyone has a spare flat please let me know.
This is the only thing I'm nervous about at the moment. But as always while it's raining in Edinburgh and I'm exhausted, I'll be dreaming of the South of France.
What is your show all about, and what inspired it?
My show is called Coconut and is based on my time doing Celebrity The Island with Bear Grylls. There were 5 men and 5 women. Including two Olympic athletes Sharron Davis and Iwan Thomas, and in the end only 2 men survived and 4 women.
I was labelled a "strong woman" because I survived and caught all the fish, which kept everyone alive. Iwan was labelled an Alpha male. But these labels were useless. They didn't say anything about anything when we were all lying in a ditch starving and crying, no one was strong at all.
I talk about what it means to be labelled a 'strong woman' and why I'm not and also about the stigma attached to reality TV, why people do it, and why if you're the only person doing something, you are always expected to represent your lot!
How pleased have you been with the reception Coconut has had on tour?
I have been really really pleased. I've had 3 standing ovations, which is very unusual as we're not in America – where they stand and clap at anything. I only have to turn up and they give me a standing ovation.
I've had loads of messages from people after shows to say they were really down after the pandemic, and they had such a good time coming to watch my show and have a good laugh.
Since the pandemic I have found that people are laughing a lot harder and I don't know if that's because I'm funnier or they're really desperate.
How much did the pandemic impact on writing the show?
In the beginning, March 2020, I thought, it's ok I'll be back on tour in a week, but then as time went on, my show just got more and more out of date. Initially I kept rewriting it but eventually I gave up because it was just lockdown after lockdown.
I spent my time watching Al Pacino films and getting very fat and hairy. I quite enjoyed it. Then a week before I was doing a week's run at Soho Theatre I had to rewrite my show and learn an hour of new material. I was shattered; it was like revising for your A Levels.
What put you on the path to a career in comedy?
It was an accident. I was a science teacher in an east end comprehensive. It was a really rough school and I used to do jokes to the students to try and control them. They were a tough audience. At least now I'm a comedian, everyone is facing in the right direction, people are listening and no one has thrown chapatti flour over my car after a gig.
If you had to pick one item that's essential for surviving a month at the Fringe, what would that be?
An anorak.
The Edinburgh Fringe can throw up some surprises – what is the strangest moment you can remember from the festival?
The security guard at The Gilded Balloon didn't allow me into my own show because he
didn't believe I was Shazia Mirza. He said: "Can you prove you are Shazia Mirza?" I
pointed at my poster. I said: "That's me." He said: "No it's not." I said: "Yes it is." He said: "Do you have any proof?" I had to go and get security to remove security because he wouldn't let me perform my own show!
What do you think it is about the Edinburgh Fringe that attracts people from all around the world to come to watch and also to perform?
The Edinburgh Festival is so big, and has so many different types of performers. You can watch shows from 9am to 5am the following morning non-stop. It has the strangest, most bizarre most stupid and most outrageous people and shows you will ever find. Then a few years later you see them all on TV.
What is your favourite one-liner?
There are many, but I love Joan Rivers. All her jokes are great. This is one of her's.
"Women should look good. Work on yourselves. Education? I spit on education. No man is ever going to put his hand up your dress looking for a library card."
---
Shazia Mirza: Coconut, 3rd-28th August at 19:40, Gilded Balloon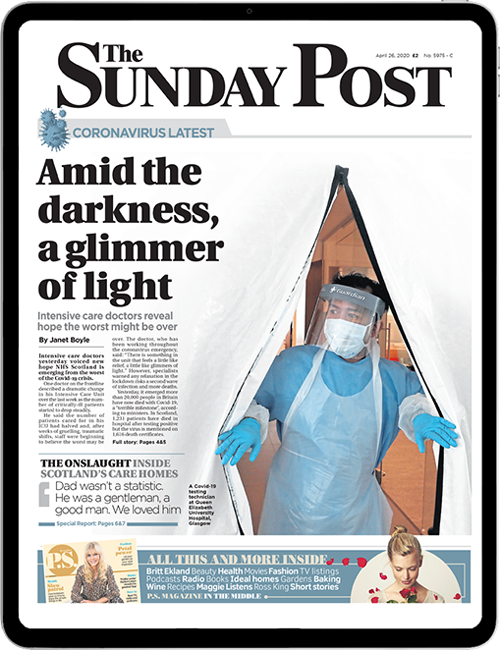 Enjoy the convenience of having The Sunday Post delivered as a digital ePaper straight to your smartphone, tablet or computer.
Subscribe for only £5.49 a month and enjoy all the benefits of the printed paper as a digital replica.
Subscribe