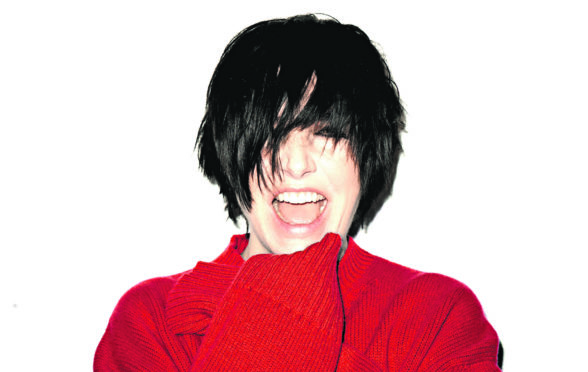 When Texas release their new studio album next month, it will be the 10th of their career.
Few bands enjoy the longevity to record so many albums and it is, Sharleen Spiteri says, of massive importance to them that they have come this far.
"It's weird, a strange thing. I feel like saying 'wow' when I think that we are an established band that has sold a lot of records and are still being allowed to put albums out, but the truth is it feels like yesterday we started. Johnny (McElhone, bass guitarist) and I have been working together for 35 years but in my mind I'm still 25, then I go to move and remember I'm not," she laughs.
It's also a noteworthy milestone, the Glasgow singer argues, because despite the group selling more than 40 million albums, she doesn't feel Texas receives the same recognition as they would were they an all-male band.
"It's really significant, as a woman in a band – and when I say that don't think I'm being topical, because that is absolutely what I've always said. It's hard, probably harder now, because everything is so well hidden, everyone is watching their Ps and Qs.
"To be a female-fronted band in a very male-dominated industry feels really bloody good. I feel very proud, proud of us for riding the wave. People say how have you lasted and the truth is we rode the bad as well as the good."
As well as riding the waves, they've also had to negotiate the barriers.
"We've had such a massive, long career, but do people really know we've had that? Would it be different if we were an all-male band? So there's a massive barrier," says Sharleen.
"The amount of times I've done a chat show and they read out the bumph about us and the other guests say, 'You've done what?' I did a podcast the other day and one of the people said they didn't know we'd been that successful.
"Don't get me wrong, I'd rather be massively successful and have it on the down-low, but my point is, if we were a male-fronted band, I think we'd be seen quite differently in the UK.
"This is the way it is. It's changing, but it's changing at a snail's pace. Everybody says there's big changes but there aren't big changes, it's just better hidden.
"People are aware they have to watch how they act and what they say, but don't be fooled that the music industry – or any industry or place of power with lots of money – has changed. It's not about having loads of women being employed for the sake of it, it's about celebrating the people on an even keel who are as successful as their male counterparts.
"That is basically what the whole point is and no one seems to be getting that point."
Sharleen has had to deal with upsetting comments since the start of her career, when the band signed a deal prior to the release of their debut album, Southside, in 1989.
"When I was signing I was called the dodgy boiler by the managing director of the record company. I also got, 'she dresses like a young boy', and 'what's the story, is she a lesbian'. I said, 'Is that an assumption because I don't wear a dress?'
"I remember being in a meeting with a record executive and being accused of emasculating him, so you have to be strong but you also have to be very diplomatic.
"I don't need to make friends, I like the people I like, and luckily we work with an unbelievable team who make everything happen. We respect, care and look after each other. That's what we've created around Texas and we've been lucky to do that."
Texas' new album, Hi, was mostly recorded pre-lockdown and was sparked by the discovery of unused tracks from their 1997 album, White On Blonde, the biggest of their career. That, in turn, inspired them to write new material, a process that carried on during the pandemic.
"We wrote and recorded another three tracks during lockdown," continues Sharleen, who is married to chef Bryn Williams. "We were writing over Zoom, which is not something I would want to do all the time, because it would do my nut in, but they were really good and we felt we had to add them to the album."
There are plenty of surprises to be found on the record. The opening track, Mr Haze, samples Donna Summer and the title track is a collaboration with hip-hop legends Wu-Tang Clan, with whom Texas first worked during the White On Blonde era. Another collaboration is with singer Clare Grogan, Johnny McElhone's former bandmate, on Look What You've Done.
"I've known Clare for years. I was a big Altered Images fan and of course Johnny was part of Altered Images. We did three nights at Kelvingrove Bandstand a couple of years ago and we asked her to come on stage with us. It was an amazing moment. She was nervous but I told her we'd do whatever she wanted to do and suddenly that voice came out, a voice you just knew, and we all said how cool it was.
"Then we asked her to do the Royal Albert Hall and people were saying how fantastic it was. Our voices work together. We were lucky enough that she came into the studio in the gap after the first lockdown and we recorded it together."
The UK leg of the Southside anniversary tour, including a Glasgow show, has been pushed back again to 2022 but there are European tour dates in the diary for the summer and beyond. While Sharleen is desperate to play in front of an audience, she refuses to believe it until she is actually in the moment.
"We all have a roadmap (for getting out of lockdown) but we still don't really know what's going to happen," admits Sharleen. "They say we're going on tour, but we take it with a pinch of salt until we're all standing in a venue with an audience. We thought we'd be doing TV by now, but we're still not allowed in TV studios.
"I was in Glasgow the other week filming in a bubble, with Covid officers on hand. We had to film everything in a secure building that is strictly for those purposes. Most of the time I'm the only person with the mask off.
"We shot a video, did two TVs, and a load of radio stuff including a live radio concert for France. It was lovely to play music and see my band, but it was also kind of weird."
Sharleen recently posted on Instagram a picture of a magazine featuring her daughter, Misty Kyd, as the cover model. Misty is a similar age now to Sharleen when she joined Texas.
"It was the week before my 18th and she is 18 now," says Sharleen. "She's doing her sixth form and is just starting her career, so I've been saying to her, 'OK, this is what you're doing just now, great, but what is your plan B and C? Get your A levels.
"She's coming from a very different background to the one I came from. She's lucky – she doesn't need to make any choices based on anything other than, 'do I or do I not want to do this?' She doesn't have to worry about rent or feeding herself.
"She has a good work ethic and is really independent, so I say to her, 'if you want it, go get it and do it'.
"The only thing I've told her is she'd better be really nice to people or I'll kill her.
"Always have good manners, always respect everyone, because it goes a long way and I can give her confirmation of that, because I know it has done so in our careers with Texas."
---
Glory days and Dylan
When Texas released their debut album in 1989, it gave them the opportunity to go on tour with some huge names like Robert Plant and Bryan Adams.
But Sharleen says it was gigs with US rock legend John Mellencamp that were most memorable.
"We spent three months opening for him and he taught me so much, he really took me under his wing," smiles Sharleen, who made two music videos with the late actor Alan Rickman, her good friend.
"The record company said we'd never see him, but on the first night he walked into our dressing room and said he was so happy to have us on tour and asked us to watch the show. During a song, he ran over and asked me if I knew Pink Houses, and I said yeah. 'Next song, you're on,' he told me. Every night he got me up to sing it.
"I watched him work an audience. That was a massive learning curve.
"We were a town ahead of Bob Dylan's tour and one night John asked if I wanted to go see Dylan, who was doing an early show. They're good mates.
"I ended up having to get a police escort back to our show when I realised I was late – it was fantastic!
"Then Dylan came to the show. He walked across the stage during Mellencamp's gig – he thought he was walking behind the scrim, but the whole place went crazy!"
---
Texas' new album, Hi, is out on May 28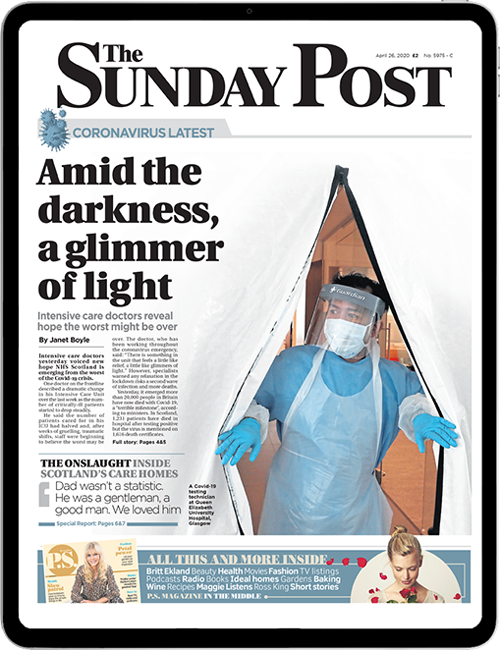 Enjoy the convenience of having The Sunday Post delivered as a digital ePaper straight to your smartphone, tablet or computer.
Subscribe for only £5.49 a month and enjoy all the benefits of the printed paper as a digital replica.
Subscribe