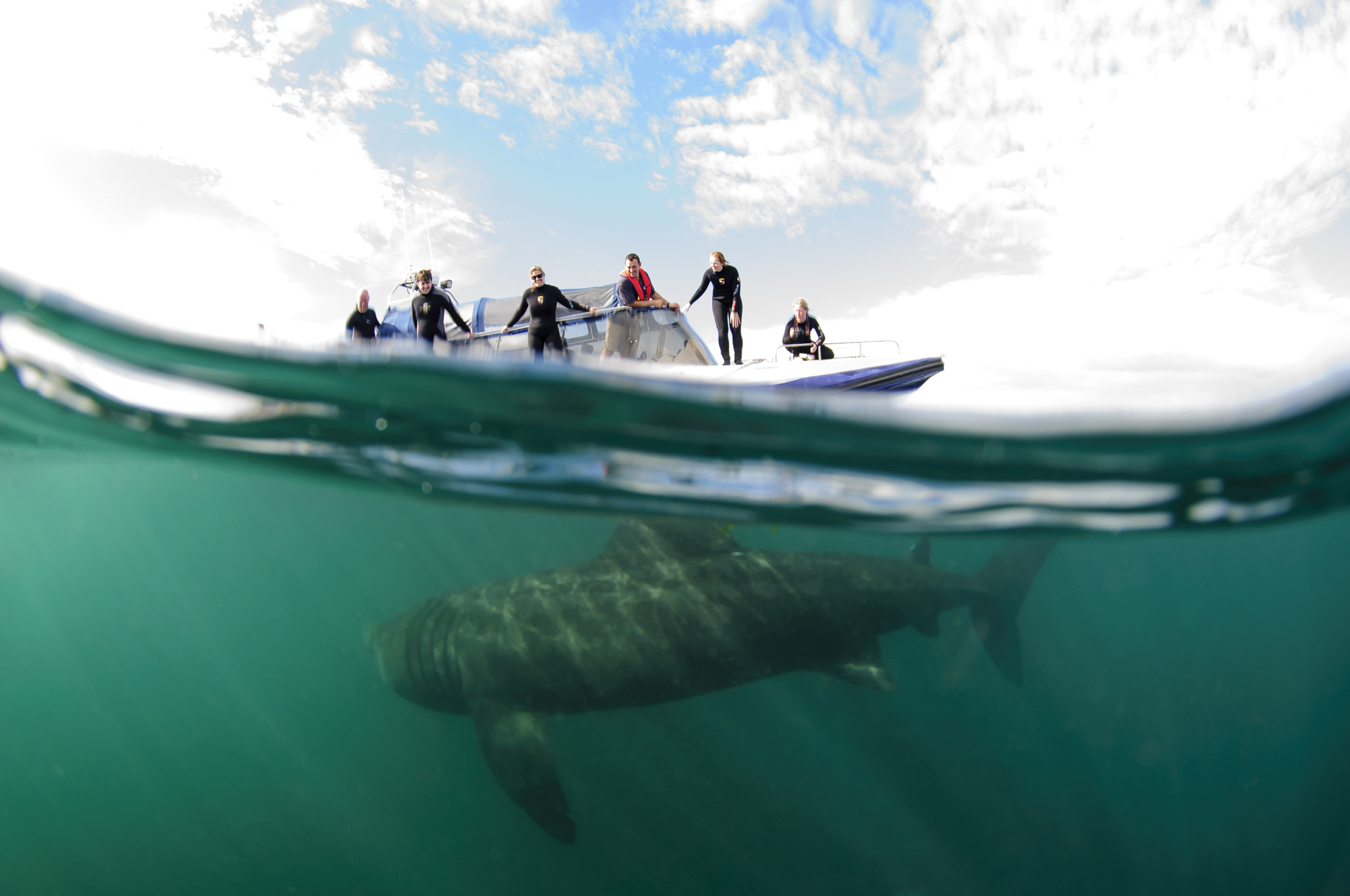 A summer of storms and gales drove Scotland's basking sharks under the waves and away from wildlife tourists desperate to see the country's biggest fish.
Sightings have fallen dramatically off the west coast and Hebrides – one of their favourite haunts.
The animal is a mainstay of the booming Scottish marine eco- tourism industry.
Yet the Hebridean Whale and Dolphin Trust has had just 26 reports of basking sharks since July. And nearly all were of a single creature.
The largest group was 12-strong, spotted in August near Gunna Sound, between Coll and Tiree. In contrast, groups of more than 40 have been recorded together in the past around Coll.
The Shark Trust and the Marine Conservation Society both said it had been "a quiet year."
Shane Wasik, of wildlife operators Basking Shark Scotland, said he expected his sightings to be about a quarter down on last year's 405 and fewer than half of 2015's 735 encounters.
He said: "I would say that numbers were lower generally this year than others, but not as low as some years.
"With the jet stream over the Atlantic out of place, the Hebrides were first in line for successive low pressure systems which generated a lot of windy conditions.
"This can make the sharks sit deeper underwater, making them difficult to spot. It also means there are fewer people out on the water, so there are fewer sightings.
"The sharks this year were not in areas which are frequented by sailing yachts – who submit sightings to national charity organisations – and whales and dolphins watching boats, who again would submit them.
Conservation project celebrates success after churring storm petrels recorded on Shiant Isles
"So there may be reports of low shark numbers, but that doesn't represent shark numbers in general.
"On some of our best days we've seen more than 30 sharks.
"Sightings stats for our longer tours still have a 100% success rate, but our shorter trips have suffered a little at around 75% success.
"This season our total numbers are around the 250 mark. However, we still have our autumn research programme and other public sightings, which will probably end up around 300 or so for the year."
Despite their size, surprisingly little is known about the life history of basking sharks, partly because of the difficulty of conducting field research on an animal which spends most of its life out of sight, deep underwater.
However, from May until late October along the west coast of the UK it can be seen. Scientists from Scottish Natural Heritage and the University of Exeter have attached satellite tracking tags to 27 sharks off the Inner Hebrides, as part of a £147,000 project to find out more about their life cycle.
The project, which began in 2012, was set up to find out more about the life cycle of the large numbers of sharks that gather around the islands of Coll, Tiree and Canna every summer – an area considered a "hot spot" for loved-up basking sharks seeking a mate.
One was tracked from Scotland to the Canaries.
Between 2012 and 2014, 61 were tagged in the project.
Basking sharks can grow up to 36ft in length – the same as a double decker bus – and seven tonnes in weight but they feed entirely on plankton, tiny animals that drift through the water.
Basking sharks were once hunted by Ring of Bright Water writer Gavin Maxwell around Skye for their oil and meat.
He set up a fishery off the west coast and wrote his first book – Harpoon At A Venture – about how he disastrously hunted the great fish.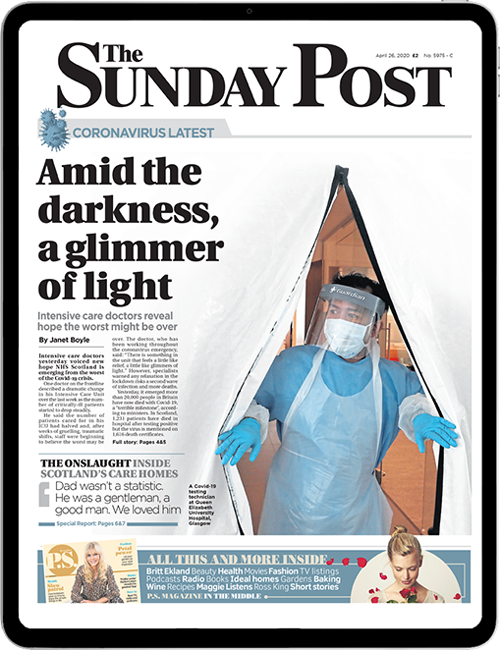 Enjoy the convenience of having The Sunday Post delivered as a digital ePaper straight to your smartphone, tablet or computer.
Subscribe for only £5.49 a month and enjoy all the benefits of the printed paper as a digital replica.
Subscribe