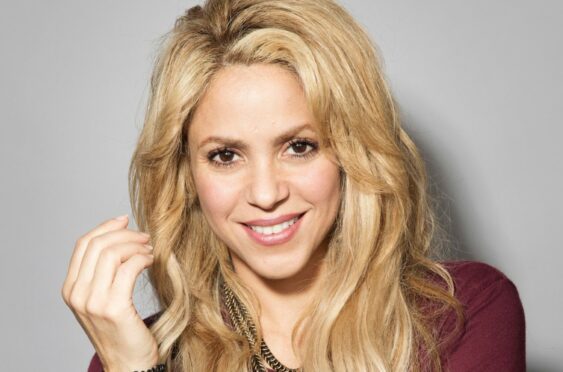 Last week I sat down with a WAG… though this one has a slightly higher profile than even Coleen Rooney or Rebecca Vardy.
And she's even more successful than Victoria Beckham!
Of course Shakira, partner to Barcelona defender Gerard Pique, is a shining star in her own right.
As one of the world's top recording artists she's sold 75 million records and is worth a staggering £300 million.
Maybe it would be more accurate to call Pique a HAB for husband and boyfriend?
Either way it's fair to say that Shakira, who is celebrating the 20th anniversary of her hit single, Wherever, Whenever, has a huge profile.
Very proud of you @3gerardpique!
Your team, your club as well as us, your family, can always count on you whenever we need u!❣️ pic.twitter.com/zTTzuXE1ge

— Shakira (@shakira) August 15, 2021
I chatted to her last week as she promoted her new single Don't Wait Up and, at the age of 44, she looks simply incredible. I'll be happy if I look like that when I'm 44!
As well as being a global superstar she and Gerard have two children and the pair, she says, try to give them as normal a life as possible.
"The biggest and most profound change I've had is becoming a mum, it's the hardest job I've ever had to take on and also the most fulfilling thing," she said about Milan, 8, and Sasha, 6.
"I feel so much comfort in the hug of my kids, when I have them around me, physically, they kiss me and they tell me, 'Mom, I love you.'
"I just feel in the clouds when that happens.
"I try to provide them with as much normality as I can.
"Gerard and me like to be regular people. We forget about the celebrity personas we represent most of the time, it's only people in the street that remind us of that."
I wondered if their two sons were divided between the passions their mum and dad enjoy – are they into music, or football?
"They oscillate – the eldest is very sporty, but he's very musical, he just doesn't know it," she laughed.
"He tells me, 'Mum, remember I'm a football person, do not get confused. Yeah, I play the drums, but I'm a football person.'
"He just wants to leave things clear for me and not create hopes.
"They're very sweet, sweet boys and we're very happy being parents – and also very tired!"
The #DontWaitUp video was so much fun to shoot, dancing and surfing all night long! Thanks to all those who worked so hard made it happen. I hope you guys enjoy watching it as much as we enjoyed making it!
📼 https://t.co/VIiztX2JYZ pic.twitter.com/FY36LmcQNy

— Shakira (@shakira) July 16, 2021
Being a mum is tough even for an A-list celebrity but Shakira told me she was in a good place."It's hard to keep a balance, but I feel like this is a new chapter in my life," she said.
"My kids are at an easier age, they're six and eight, so they're more independent, which allows me to do my own thing, so and I guess that's why I feel so creative lately.
"It was hard to make music during lockdown, being isolated from everybody. But now that it is a little safer to be in a room with collaborators, I'm seizing the opportunity and I feel like a horse that's running wild after being for so long in a box."
I know what you mean, I feel like a boxed horse sometimes, but I couldn't eat a whole one!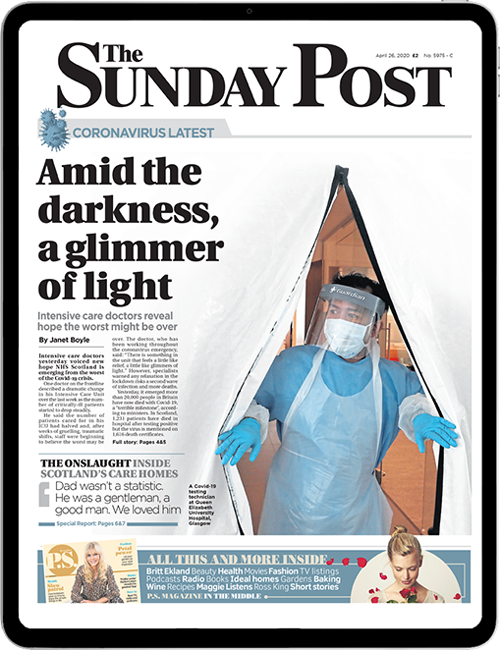 Enjoy the convenience of having The Sunday Post delivered as a digital ePaper straight to your smartphone, tablet or computer.
Subscribe for only £5.49 a month and enjoy all the benefits of the printed paper as a digital replica.
Subscribe