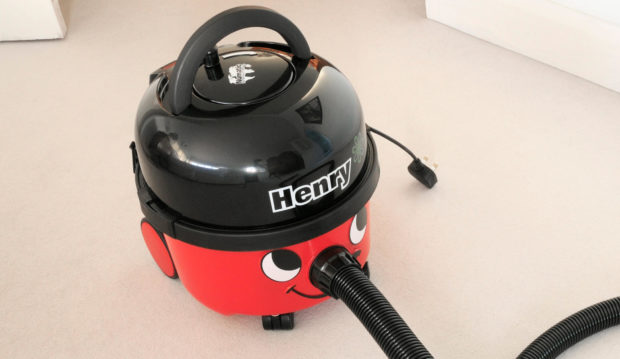 Scots love to snack ­anytime, any place, anywhere, and that may be death of us, scientists suggests.
The culture of grazing – ­eating on the go – is all-consuming and a minute-by-minute study by Aberdeen University revealed that nothing stops Scots snacking.
However, doctors warn increased snacking is a risk to health with sugar-laden treats leading to problems while ­making Scots less hungry for healthier options.
The north-east study involved volunteers wearing smart watches to monitor how and when snacks are scoffed.
More than 10% get eaten while people do the housework, for example, and 8% are scoffed while driving.
A fifth of people's time with friends is spent eating while 20% of snacks are gobbled while watching TV.
Volunteers even admitted not stopping snacking when minding the baby, playing sport or exercising.
The average Scot eats almost five times the World Health Organisation's recommended intake sugar – 25g a day – four teaspoons.
In 2017, 65% of Scots adults aged 16 and over were overweight, including 29% who were obese. And 26% of children aged 2-15 were at risk of being overweight, including 13% at risk of obesity.
Yesterday dietary campaigner Tam Fry, chairman and spokesman National Obesity Forum, warned: "Snacking can be fatal.
"Snacking in moderation whilst socialising is acceptable, but there is nothing acceptable about mindlessly shovelling food into your mouth through the rest of the day.
"Because it's mindless, people have little idea of the excessive calories they are consuming and the harm to their health until the grab bag is empty.
"I fear that snacking is an immovable feast."
In the study, led by health psychologist Dr Julia Allan, 64 volunteers from the north-east wore smart watches 24 hours a day.
Every hour, while awake, ­people were reminded to record in an electronic diary what they were doing, where they were, and what they had been eating, or had drunk.
The volunteers, whose average age was 38 and both male and female, carried out the survey for seven days. Twenty-three were overweight, 10 obese, the rest were normal, and just one underweight.
The researchers found how many hours were spent eating: "Over the whole group, snacking frequency was highest whilst socialising – 19.9% of hours spent socialising, or 19.7% of time using the TV or a computer and 16.7% when with friends."
The smart watch revealed just how much was eaten. With a quarter of all snacks at work, and a fifth in front of a screen.
Vacuuming and dusting around the house accounted for 11% of all snacks, and most people could hardly sit in their cars without chewing on something – consuming a further 8%.
People even tucked into snacks while working out (almost 2% of the total) and caring for a baby (1.3%).
The study in the journal Nutrition and Health, said smart watches and phones, could help to tackle the issue: "Small reductions in energy-dense snacking have the potential to produce long-term, sustainable changes in weight and health, particularly if changes can be incorporated into daily life to become habitual over time.
"Interventions should be designed using a personalised, environmentally tailored approach rather than a traditional one-size-fits-all approach.
"It may be possible in future to develop an app that, for example, delivers responsive messages and prompts when a user enters a context previously associated with unhealthy eating.
"With the dramatic rise of smartphone ownership and the increasing sophistication of mobile technology, it is now possible in principle to monitor and respond to individual patterns of behaviour in real time."
GP and leading obesity expert Dr Ian Campbell, formerly medical director with the UK Government-funded national charity Weight Concern, said: "People eat too much because food, unhealthy food, is freely, cheaply available, and this ­ study shows we are more likely to consume unhealthy snacks when we are preoccupied. It's a good argument for promoting 'mindful eating' – only eating when we can think, be aware, and be conscious of what we are doing.
"The only feasible way of changing national behaviour is to rein in the marketing of such foods, and to rein in the unhealthy ingredients."
Scientist Alex White of the British Nutrition Foundation said: "If eating patterns are characterised by a lack of balance and over-consumption of foods high in fat, salt and sugar then this is likely to have a negative impact on health.
"Snacking can be part of a healthy diet, provided healthier choices are made and that snacking doesn't lead to people having too many calories over the day."
Annie Anderson, professor of public health nutrition at Dundee University, who is ­running the #sackthesnack ­campaign, said: "The problem with snacking is we can gobble up high-calorie foods without ­evening noticing and no one blinks an eye. In fact, everyone is trying to promote snacks. Just look at garages, charity shops with sweeties on counters, leisure centres, nurses work stations, office tables.
"The more snacks we eat the less likely we are to eat the staple food where most of our nutrients are found – not many snacks are good sources of dietary fibre, iron and calcium. And those that are can often be loaded with sugar.
"Increasing our calories by 100 a day helps us gain weight and, let's face it, most pre-packaged snacks are way over a 100 calories.
"So many occasions that were special treats have now become every-day events. So it isn't one biscuit per day, it's one biscuit plus an ice cream plus sweets – and that's before you add in ­sugary drinks.
Lorraine Tulloch, programme lead with Obesity Action Scotland, said: "We know most of the snacks we consume in Scotland are unhealthy and are foods we should cut down on. But the triggers for snacking are different in every individual and it is important to understand what they are to be able to cut down on snacks."