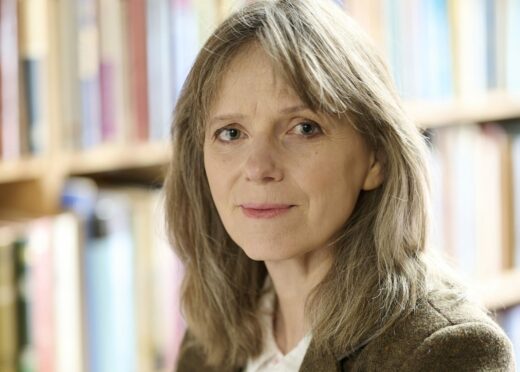 It began a decade ago in the gallery of Leakey's Bookshop in Inverness, where historical-thriller author Shona MacLean had stopped for coffee.
On the table was a card. She remembers: "It said this was the site of the old Gaelic Church where Jacobite prisoners had been kept in horrendous conditions after the battle of Culloden in 1746 – before they were shot at the old High Church next door where the bullet marks can still be seen."
According to the card, the soldiers' souls haunt their erstwhile prison. "The idea that the ghosts of the Jacobite prisoners were still there lodged in my head," says MacLean. "So I wrote a short story about a Jacobite bookseller. That was 10 years ago. It didn't come to anything but it stayed in the back of my head."
When lockdown hit in 2020 the story came rushing to the fore. And what she was to write was to take her back to her own roots and those of her famous uncle – the late, great Alistair MacLean, who penned classics such as Where Eagles Dare and The Guns Of Navarone that made the silver screen. More than that, it was to result in the first standalone novel from the twice CWA award-winning author of The Seeker and The Alexander Seaton Series.
The Bookseller Of Inverness is the mum of four's 10th novel. It pitches the reader into the world of grumpy bookseller Iain MacGillivray. A Culloden veteran, he is trying to get on with life when a stranger comes to his shop on a mysterious mission and winds up dead.
MacLean, 56, who has a doctorate in 16th and 17th Century Scottish history, says: "I wanted to do something set around my home and my own history."
The writer, who lives near Inverness with her husband James Vance, head teacher of Culloden Academy, says: "The first time I went to Culloden was with my dad when I was 13. My father had been born close to where the battle was fought."
There were four boys in the family – Lachlan, followed by Ian, then Alastair, and Gilleasbuig, her father. Growing up in the 1920s and 30s idyll that was Strathnairn, their Gaelic scholar father, minister at nearby Daviot, would not allow English to be spoken. MacLean says: "They lived in the manse where and read voraciously – Robert Louis Stevenson and Walter Scott – they went fishing, and earned pocket money beating for grouse shooters.
"But when their father died they had to move to Glasgow. A year or so later their oldest brother Lachlan, who was a medical student in Glasgow, died of cancer. And then they were straight into the war. But there was a golden glow about all these boys in Strathnairn before the tragedy happened.
"The character in my book thinks about his youth in Strathnairn. I only realised when I was writing the book there was a parallel to what I felt about my dad's childhood."
MacLean knew her famous uncle well, even though he had left Scotland for the balmy glitz of Cannes and Dubrovnik. The man she describes as generous and humorous with a dry wit, encouraged her writing. But he died in Germany in 1987 before he could see her published.
She says: "I liked writing when I was a child and he asked me to write him a short story. I did but when I went on holiday to see him a few weeks later in Dubrovnik he didn't ask for it and I didn't show it to him because I was too embarrassed. He never did see it."
Its subject? She smiles: "I had written a Jacobite story."
---
SG MacLean The Bookseller Of Inverness, Quercus, £16.99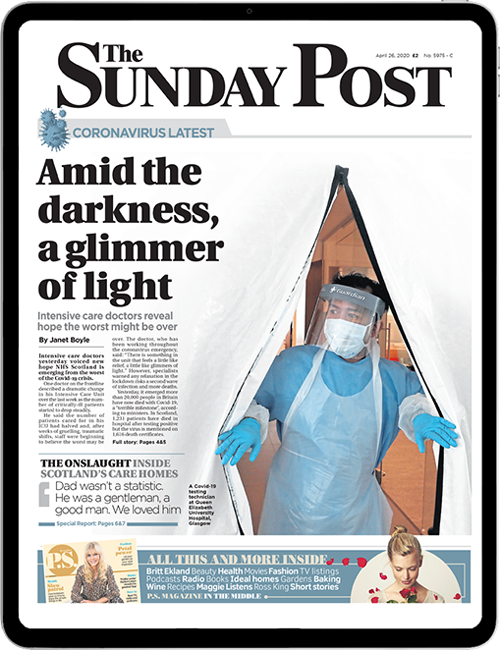 Enjoy the convenience of having The Sunday Post delivered as a digital ePaper straight to your smartphone, tablet or computer.
Subscribe for only £5.49 a month and enjoy all the benefits of the printed paper as a digital replica.
Subscribe