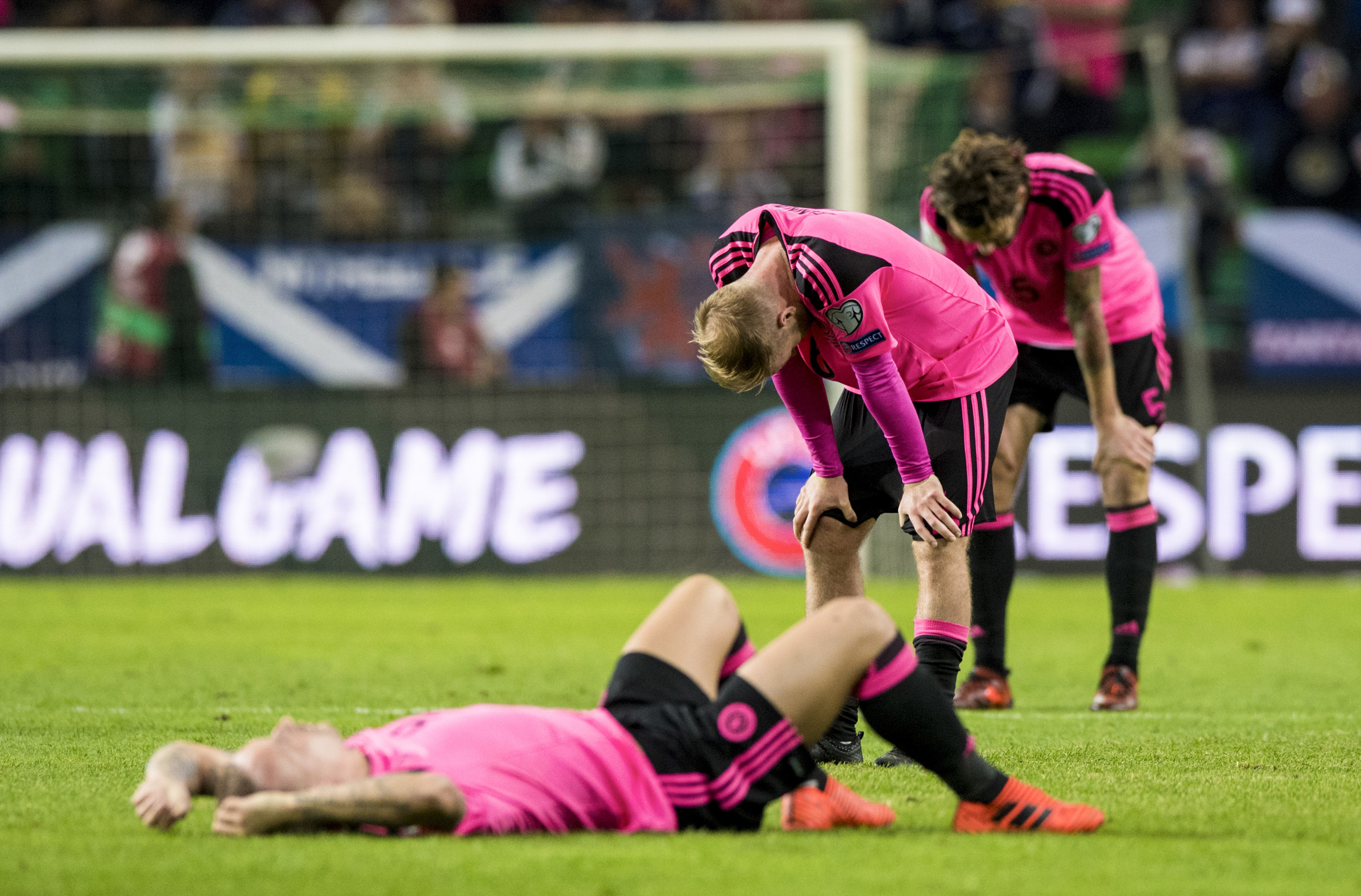 I'M told some people have stated I should be considered for the vacant Scotland job.
Naturally, I'm flattered that anyone would think I am the man to lead our country's national team.
However, it would be disrespectful of me to state in public – whether it's through my Sunday Post column or anywhere else – what my personal thoughts are on this subject.
All that I think it is appropriate to say is that if the SFA should contact me, then they will get to hear my thoughts on whether I'd be interested in succeeding Gordon Strachan, or not.
Only they will get to hear my answer. Nobody else.
I'm not trying to be evasive. I'm not trying to be awkward.
It's just the way I have preferred to operate throughout my career.
In any dealings I've had, whether they have come to fruition or not, I have always tried my best to keep things private and keep things quiet.
Some people prefer to go public, whether it's to champion their own case or champion someone else.
That is entirely up to them, it's their prerogative.
I don't necessarily have a problem with it. But it's just not my style.
What is crucial in the selection process over the coming days, weeks or months, is that it is absolutely down to the SFA to decide who they want to be the next person in charge of the national side.
They should dictate how they go about it. They must not allow themselves to be influenced by people from outside.
That's why it's important for things to remain private.
For example, if they are not able to attract their number one target into the job – or indeed target number two or number three – you do not want the person who eventually does get the job to be undermined.
So I feel the more respectful the SFA is in handling this job search, the better it will be for our country.
It won't guarantee success or qualification for the Euro Finals in 2020. But it will give the new manager a better chance of succeeding and getting off to the best possible start.
That said, I still wish Gordon Strachan was in charge.
If the Wee Man has decided that he just wanted to try something different, or just simply get out, then that's fair enough.
However, if it's been solely the SFA's decision, then I think they are kidding themselves on if they believe they can appoint someone better than Gordon to the job and deliver the success we all crave.
There has been a massive improvement during this calendar year, but we have missed that little bit of good fortune when we have really needed it.
Even thinking back to the Euro 2016 qualifiers, we conceded last-minute goals to Germany and Poland.
We also took four points from six off the Republic of Ireland – yet they qualified for France and we didn't.
Indeed, those three countries from Scotland's group went on to the last 16 of the tournament and beyond.
More recently, during the World Cup qualifying campaign, we led England 2-1 at Hampden.
Then in the final minute, we go from having a three-on-one counter-attack situation in our favour, to conceding a goal to Harry Kane.
The manager can't be blamed for all of that.
Just last month, we turned in one of Scotland's best away performances in years in Lithuania when we won 3-0.
The tempo, flow, creativity and execution were all a joy to watch.
We then followed that up by beating Malta, and I thought we were possibly on the verge of something special and exciting.
But from there we lost Scott Brown for the double-header against Slovakia and Slovenia.
To lose our captain and leader was a massive blow.
Yes, one man doesn't make a team, but Scott has been so influential for club and country and he gets the best out of his team-mates when he is on the park.
Nothing against the other players in the squad, but losing him was always going to leave the team up against it. On the flip side, I'm aware of a counter argument from some that it is time for change because Gordon had two campaigns and failed to deliver.
However, this was our tenth attempt at trying since we qualified for France 98.
Gordon has only had two goes at it. I think he was entitled to one more.
But he has now gone and we wait to see who his successor will be.
Be sure of this – Gordon will be a hard act to follow. The next person in has a really tough job.
There isn't a transfer market available to international managers and a lot of what they do is dictated by the players they have and the clubs they play for.
There is no point in having six Celtic players in the team, then playing a long-ball game. That is not what they are used to.
So, in many ways, it is so much tougher than being at club level, and so much more frustrating because of the lack of time you get on the coaching pitch with the players.
But the next person will need to get on with it and get the very best out of the players.
He will also hope there are two or three real quality youngsters ready to make the breakthrough.
He will also need more luck than the Wee Man ever got.
I'll always be a Scotland supporter.
So, whoever the next manager is, I hope he succeeds and delivers success.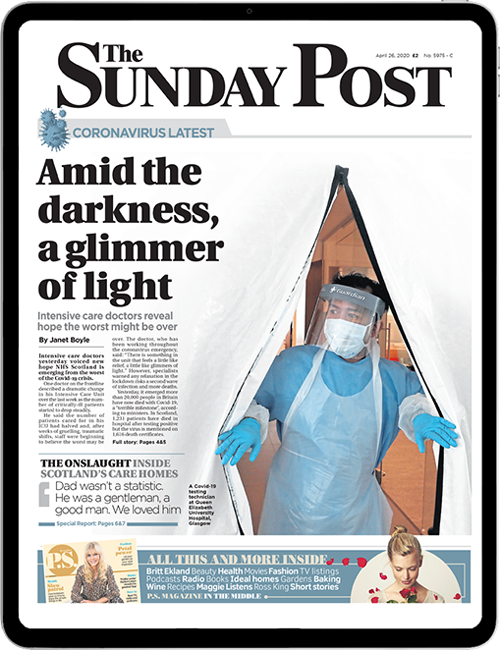 Enjoy the convenience of having The Sunday Post delivered as a digital ePaper straight to your smartphone, tablet or computer.
Subscribe for only £5.49 a month and enjoy all the benefits of the printed paper as a digital replica.
Subscribe