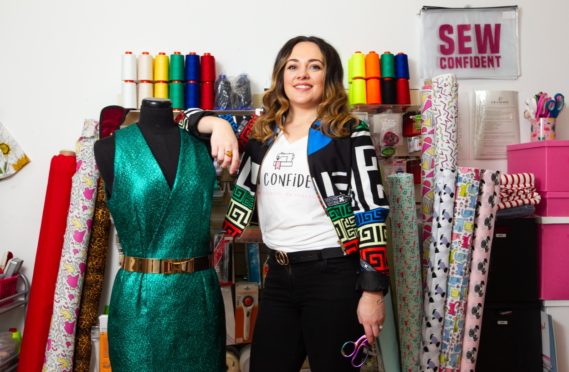 In days gone by, our grannies would whip out their needle and thread at the first sight of a dropped hem, missing button or torn seam.
But with the rise of cheap online retailers and so-called fast fashion, more and more of us are throwing away clothing instead of making simple repairs.
However, not everyone is running to the shops with their credit card when a new trend hits the high street.
A new counter-culture is gaining momentum and, thanks to the influence of shows like The Great British Sewing Bee, more people are turning their hand to traditional crafts. Retailers have seen an increase in sales of patterns, sewing machines and knitting needles over the last few years.
Experts claim this surge is sorely needed to tackle our "throwaway society".
Last year, arts and crafts retailer, Hobbycraft revealed one in five Brits are unable to sew on a button, with 31% of 18 to 24-year-olds struggling to perform the straightforward fix, compared to just 5% of those aged over 55.
In fact, we've moved so far from the "make do and mend" mentality, an estimated 300,000 tonnes of textile waste ends up in household bins every year, accounting for £140 millon in trousers, dresses, jumpers and shirts being sent to landfill.
Last week a report by MPs into the sustainability of the UK fashion industry revealed consumers buy a record 26.7kg of clothing each year – more than any other country in Europe.
In response to their findings, the cross-party committee made calls for fashion retailers to take more responsibility, and for legislative changes to help end our "throwaway society".
Proposals include a one penny per garment charge paid by manufacturers to raise £35m for investment in better recycling programmes, and the introduction of designing, mending and repairing lessons in schools.
Aimee McBride, a fashion lecturer at Glasgow Kelvin College, believes charging manufacturers is a positive step, but more needs to be done to address the key issues.
"Sustainable fashion is generating much debate in terms of carbon footprint, re-shoring, recycling and upcycling, and this is changing what textiles and fabrics are used by the fashion industry," she explained.
"Charity shops, which for years had a rather dowdy image, are now seeing a resurgence, especially with increased popularity of vintage clothing.
"And we have a few students who are using exclusively upcycled or recycled textiles. One is designing a gown made solely from woollen off-cuts.
"But we need to target young people in particular to make them more aware of the impact of fast fashion on the environment."
She added: "The one pence levy is a great idea but it doesn't exonerate people from buying responsibly. It would be great to see an awareness-raising campaign, as the fashion industry in its current form is seen as a large offender in climate change.
"And sewing in schools could certainly do with a massive rebrand. It's lumped in with cookery under the home economics umbrella, devaluing what is essentially a highly skilled and creative process."
Here, we speak to two enthusiastic crafters who are sharing their skills with future generations.
---
Jenny's story
If a shop can sell something for so little, then who is being exploited?
When Jenny McCreary graduated from Glasgow Caledonian University with a degree in fashion business, she dreamed about a career as a designer.
But the economic downturn caused her to start teaching pop-up sewing classes in a local café – and she loved it so much, she turned her passion for fashion into a thriving business.
Jenny, 31, runs Sew Confident, a Glasgow-based sewing class and crafts supplier, and has helped hundreds of people to learn how to make, fix and mend their own clothing and accessories.
She said: "I absolutely love making my own clothes. You would think I would be sick of sewing by now, especially after doing it all day every day, but I just love it.
"The oldest dress I have in my wardrobe is about seven years old.
"I don't think I have anything from a shop
that has lasted that long – it still looks brand new, the fabric is amazing and I
just wouldn't throw it away.
"You don't get rid of clothes as easily if you've made them yourself."
Jenny believes knowing more about the design and manufacturing process could also help more people to think about how clothing makes its way onto the High Street, discouraging our wasteful obsession with fast fashion.
"Sewing definitely makes you appreciate the time and effort other people put into making the clothes you buy," she explained.
"If a shop can sell something for so little and you know how long it takes to put together, who is getting exploited?
"It definitely opens your mind to the fact we take for granted how difficult it is to make clothes."
She added: "There has definitely been a lot more interest in upcycling, fixing and mending in our classes, too.
"And actually just the other day I fixed 14 pairs of jeans for my boyfriend. It took me about two hours but I just sat and patched the inside of all his jeans.
"When I was done he said, 'I've got a new wardrobe now!'"
---
Kerry's Story
The rhythm of knitting is similar to meditation. It's definitely therapeutic.
As a former high school art and design teacher, mum-of-four Kerry Kimber has always had a passion for helping children learn new skills.
So, when she had her own family, she decided to combine her education background with her love of knitting and fibre crafts.
"When my boys were about 10 and eight I wanted to teach them how to knit, but I knew it was quite difficult to get started – and children can quite easily get put off if you don't teach them carefully," explained the 46-year-old from Edinburgh.
"So, I designed a little programme for them to work through. We started by making our own knitting needles because I knew that would stimulate their interest, and I got some good quality wool for them to use.
"We started on a couple of projects together, and they loved it so much I saw the potential for more children to get involved."
From these early classes with her own kids, Kerry went on to set up Knitting for All, an award-winning knitting programme for boys and girls aged five to 11.
In 21 franchised classes around the UK, children work with natural fibres and wooden needles, creating small toys, wrist warmers and fingerless gloves, as well as bigger projects once they have the core skills.
Kerry agrees that sewing and crafts should be taught in schools, and believes there are many benefits to learning traditional skills.
She said: "I think it's a fantastic idea for children to get sewing and knitting lessons in school.
"There are all sorts of health benefits associated with knitting. The rhythm of it is similar to meditating and it's therapeutic. It can help children relax while they're studying for exams.
"Plus, children don't realise how much they're learning. While they're having fun and being creative, they are learning about patterns, maths skills, and how things fit together. It's great for them on so many levels."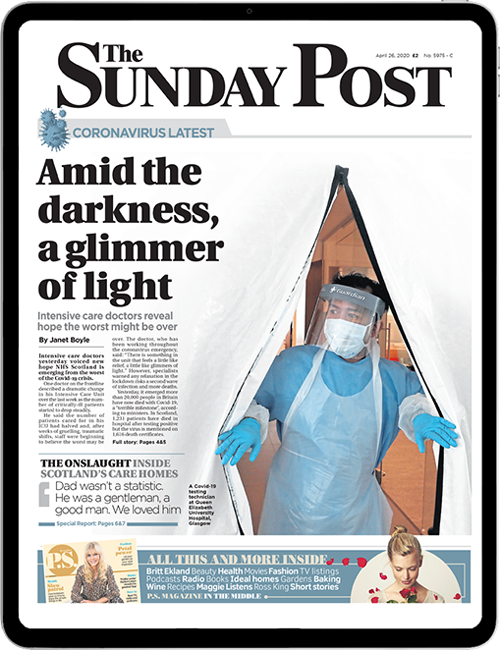 Enjoy the convenience of having The Sunday Post delivered as a digital ePaper straight to your smartphone, tablet or computer.
Subscribe for only £5.49 a month and enjoy all the benefits of the printed paper as a digital replica.
Subscribe