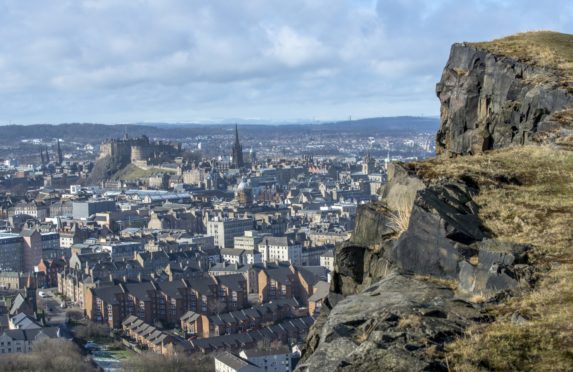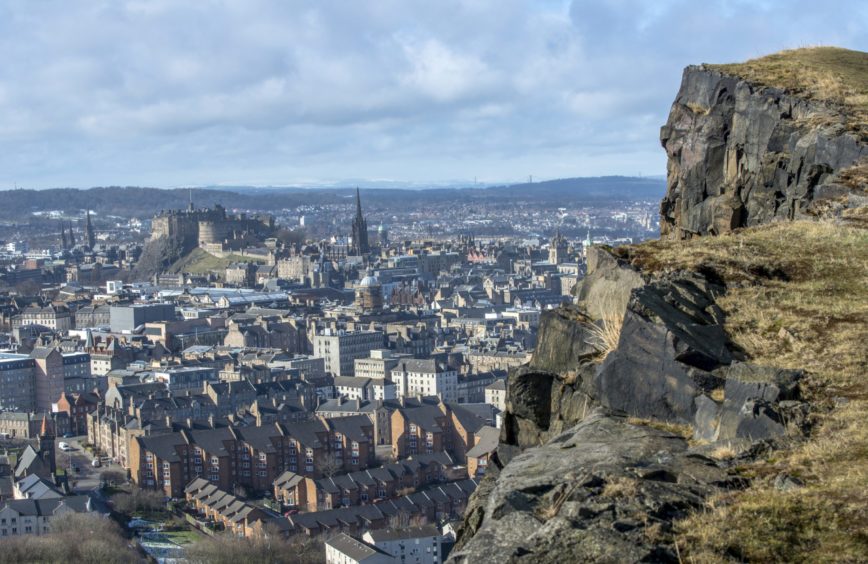 Heading to a city for an outdoors adventure is rarely my first choice – and, as a keen hill runner, even less likely on the first day of freedom after this year's Covid-19 lockdown.
But there were several reasons for choosing Scotland's most famous city of Edinburgh for a new challenge. Firstly, my friend Iain Todd and I thought the capital could be the quietest we were ever likely to experience.
Without the usual summer tourists and with many locals choosing to leave the city rather than staying put, Edinburgh had the potential to be a place of tranquillity.
Our aim was to run a circuit of the fabled Seven Hills of Edinburgh. A challenge that was established as a race more than four decades ago, with the route visiting seven summits on the city limits.
It combines road, cross-country and hill running with urban orienteering, and we expected it to be around 20 to 22km (13 to 14 miles) in length and some 670m (2,200ft) of ascent/descent.
Getting started
Starting and finishing on Calton Hill, right, runners choose what they believe will be the optimum course for the fastest time.
With no plans to break any records, we set the course as we went. Starting at Waverley Station, we headed off along Market Street towards The Mound and through a cobbled lane to reach Castlehill, which rises towards the world-famous Edinburgh Castle.
Usually thronging year-round with visitors, the castle esplanade was eerily empty and we stopped to admire the dramatic fortification, located on Castle Rock at 121m (400ft) elevation, and the sweeping city-wide views.
Retracing our steps, we ran downhill, and turned westwards into Princes Street Gardens.
Again, the lack of people in the parkland that lies to south of Princes Street was surreal. Stopping to take a closer look at artworks and monuments, we almost collided with a robotic lawnmower.
A section of street running came next as we ran further west, charting a route that avoided as many of the busier roads as possible. We ran through picturesque Dean Village and on to the Scottish National Gallery of Modern Art. Occupying two buildings on either side of Belford Road, the galleries distracted us with several outdoor art installations.
We climbed Corstorphine Hill on country trails – and the path passed the boundary fence of Edinburgh Zoo, offering us the bizarre opportunity of spotting zebras.
Close to the summit, at almost 152m (500ft) elevation, lies a tall stone tower, built as a memorial to the famous Scottish novelist and poet Sir Walter Scott.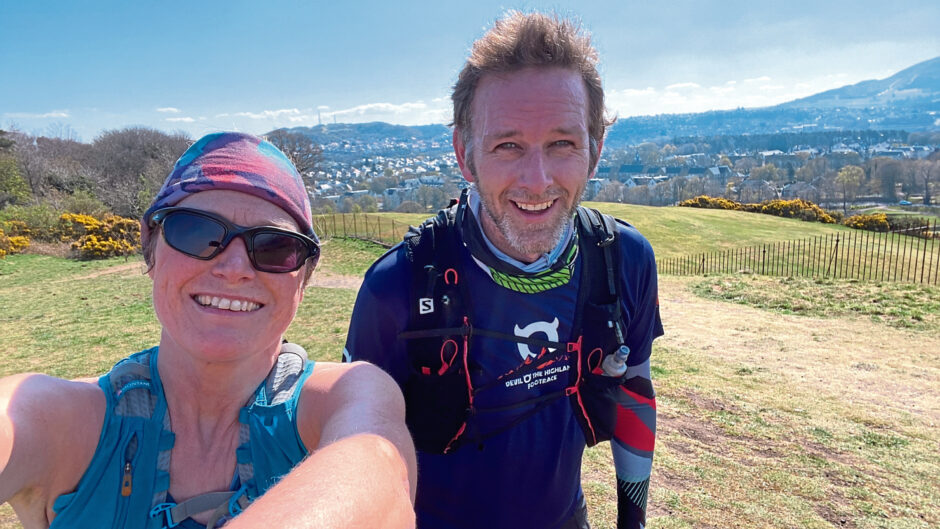 Changing direction
Having reached our furthest westerly point of the day, we turned south. We had already run six miles on a day that was proving to be much warmer than expected, so we rejoiced in a descent. The Seven Hills route is very undulating and, before long, we were starting another gentle, though long, climb.
More road running took us through the areas of Corstorphine, Carrick Knowe, along the edge of a rolling golf course and Stenhouse before joining a quiet path alongside the winding Water of Leith. It amazed me how suddenly rural it could be so close to urban environs.
More road running and another hill path, including wooden steps, gave access to Craiglockhart Hill. But we wondered why could we see another hill summit close by – was this Easter or Wester Craiglockhart Hill?
Rather than missing out what may be one of the Seven Hills, we decided to visit both. The reward from the higher hill was an impressive 360-degree view over Edinburgh, with all of Edinburgh's Seven Hills visible.
Hill summit four – or five – turned out to be the highest point in the Braid Hills. A helpful iron gateway signposted the way from Braid Road up a wide track. We were very grateful to see a trig pillar marking an elevation at 207m (682ft).
An undulating descent through a golf course took us to a crossing over busy Braid Hills Road and then between large stone pillars marking the way to Lang Linn Path. A wooden signpost showed the route to Blackford Hill – surrounded by Hermitage of Braid local nature reserve, where we spotted another trig pillar at 164m (538ft).
Arthur's Seat
A view of our next summit, Arthur's Seat, was superb, but worrying. It looked to be a long way in the distance.
By now we had run more than 20km (13 miles) – and I had consumed all my water and snacks. Iain reassured me we'd find a shop once we returned to the city streets and we consoled ourselves with thoughts of cold drinks.
The next stretch felt tough as we passed the stunning Royal Observatory building and returned to the tarmac at West Mains. Running low on energy, with temperatures rising, our pace slowed to a jog and then a walk.
Turning north through Newington, we came across a small supermarket. With ice creams in hand we strolled past the Royal Commonwealth Pool to Holyrood Park.
The highest summit, at 250m (823ft), Arthur's Seat was our penultimate hill. The rocky top of this ancient volcano was the busiest location we had visited all day. Taking a northerly descent route, we passed the Palace of Holyrood House and the unique building of the Scottish Parliament before pushing uphill again.
Fatigued, and with leg muscles threatening to cramp, we did our utmost to run the last hill.
Calton Hill
We had saved the best for last because Calton Hill forms one of the capital's most important landmarks.
A UNESCO World Heritage Site, it is home to the National Monument – inspired by the Parthenon in Athens – as well as the Nelson Monument and the Greek-temple style building of the City Observatory.
Returning to Waverley, we realised we had run almost 32km (20 miles) with some 975m (3,200ft) of total ascent.
It turned out, too, that while Easter Craiglockhart is listed as one of the Seven Hills, Wester Craiglockhart is taller by almost 20m (65ft).
Apparently Craiglockhart initially had one summit, which eroded to create two. I had never experienced an urban adventure so big, challenging and so deliciously peaceful.
---
More from Fiona at fionaoutdoors.co.uk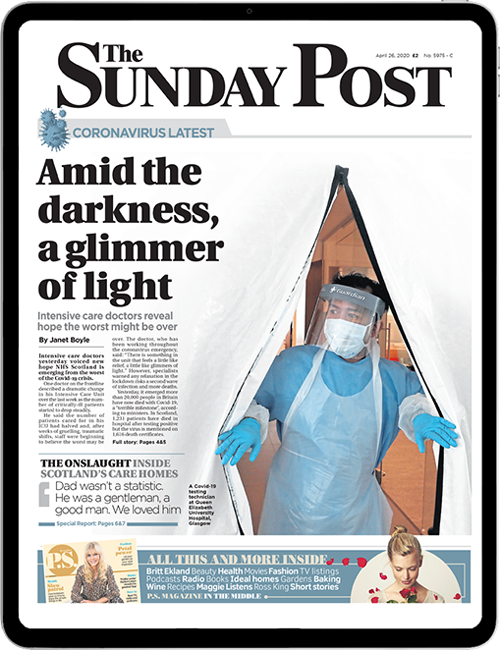 Enjoy the convenience of having The Sunday Post delivered as a digital ePaper straight to your smartphone, tablet or computer.
Subscribe for only £5.49 a month and enjoy all the benefits of the printed paper as a digital replica.
Subscribe