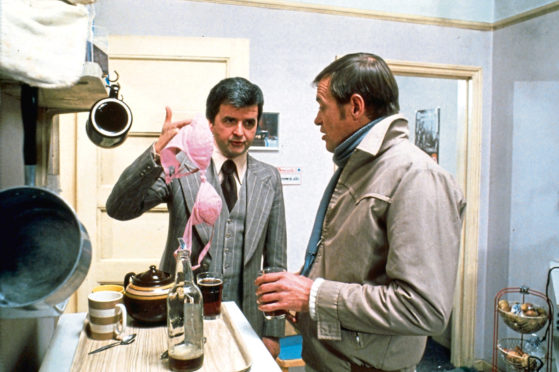 With long-lost episodes and the feature-length film version re-released this month, The Likely Lads are back in the news.
In the 1960s and 70s, The Likely Lads and its colour sequel, Whatever Happened To The Likely Lads, were incredibly popular.
The tale of two young working-class Newcastle men, Bob Ferris and Terry Collier, played by Rodney Bewes and James Bolam, it struck exactly the right note with viewers everywhere.
That's no surprise, given they were created by Ian La Frenais and Dick Clement, the team who gave us everything from Porridge to Lovejoy and Auf Wiedersehen, Pet.
In a Weekly News exclusive, Ian and Dick explained how they came to create the series and the challenge of doing a movie version.
"We had already written several screenplays by the time we wrote this one," says Ian, "so we were aware that there was a different craft involved in writing to a 90-minute format."
According to Dick: "When we started writing the first series we never actually said it was set in Newcastle, partly because there were no Geordie actors at the time. By the time we did the movie we made no bones about where it was set and it was very gratifying to see the real location on the big screen."
As Ian reveals, the very ordinariness of the show's two wonderful stars is really what made The Likely Lads so good, to people in every corner of the UK.
"The biggest compliment we ever heard was in a pub when someone said about our characters, 'You could meet those two anywhere.' We had imagined Bob and Terry but Jimmy and Rodney brought them to life. Dick cast them, which must rank as one of his best day's work ever."
"Their real personalities were not at all like the characters they portrayed," Dick reveals, "though perhaps Rodney was a bit like Bob in wanting to expand his range of experience. Jimmy took his acting very seriously and fiercely resisted being associated with one role."
As we have asked about other iconic British TV shows, how on Earth did some episodes get lost?
"It's tragic to think that episodes were wiped in the interest of 'shelf space'," says Ian, while Dick points out: "I directed the second series of Not Only… But Also with Peter Cook and Dudley Moore and most of those episodes were lost in the same way.
"I keep hoping that some dogged researcher will come across some of them in a garage or an attic."
Ian admits, though: "Someone found another tape a few years ago and we wished they hadn't, because it was our least favourite episode… we won't mention the title!"
Speaking of titles, why did it have the Likely Lads name? Every source you look at online or in reference books seems to have a different opinion. Tellingly, even our likely lads, Dick and Ian, have different views.
"We didn't coin the phrase," insists Dick. "It was used by Oscar Hammerstein Junior in Carousel. 'Dozens of boys pursue her, many a likely lad…'"
Ian, however, reveals: "I'm convinced the phrase came from my background in the North-East where older people ascribed the word to young 'uns who showed potential and personality."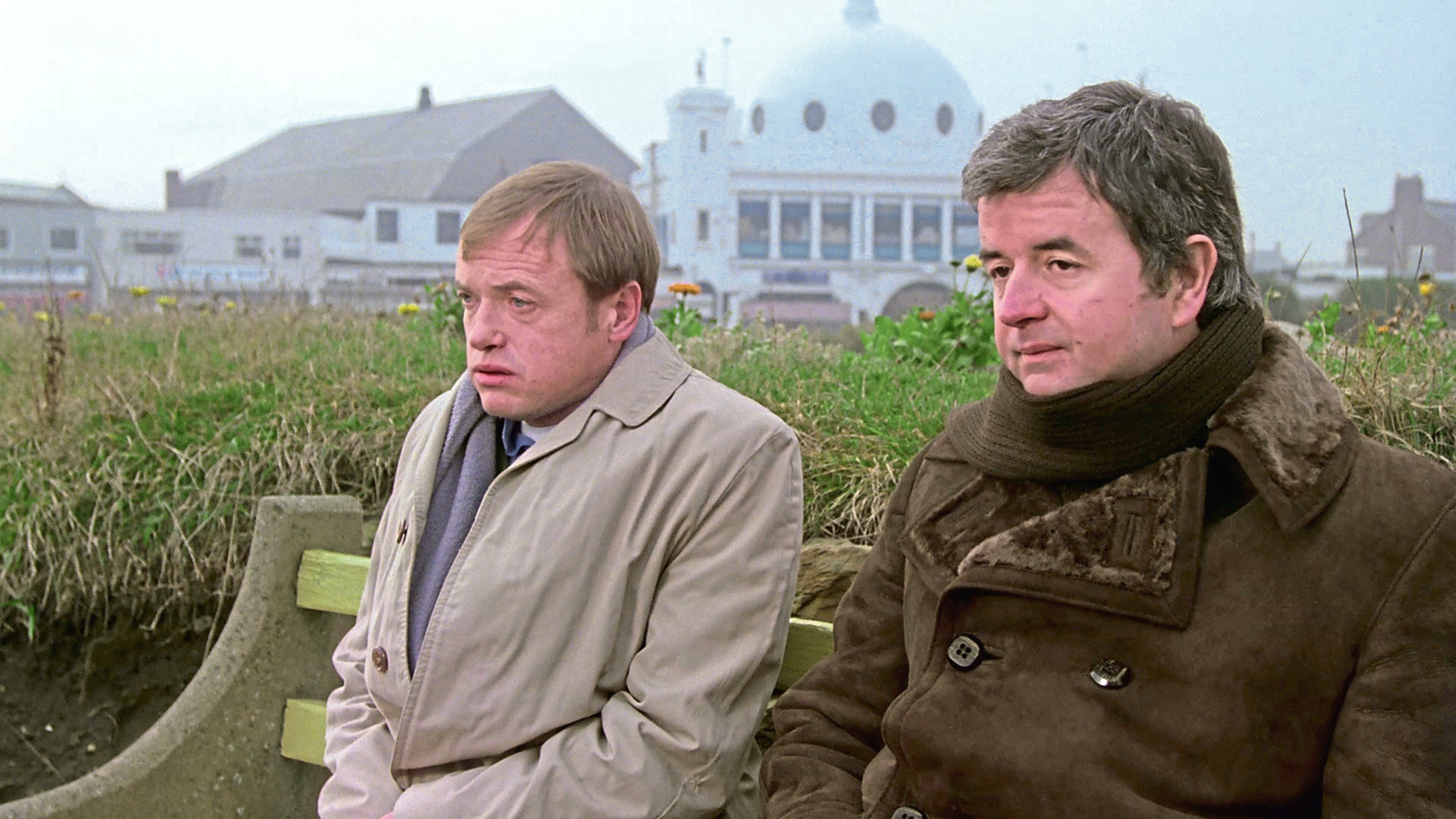 Being born in 1961, I tend to think of that decade and the next as some kind of TV golden age – so I was interested to hear that this pair of undoubted experts have a less rose-tinted view of it.
"When we first wrote together," says Ian, "we were influenced by two great comedy series, Hancock's Half Hour and Steptoe And Son, both written by Ray Galton and Alan Simpson.
"I think the next decade was more often referred to as Golden. It was for us, with Whatever Happened To The Likely Lads and Porridge. But we laugh at shows today, like Veep or Outnumbered, as much as we used to watching Fawlty Towers, Rising Damp or Blackadder."
Adds Dick: "I think we tend to remember the good stuff and forget the rubbish. At the time, my mother was always complaining that there was nothing on the box that she wanted to watch!"
Both reckon there have been shows you could compare with The Likely Lads.
"Men Behaving Badly!" they agree. "And what about The Odd Couple? Neil Simon ripped us off!"
Did they have an over-arching masterplan at the start, of how Bob and Terry's lives and friendship would pan out over the episodes and the years?
"There was never a masterplan," says Dick. "We used to write by the seat of our pants."
"The one key decision," adds Ian, "was how to write them out of our lives when we felt it was time to move on. We decided that Bob should join the Army and called the episode Goodbye To All That. We think it was one of the best ever."
Did the pair who created them ever let the men who played Bob and Terry ad-lib their lines?
"When I was directing them the odd line was changed here and there, usually to make it more 'Northern'," says Dick.
"But by and large the actors were very respectful of 'the text' and stuck to it."
Where do Clement and La Frenais rate it, compared to all those other classics they made?
"It ranks high because it was the first show we ever did," says Dick.
Ian adds: "Whatever Happened To The Likely Lads solidified our reputation in TV. By then our writing was much better informed and more self-assured. But Bob and Terry started it all and we are forever in their debt."
Could it be done now?
"Yes," Ian reckons, "it could be done now because essentially it's about class, friendship and being young."
The task would be finding talents like Dick and Ian to make it, not to mention actors as good as Rodney Bewes and James Bolam.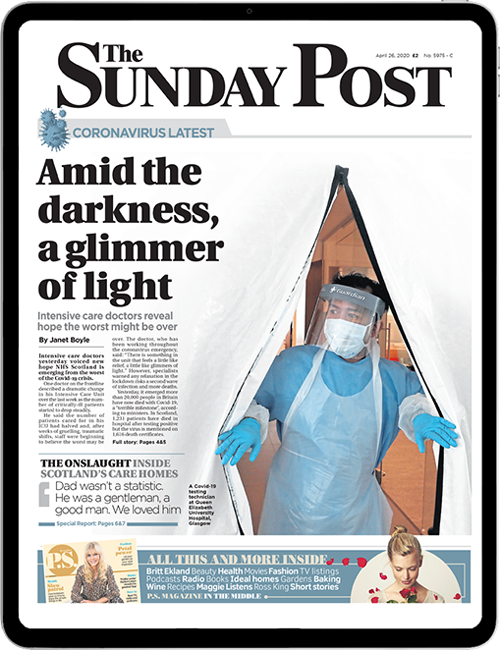 Enjoy the convenience of having The Sunday Post delivered as a digital ePaper straight to your smartphone, tablet or computer.
Subscribe for only £5.49 a month and enjoy all the benefits of the printed paper as a digital replica.
Subscribe