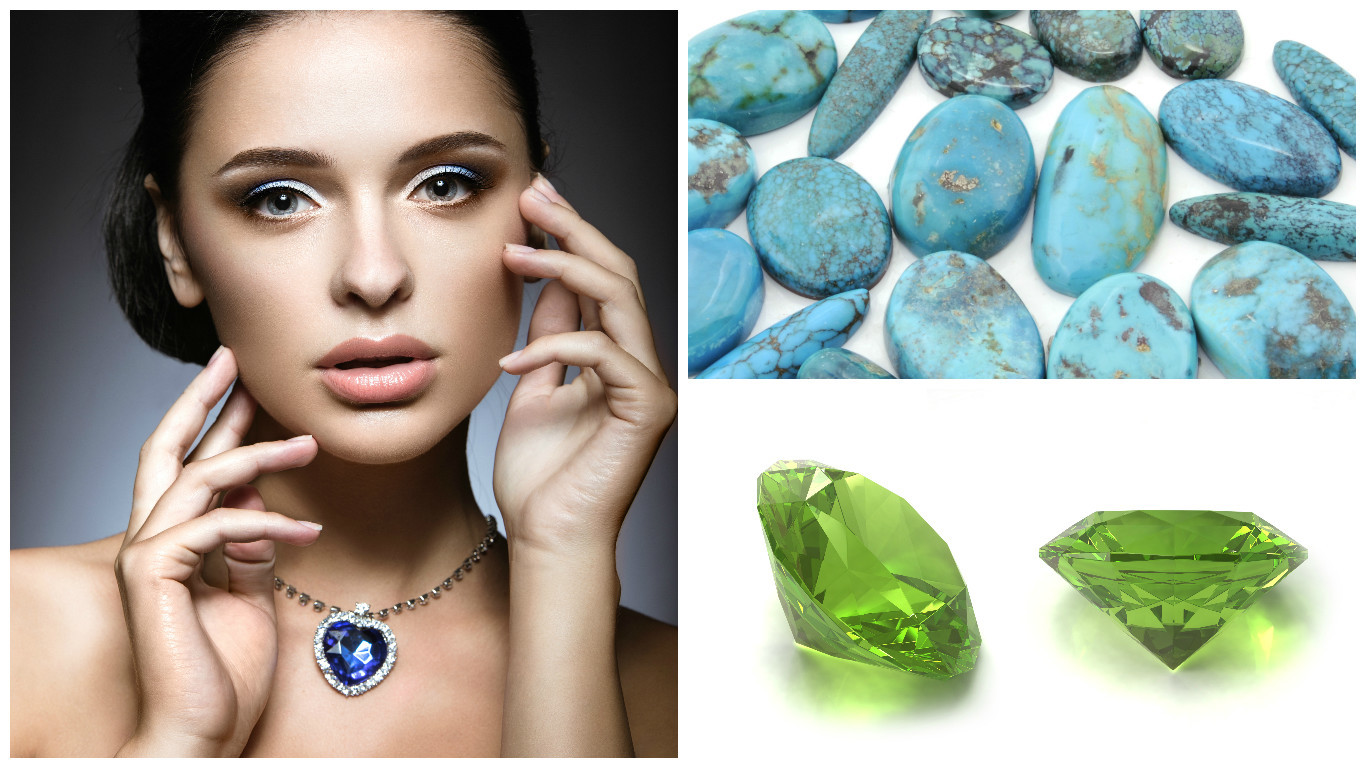 WITH my birthday falling on March 16, I know my birthstone is aquamarine, while my mum's — in February — is amethyst.
Do you know yours? Have you ever wondered where the whole idea came from?
The concept of birthstones is no new idea, dating back to Biblical times, and Moses is the one to whom credit for the idea should be given — although he created a group of stones for a very different purpose.
In Exodus 28, Moses gave a set of instructions for the creation of some garments for Aaron, High Priest of the Hebrews.
Aaron's breastplate was required to bear 12 precious gemstones — each representing the 12 tribes of Israel.
In the first century AD, Flavius Joseph made the connection between those stones on Aaron's breastplate and the signs of the zodiac. St Jerome did the same in the fifth century AD.
Later, Poland in the 15th/16th centuries saw people assigning stones to months.
The custom was that each jewel had powers that were heightened at specific times of the year, and that to experience the gemstones to their full advantage, a person needed to own all 12, changing them accordingly with the coming of each new month.
Different countries and cultures have disagreed over when the stones are at their most powerful and so on, but in 1912, the Jewelers of America Association created a list of birthstones that is recognised worldwide.
Here, we reveal which stone tallies with which month.
JANUARY (GARNET)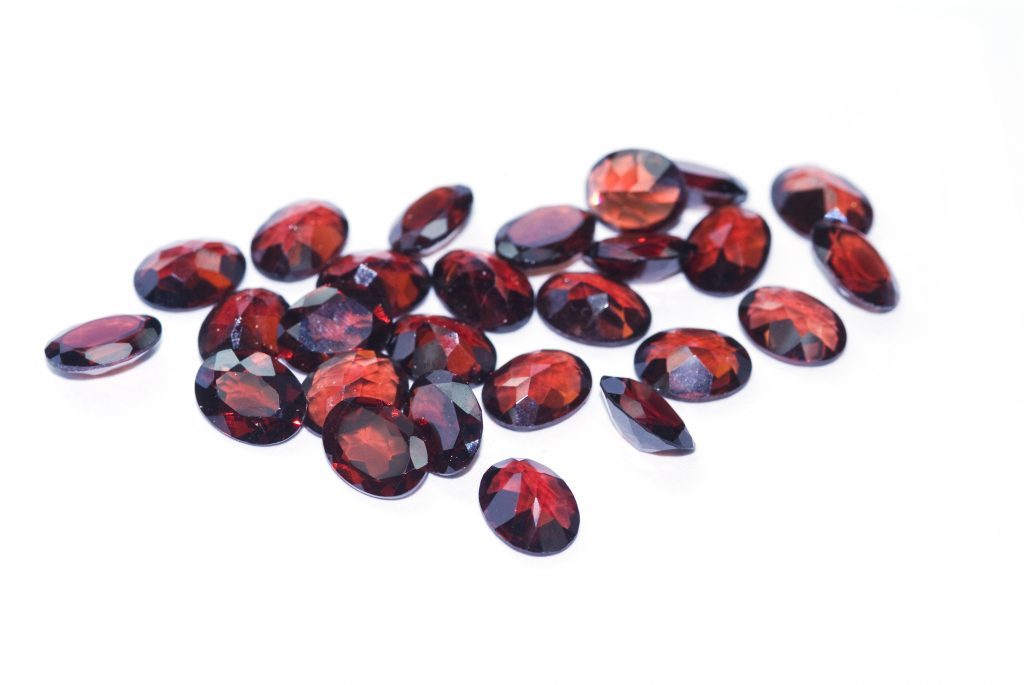 Garnet is the gemstone attributed to January, and the name comes from the 14th-century Middle English word "gernet" which meant dark red.
"Gernet" is derived from the Latin "granatum", meaning seed, and it got its name from the fact it looks very like a pomegranate seed.
Safety during travels is said to be assured to wearers.
The stone — which is most commonly red, but can be found in a range of other colours — symbolises peace, prosperity and good health to the home.
Some say that it even has the power to give its wearer eternal happiness, health and wealth.
Beware, though — while those who wear it and do good will see more good come, if you commit bad acts while wearing one, you'll bring bad fortune upon yourself.
It symbolises deep and lasting friendships, so for that reason it is good to give as a gift to someone you value.
FEBRUARY (AMETHYST)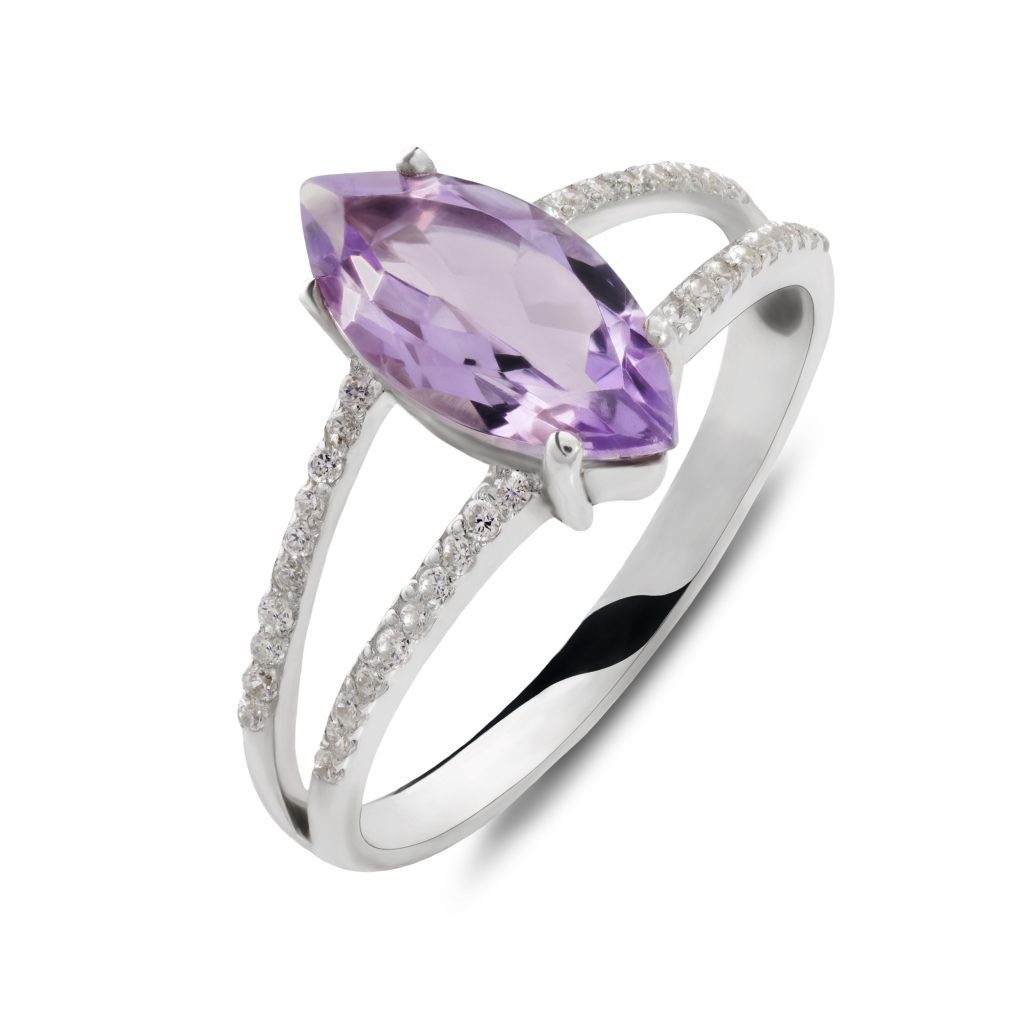 A GORGEOUS purple quartz, the amethyst is worn for its qualities of peace, courage and stability.
The name comes from the Greek "methustos", which means intoxicated.
In ancient times, people believed that regardless of how much you had to drink, as long as you were wearing amethyst, you'd never get drunk.
The stone is also used to celebrate the sixth year of marriage.
MARCH (AQUAMARINE)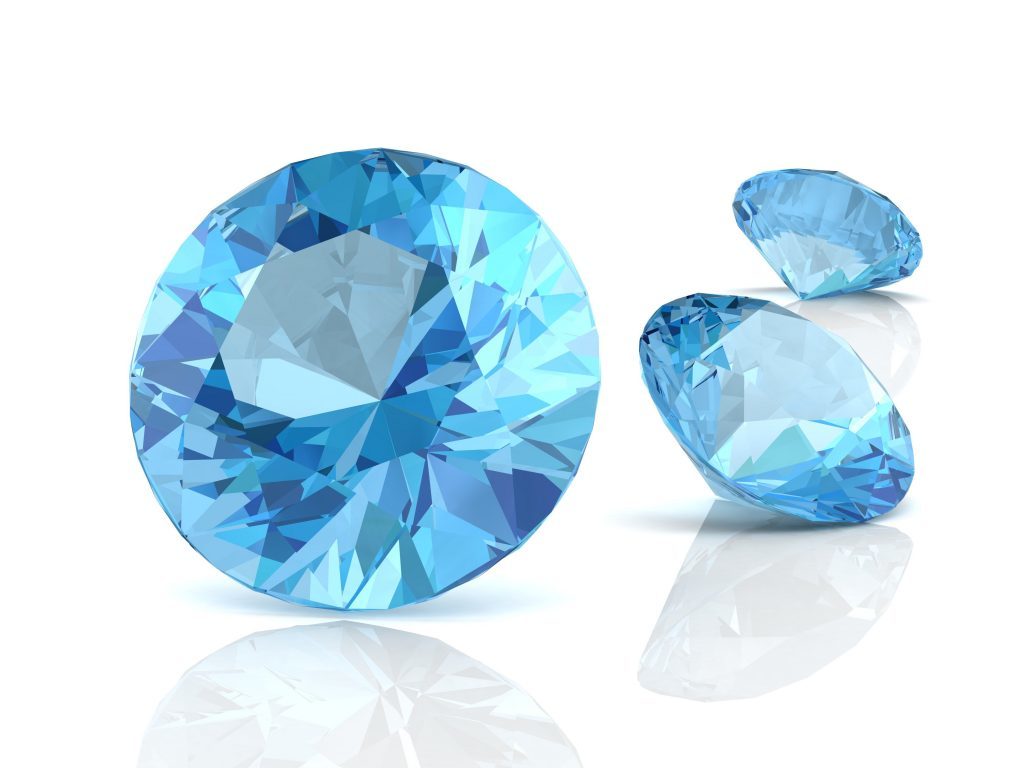 According to astrostar.com the aquamarine "opens your consciousness to the inner ocean of knowledge, wisdom and creativity.
"Its energy illuminates the hidden causes of your physical and emotional conditions so that you may better master their lessons."
So now you know!
Found mainly in Brazil, but also mined in other countries, the aquamarine grows in large, six-sided crystals that can be up to a foot long.
Perhaps you should think about wearing aquamarine while you travel, as this gemstone is said to ensure a safe and prosperous passage across stormy seas.
Its name deriving from the Latin for seawater, legend has it that it was originally found in the treasure chests of mermaids.
The Greeks and Romans believed that because aquamarines were the prized possessions of said mermaids. It would protect sailors from the dangers of the ocean and ward off seasickness.
Not everyone agrees on the healing powers of aquamarine, but it's believed that wearing it in contact with the skin is healing.
It is also said to help arthritis, eye inflammation, sore throats and varicose veins.
APRIL (DIAMOND)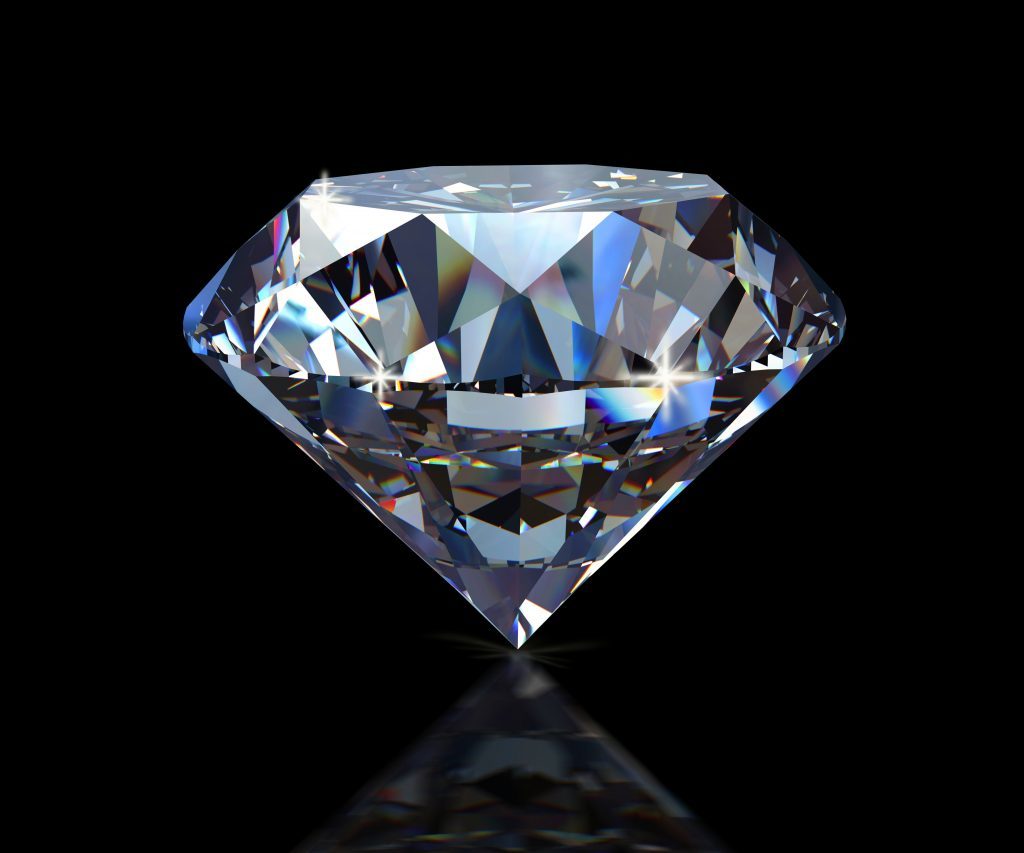 Diamonds are a girl's best friend — but also a chum of anyone born in the month of April.
Ancient civilisations thought that diamonds were lightning made real on Earth, so they associated them with great healing powers.
They were even historically thought to have been capable of curing brain disease, alleviating pituitary-gland disorders and drawing toxins from the blood.
These days, the diamond is more coveted for its sparkle — that, and the fact that it can be used to represent love, with diamond rings being associated with proposals and engagements.
MAY (EMERALD)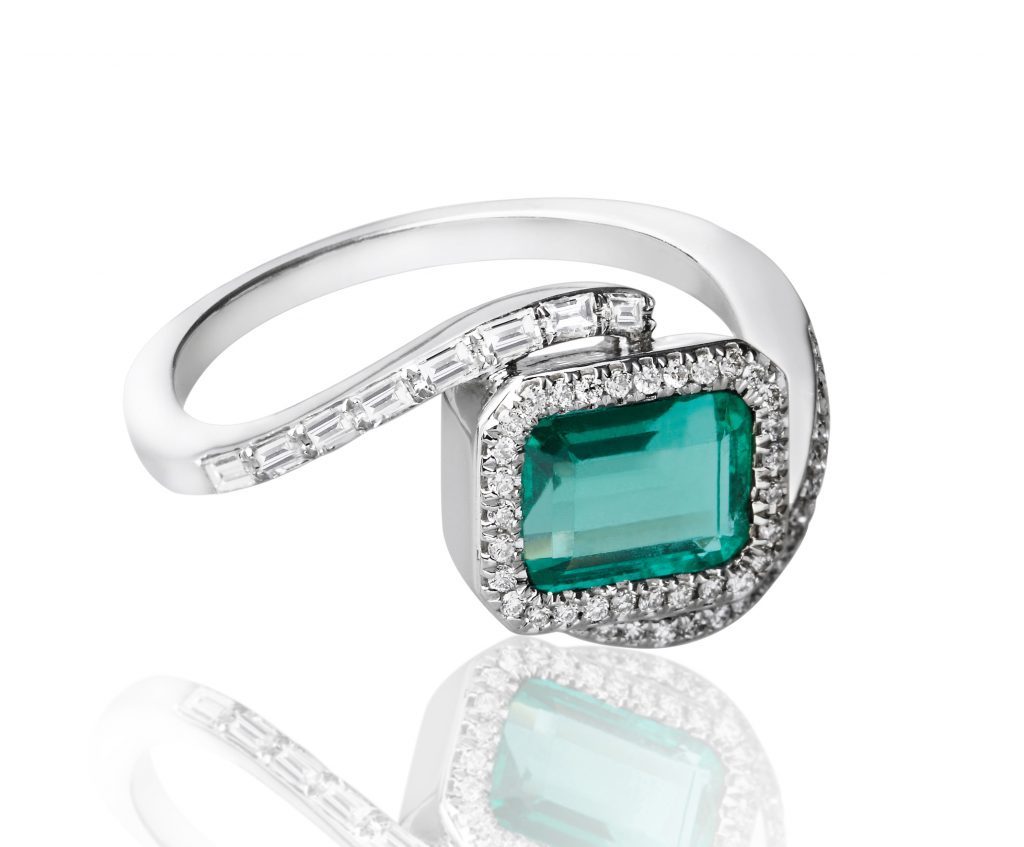 In The Wizard of Oz, Dorothy followed the yellow brick road to Emerald City, but you can come by May's gemstone a lot more easily in real life.
Prized for its beautiful green colour, the emerald is a symbol of rebirth, and thought to give its owner foresight, good fortune and youth.
Also thought to be able to cure stomach problems and epilepsy as well as controlling bleeding, the emerald had a big fan in the shape of Cleopatra, who owned all of Egypt's emerald mines during her reign.
More recently, while film star Elizabeth Taylor may have been nicknamed Queen of Diamonds, she was also partial to the green stone.
One of her famous emerald pendants sold for £6.5 million back in 2011.
JUNE (PEARL)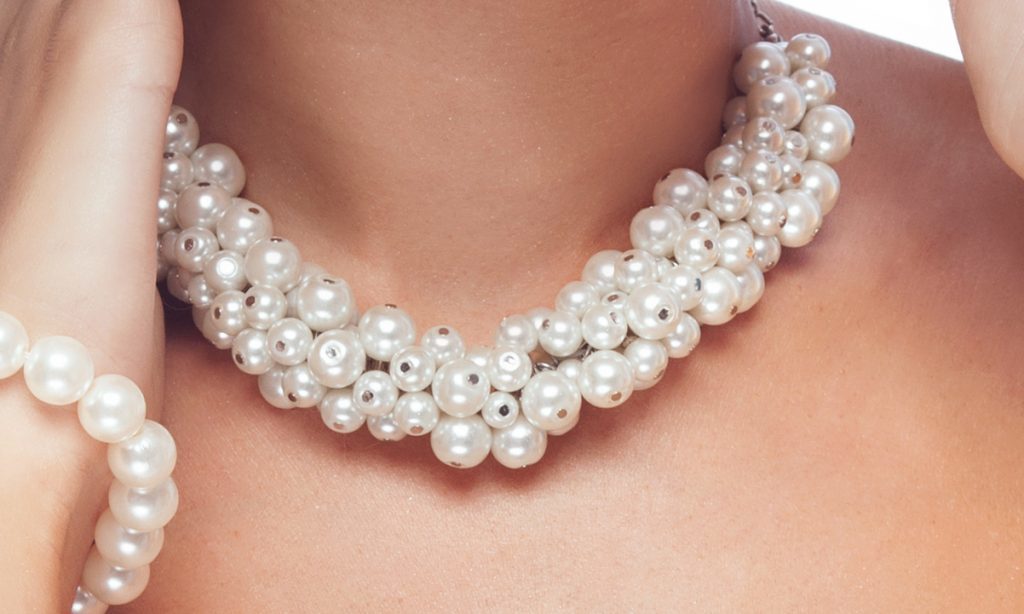 The milky-white pearl represents purity and innocence, which led to the long-held tradition of brides wearing pearls on their wedding day.
JULY (RUBY)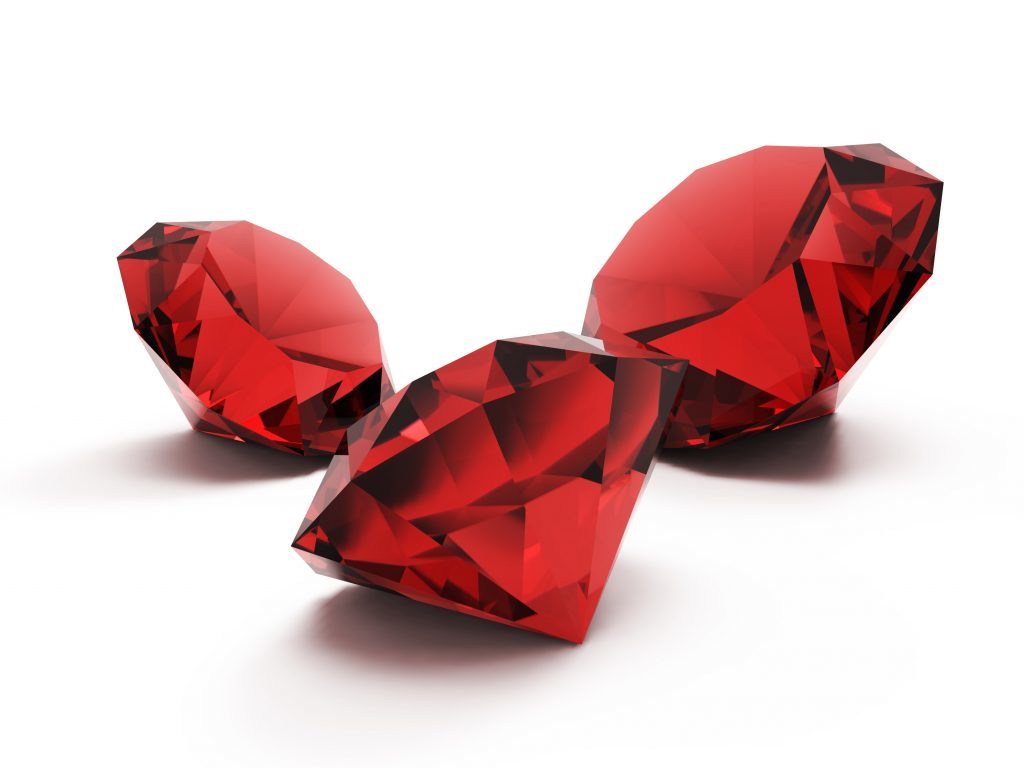 The ruby has always been a much-valued gem, and the vibrant red stone is said to bring love and success, and is believed to amplify energy, heighten awareness and promote courage.
Almost all rubies have flaws, with perfect stones being very rare indeed, and this gemstone will fetch prices even higher than that of a diamond of a similar size and quality.
Wondering just how expensive they can get? Lawrence Graff would be able to tell you, as his bank balance took quite a hit back in February 2006.
The London-based diamond and gemstone dealer forked out an incredible $3,637,480 for a Burmese ruby.
The whopper had a weight of 8.62 carats, and set a new record price per carat of $421,981.43.
AUGUST (PERIDOT)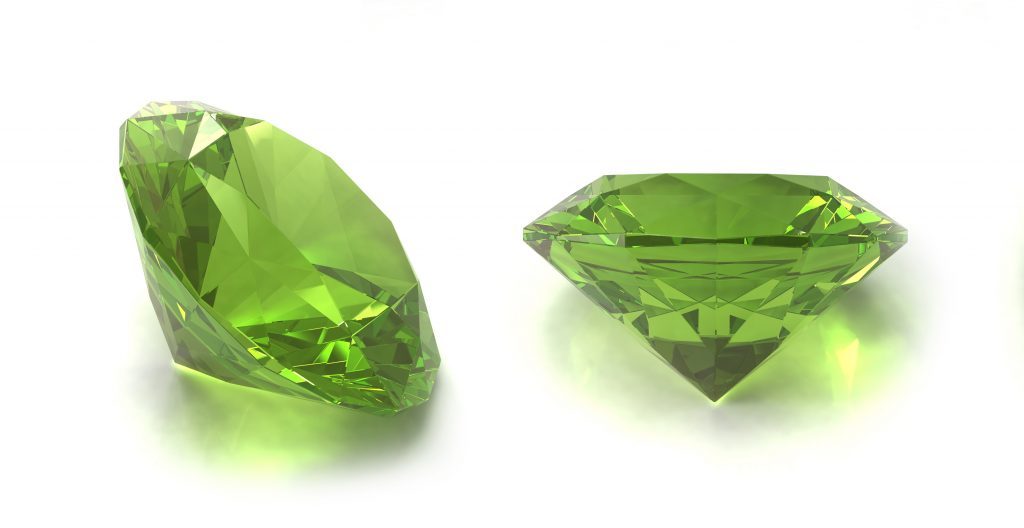 The peridot that August-born folk can claim as their stone is truly intergalactic, as occasionally — albeit rarely — the lime-green gem is found inside meterorites.
Ancient Egyptians called it "gem of the sun", believing it protected its wearer from terrors of the night.
Priests of the time thought it harnessed the power of nature, so they'd use goblets encrusted with the stone to commune with their nature gods.
SEPTEMBER (SAPPHIRE)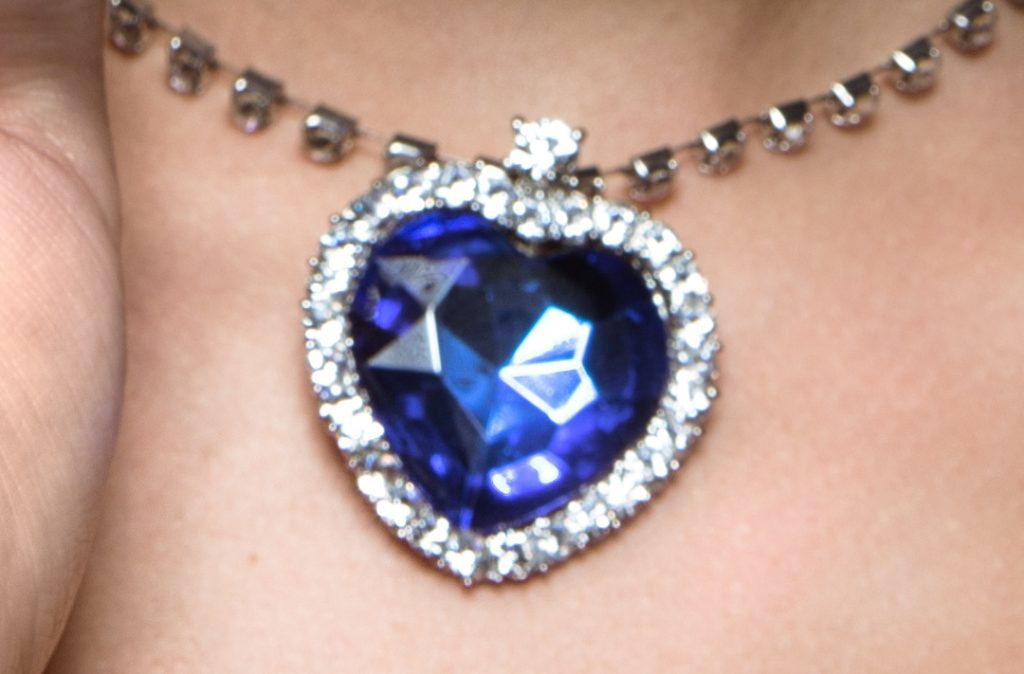 Wisdom, loyalty and nobility are all symbolised by the sapphire, which is linked with September, with only the diamond being harder than this gemstone.
The sapphire is used not just as jewellery, but also to make scientific instruments, high-durability windows, watches and electronics.
Associated with focusing the mind, the sapphire is linked with channelling higher powers.
The most-famous sapphire is likely to be the Duchess of Cambridge's engagement ring which, of course, used to belong to her would-be mother-in-law Princess Diana.
OCTOBER (OPAL)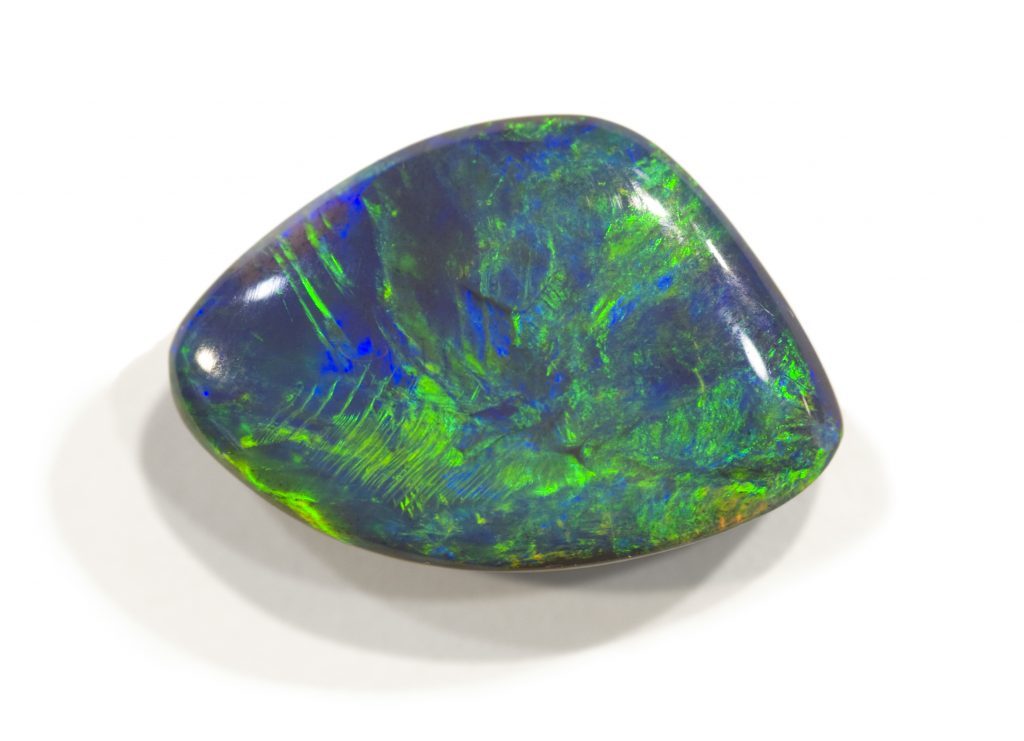 Legend would have it that October's birthstone came to Earth via a "journey of rainbows", and its properties mean that when light bounces off it, various colours are visible.
The vast majority — 95% — of the world's opal comes from Australia.
Discovered there around 1850, opal is the result of seasonal rains soaking the parched outback. The rain would carry silica deposits underground into cracks in the rocks and then when the water had evaporated, opal would be left behind.
Because of how opal is produced, and its water content, it can crack under high temperatures or in direct sunlight.
However, it is lucky to wear this gem — but only if you're born in October.
NOVEMBER (TOPAZ)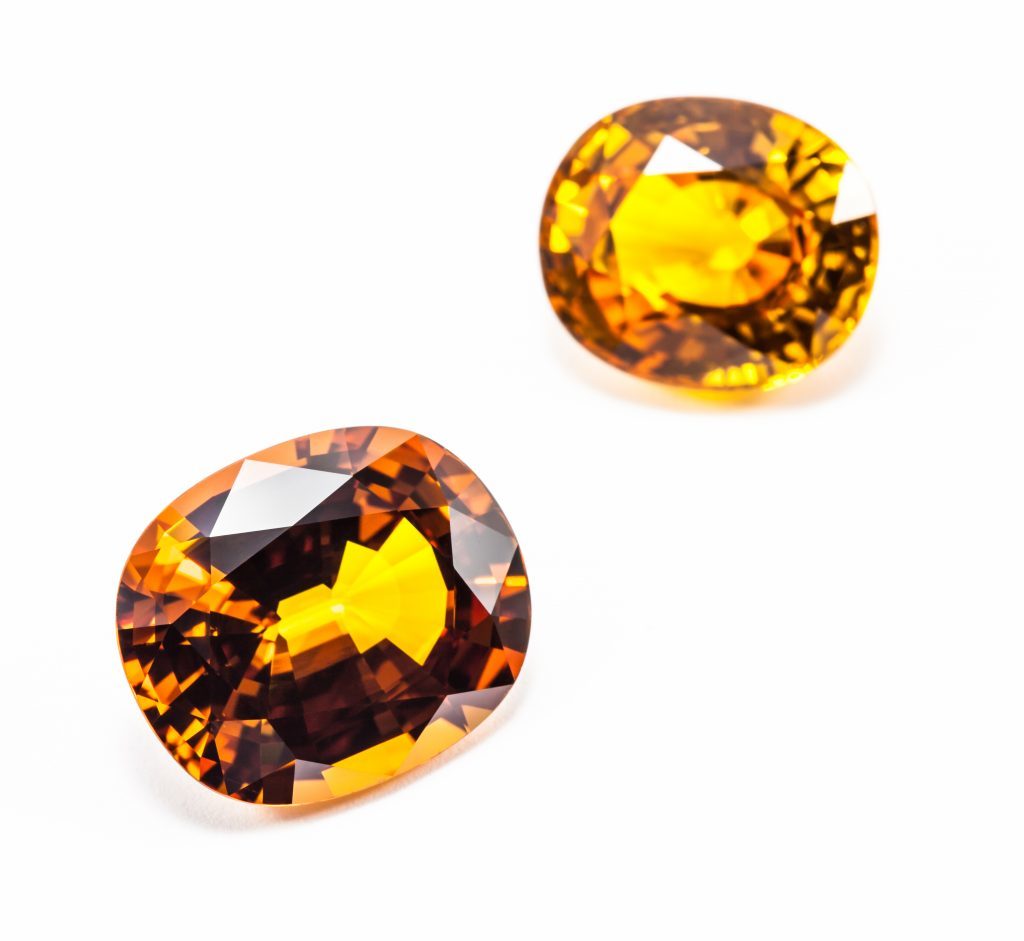 Topaz is inexpensive, and is a soothing stone that has been said to calm tempers, cure madness and eliminate nightmares.
Topaz comes from Sanskrit, meaning fire, and is sometimes referred to as Imperial Topaz, due to the fact that red and pink gems were often used in the jewellery of 18th and 19th-century Russian tsarinas.
Going back to the Middle Ages, folklore had it that the gem could heal physical and mental disorders and even prevent death.
Harry Potter might have been interested to know that he could be invisible without the use of his famous cloak, too, as the Greeks believed it had the power to make its wearer unseen, and simultaneously stronger.
The Romans thought it improved eyesight.
DECEMBER (TURQUOISE)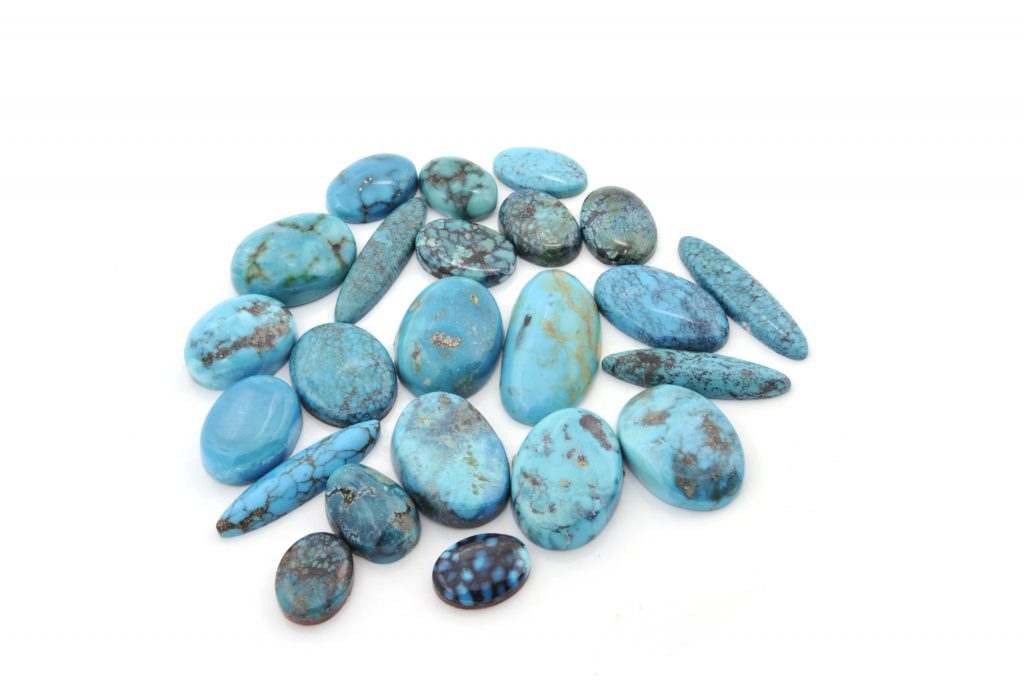 The name for turquoise, contrary to what some people expect, has nothing to do with its colour — which can range from sea blue to sea green to sky blue.
The stone is actually named after Turkey, as that is where it originally came from.
Many centuries ago, it was believed that turquoise protected the wearer from all types of evil and illness.
In addition, turquoise is said to bring happiness, strength and good luck.
Some people believe that not only should you be allocated a birthstone for your relevant month, but also that you should wear one for the day of the week on which you were born.
The Rolling Stones released Ruby Tuesday in 1967, and they were perhaps inspired by this tradition, as ruby is, in fact, the gemstone to be worn by people on that day of the week.
Mainly today, we don't believe in such things, of course, but it's still hugely popular to wear our gemstones for fashion purposes, not to mention the fact that the gems make a great, personal, gift.
So, if someone special has a birthday coming up, you have no excuses now, as you know exactly which stone to go for.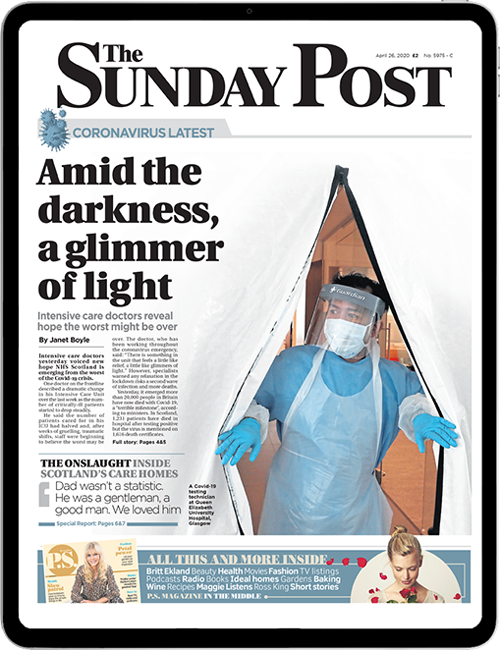 Enjoy the convenience of having The Sunday Post delivered as a digital ePaper straight to your smartphone, tablet or computer.
Subscribe for only £5.49 a month and enjoy all the benefits of the printed paper as a digital replica.
Subscribe