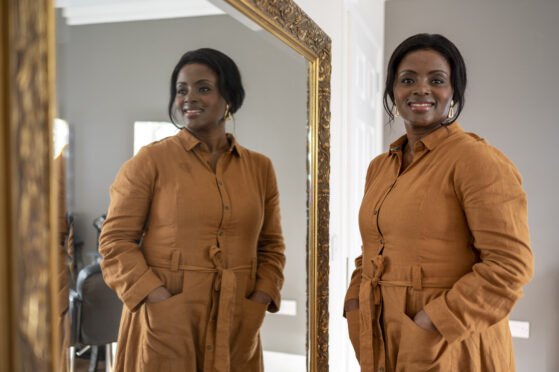 A mum of three who dropped three dress sizes in 12 weeks hopes to inspire others to follow her new healthy lifestyle.
Mesame Kami, who lives in Glasgow, was suffering from high blood pressure and had pre-diabetes after her weight reached 13.5 stone since having three children in the last six years.
But now, after taking part in a new television series, the proud mum has lost two-and-a-half stone, nearly 30 inches from her body, and has gone from a size 16 to a size 10.
"Given the period of time and the weight I lost, it was a big surprise for me," she said. "I had been trying before, but I knew if I did lose weight previously I would just put it back on when I became pregnant again, and it felt like a waste of time. But after having my last baby, I thought now was a good chance. Once I started, I realised there had been so many things I had been doing wrong before."
The 41-year-old slimmed down after being guided by lifestyle and weight loss experts Stephen Clarke and Rab Shields, better known as The Kilted Coaches, for BBC show, Secret Body.
Each episode follows two surreptitious slimmers as they try to keep their weight loss attempts hidden from their friends and family by wearing a specially-designed body suit that is the exact size and shape of their pre-transformation bodies. They wear the suit every time they leave the house, not only serving as a reminder as to how big they used to be but motivating them to keep going with the health kick, only shedding the suit when they have reached their targets three months later.
"Keeping it a secret from everyone apart from my husband, Alahlo, made me so excited to reveal to my friends at the party we had at the end, and it was that excitement that helped me keep going," continued Kami, originally from Cameroon.
She says her entire family is now healthier and they have all adopted a new lifestyle, and she hopes to spread that positivity by setting up a YouTube channel, Kami's Way, which will feature videos containing tips and recipes to inspire others who might need a helping hand, just like she did.
"Before this, I was on medication for high blood pressure and had pre-diabetes, but during my weight loss I discovered my blood pressure was stabilising and my sugar levels were ok, so I realised how important it was for my health condition, too. This is a lifestyle now, not just for me, but all my family, and I won't be going back to the old way anytime soon. All of my family is more conscious of what we eat now, and my six-year-old daughter always asks if what she's about to eat is healthy. It's a great thing."
Kami isn't the only slimmer on Secret Body to feel inspired to help others. Lisa Petrie, a 38-year-old mum of two, had been piling on the pounds since moving to Loch Carron from her hometown of Forres to run a café. After working with the coaches, she lost two stone, going from a size 16/18 to 12.
She said: "I think Secret Body, and working with Stephen, was the kick up the backside I needed. It's given me the boost I required and I'm now training to be a personal trainer to help others. That's how passionate I am about it."
---
Secret Body, BBC Scotland, Tue, 10pm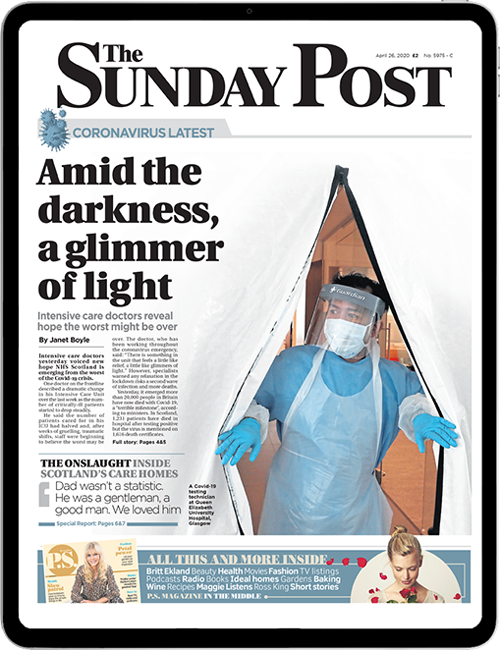 Enjoy the convenience of having The Sunday Post delivered as a digital ePaper straight to your smartphone, tablet or computer.
Subscribe for only £5.49 a month and enjoy all the benefits of the printed paper as a digital replica.
Subscribe