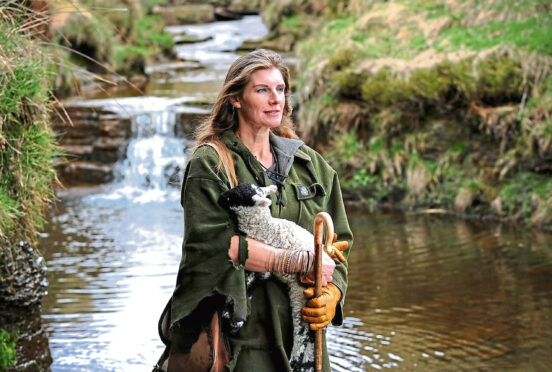 From TV dinners to fondue, avocados to nouvelle cuisine, countless foodie trends have influenced how we cook and what we eat.
However, today, the biggest buzzword focuses less on unsustainable fads and more on eco-friendly meal choices.
Just like recycling more and driving less, seasonal eating has become ever more popular as households try to find ways to reduce their carbon footprint, with many opting for fresh foods grown locally and harvested at their peak rather than plating up produce that has been flown halfway around the world.
With seasonality in mind, soft fruits, for example, should only be served during summer, while squash is a winter dinner staple.
For Amanda Owen, star of Channel 5's Our Yorkshire Farm, eating with the seasons has always been a way of life, and showing people how to make the most of home-grown produce is the theme of her latest book.
Part recipe guide, part photography book and part memoir, Celebrating The Seasons aims to give readers a glimpse into Owen's traditional way of life on a working farm while encouraging families to adopt her ethos of living in tune with nature – starting with their diet.
"Cooking and eating seasonally is beneficial on every single level," said Owen, who first rose to prominence as the Yorkshire Shepherdess on popular ITV Series The Dales in 2011, before landing her own documentary series, Our Yorkshire Farm, now on its fifth series.
"There is a time when something is good to eat, at its best. And, if you go with the seasons, there is also a glut, which alters how much you pay for it. If you are buying strawberries out of season, not only are they expensive, they aren't a patch on the summer crop.
"Obviously, there are certain things you only get from far-flung places, but if you can look at the seasonal basics and incorporate those into what you're eating, it's easier on the pocket and tastes good."
At Mama's Table: Singer Rochelle Humes rocks the tastes and the tunes in new cookbook
As well as looking after her wallet, Owen admits her home-cooked meals are influenced by how much time she has – a necessity given the fact she not only looks after 2,000 acres of land, but nine children, too.
Owen, her husband Clive, and their children – Raven, Reuben, Miles, Edith, Violet, Sidney, Annas, Clemmie and Nancy – share their home, Ravenseat Farm in Swaledale, with sheep, horses, cattle, pigs and dogs.
The 47-year-old's day-to-day life is, needless to say, rather busy. Any dish has to be quick, easy and fuss-free – but, Owen insists, never boring.
She laughed: "I'm quite lazy on a number of levels. So, for me, any recipe I can assemble and walk away from, without ruining it, is perfect.
"I quite often put something in the oven, think to myself, 'OK that will be ready in an hour' and disappear for twice that long.
"I don't want to come back and everything is cremated, so I love something like a tagine.
"I like to incorporate traditional, good-quality fare, like lamb which I have readily available, but without it being boring. I put a Moroccan twist on the meat by adding sweetness with apricots or sultanas or prunes, and then serve it with couscous, wild rice or naan.
"I just like to take 10 or 15 minutes to assemble, chuck everything into a pot and come back when it's done. The smell is so intoxicatingly beautiful it brings them all in from the farmyard."
Recipes within Celebrating The Seasons range from hearty barley and vegetable soup, best served on cold January days, a springtime leek, spinach and goat's cheese tart, and chunky venison chilli.
While all different in cuisine and taste, they share one simple goal – to illustrate and record what is happening outdoors and indoors through the seasons at Owen's farm.
She added: "I started out on social media, taking pictures to show people behind the scenes of farm life. That's where everything – my books, the television programme – all began, really. That's what I still want to share with people."
Celebrating The Seasons: Farming, Family And Delicious Recipes To Share, Pan Macmillan, £20, out now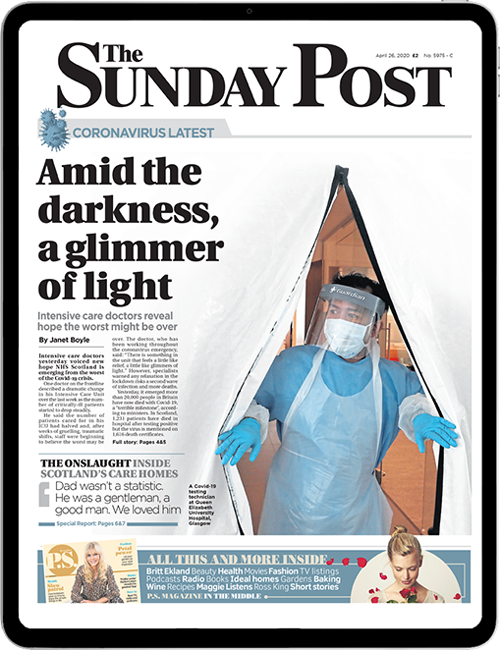 Enjoy the convenience of having The Sunday Post delivered as a digital ePaper straight to your smartphone, tablet or computer.
Subscribe for only £5.49 a month and enjoy all the benefits of the printed paper as a digital replica.
Subscribe