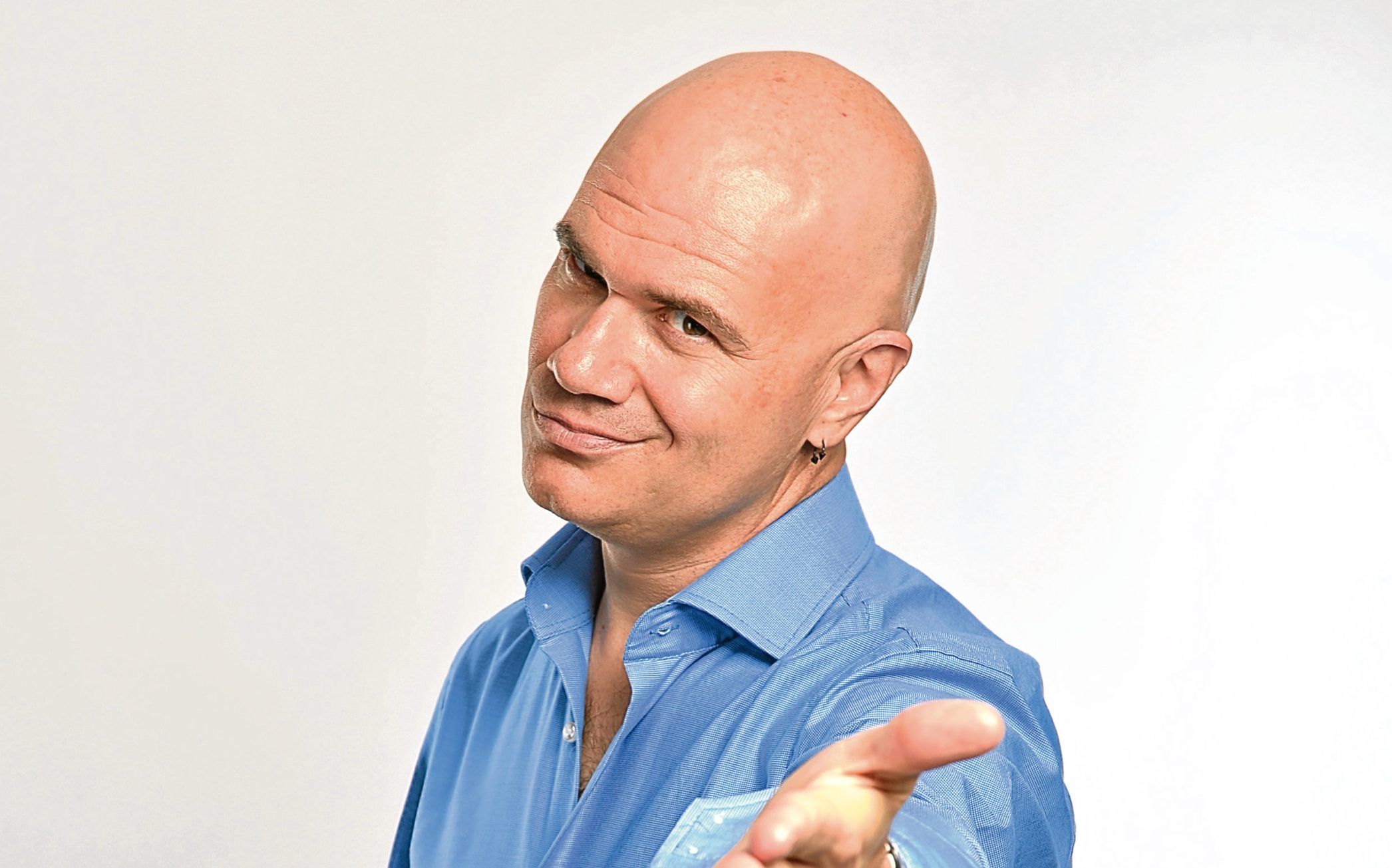 HOW did a US Army soldier with top-secret clearance end up as the motormouth auctioneer in an international TV hit?
And where does a stint catching shoplifters as a teenage undercover store detective in Italy, and headlining the MGM Grand in Las Vegas fit in?
Well, it's a heck of a tale and luckily Sean Kelly, star of Storage Hunters, is never short of a word or four to tell it.
"I grew up in Germany where my dad sold insurance," explains Sean. "So I speak fluent German and I ended up stationed back there as a German translator for military intelligence.
"I spent most of my time interrogating former members of the East German Stasi secret police.
"I ended up going over to Iraq because the US didn't have enough Arabic linguists — we'd prepared for a war with the Russians, not one in the Gulf.
"So we took a load of Kuwaiti college students on scholarships in the US, gave them two weeks' basic training and got them to translate when we interrogated POWs!
"It's crazy going from that world to being a goofy auctioneer."
And the store detective thing?
"That was right out of high school," says Sean. "My parents had got divorced and from 16, I was living on my own in Germany, and my girlfriend suggested we move to Italy.
"I was selling shoes on a US Army base when this guy came in with his three daughters. His wife was Samoan so they had huge feet.
"They were all upset because buying shoes when you're a girl and you've got huge feet is horrible, but I scoured the warehouse and found them all three pairs.
"The guy told me I'd turned the worst day of his year into one of the best, and tried to give me $100, but I didn't take it because it was against store policy.
"A week later, I saw a job advertised for an undercover store detective and I applied for it even though I was only 18 and had no experience.
"So I went for the interview, and guess who the boss was?"
Sean actually came up with the idea for his TV smash Storage Hunters, which is shown on Dave. In case you didn't know, a storage auction happens when a self-storage firm sells off the contents of abandoned units to the highest bidder in order to recoup lost rental fees.
"I've made 136 episodes and it airs in 138 countries around the world," he grins.
"I ran a comedy club and put myself on every night, and I was always trying to think of an idea for a TV show.
"My day job was doing auctions and all of a sudden a fight broke out and I thought: 'This is it! Antiques Roadshow meets WWF!'
"I'm like the crazy ringmaster at the circus. It was perfect because my stand-up comedy involved insulting people a lot so my day job wasn't too different to what I was doing at night.
"I think a lot of the attraction of the show is that so many of the people on it were major pains. The type of person that's attracted to doing that kind of thing made the programme because a lot of the guys in the US auctions are former prison inmates who can't find a proper job and have to figure out how to make money.
"They start out at car-boot sales, find out the items fetching the best prices are coming from storage auctions and gravitate toward those.
"You can pay £150 for an entire unit and inside there might be 3,000 items.
"In the American series, we've found meth labs or where people had disposed of bodies.
"Last year, one guy bought a unit from me in California and I got a call from his attorney.
"It turned out the guy had discovered 22 kilos of cocaine in it, and instead of reporting it he'd gone online and Googled: 'How to sell 22 kilos of cocaine.'
"That idiot's in federal prison right now."
Incredibly, Sean, who's now based in London, has visited more than 80 of the countries Storage Hunters airs in.
He says: "Growing up as a kid in Germany, my dad would save up his commision cheques, throw my mom and me in the car and take road trips across Europe and we wouldn't go home until the money ran out.
"We were going where most people wouldn't go, and that just implanted a love for travel, but I can't wait to get back to Edinburgh — I think it's the best city in the UK."
Sean Kelly is appearing at the Edinburgh Fringe from August 2-17. For tickets visit www.edfringe.com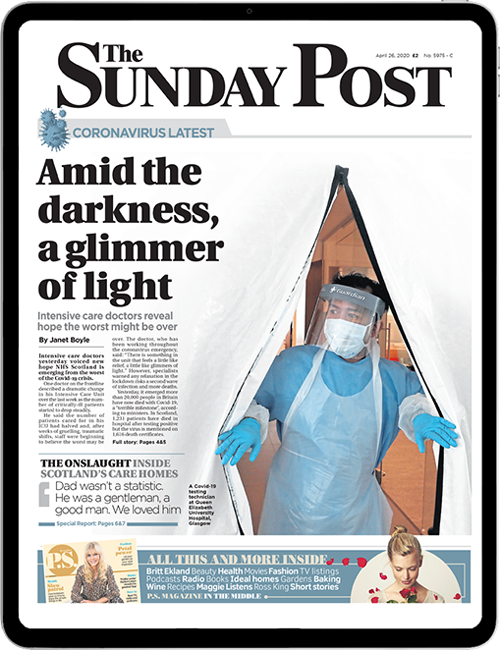 Enjoy the convenience of having The Sunday Post delivered as a digital ePaper straight to your smartphone, tablet or computer.
Subscribe for only £5.49 a month and enjoy all the benefits of the printed paper as a digital replica.
Subscribe