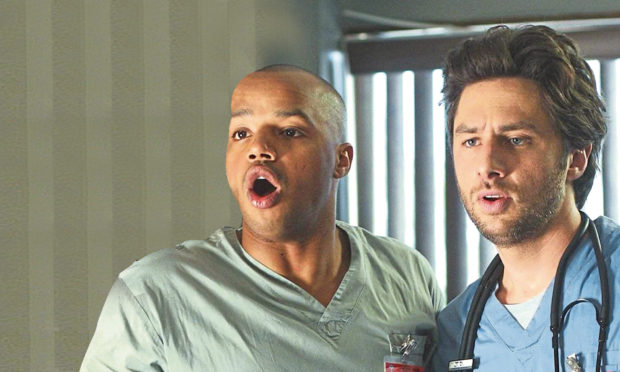 Well, it turns out our heroes aren't the armed forces or footballers or even caped Marvel Avengers on the big screen.
They work in hospitals, it turns out, protecting our sickest while risking their own lives.
Last week a host of "fake" doctors and nurses – fictional TV ones, that is – paid tribute to medical workers.
They included Olivia Wilde (who starred in House), Patrick Dempsey (Grey's Anatomy), Neil Patrick Harris (Doogie Howser), Julianna Margulies (ER) and Zach Braff and Donald Faison (Scrubs).
As well as inspiring tributes, Braff and Faison are doing their bit to keep spirits up during this strangest of crises.
Fake Doctors, Real Friends With Zach And Donald sees the pair reunited to talk about their much-loved sitcom Scrubs.
The pair – who played JD and Turk – were co-stars for nine years and, when filming began, quickly became firm friends.
In this weekly comedy podcast they relive the hit TV show, one episode at a time, sharing behind-the-scenes stories and reminiscing on some of their favourite memories from filming.
They also connect with Scrubs super-fans and feature beloved show cast members for exclusive interviews.
In the first episode, Zach and Donald talk about filming the pilot show in an abandoned hospital, discuss the audition process, and explain why they were so starstruck by Sarah Chalke, aka Dr Eliot.
Sarah starred in Roseanne before she became known for her role as Eliot on Scrubs.
As well as an insight into the popular comedy, it also gives you an excuse to re-watch the series which may seem dated now but at the time was cutting-edge mainstream comedy.
Give it a go for some lighthearted relief.
Fake Doctors, Real Friends With Zach And Donald (Apple Podcasts)
---
20,000 Hertz (Spotify)
Why not try this podcast episode from 20,000 Hertz – a show about the sounds around us. There's a town in northern Italy that's home to the most famous violin-makers in history. The museum there holds some of the most prized violins in the world, but we're in danger of losing their sounds forever. In this episode from the podcast, This Is Love, Phoebe Judge reports on how a town stayed quiet to preserve an instrument they love.
Here's The Deal With Joe Biden (Apple Podcasts)
The Democratic Party has finally chosen its man to take on President Donald Trump this November – if the US election goes ahead, of course. Former Vice-President Joe Biden is their candidate and, in his podcast, he provides what he says is a voice of clarity during uncertain times. Each episode will feature in-depth conversations about pressing issues with some of the nation's top experts – paired with Joe's slightly bumbling wisdom.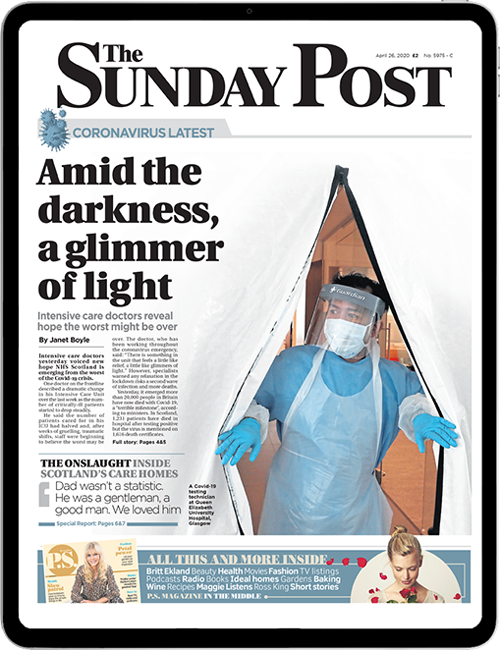 Enjoy the convenience of having The Sunday Post delivered as a digital ePaper straight to your smartphone, tablet or computer.
Subscribe for only £5.49 a month and enjoy all the benefits of the printed paper as a digital replica.
Subscribe