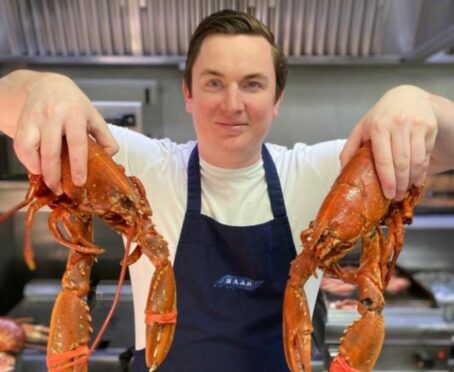 Dean Banks, one of Scotland's most acclaimed chefs, is taking patrons back to basics at his fine dining restaurant The Pompadour at Edinburgh's Waldorf Astoria Hotel on Princes Street.
Instead of dazzling dishes from around the globe, Banks is reintroducing native, locally sourced Scottish food, showing spectacular meals can be found right here at home.
"'I'm a young entrepreneur chef with sustainability in mind," he explained. "The way we create that is starting local. We look at our products, our proteins and vegetables, and get them from local companies and producers.
"We work directly with a fishing boat in St Andrews that uses a sustainable fishing method that doesn't damage the seabed. We work with Falkland Kitchen Farm in Fife who are organic and biodiverse.
"At this time of year, we start to preserve what we get from them. So we ferment and pickle things so that during the winter we are still using produce which is local to us."
Banks brings his sustainability mind-set to every aspect of The Pompadour, as he firmly believes it creates a better product and experience for his diners.
He said: "Because I buy directly from farms and fishing boats, I have this bond and real friendship with them.
"It's great for the customers – I can tell them who picked their celeriac this morning and explain exactly where it was grown.
"That we have this full story about our produce from start to finish, that's sustainability.
"When you start searching for quality, sustainability is usually there, they go hand in hand."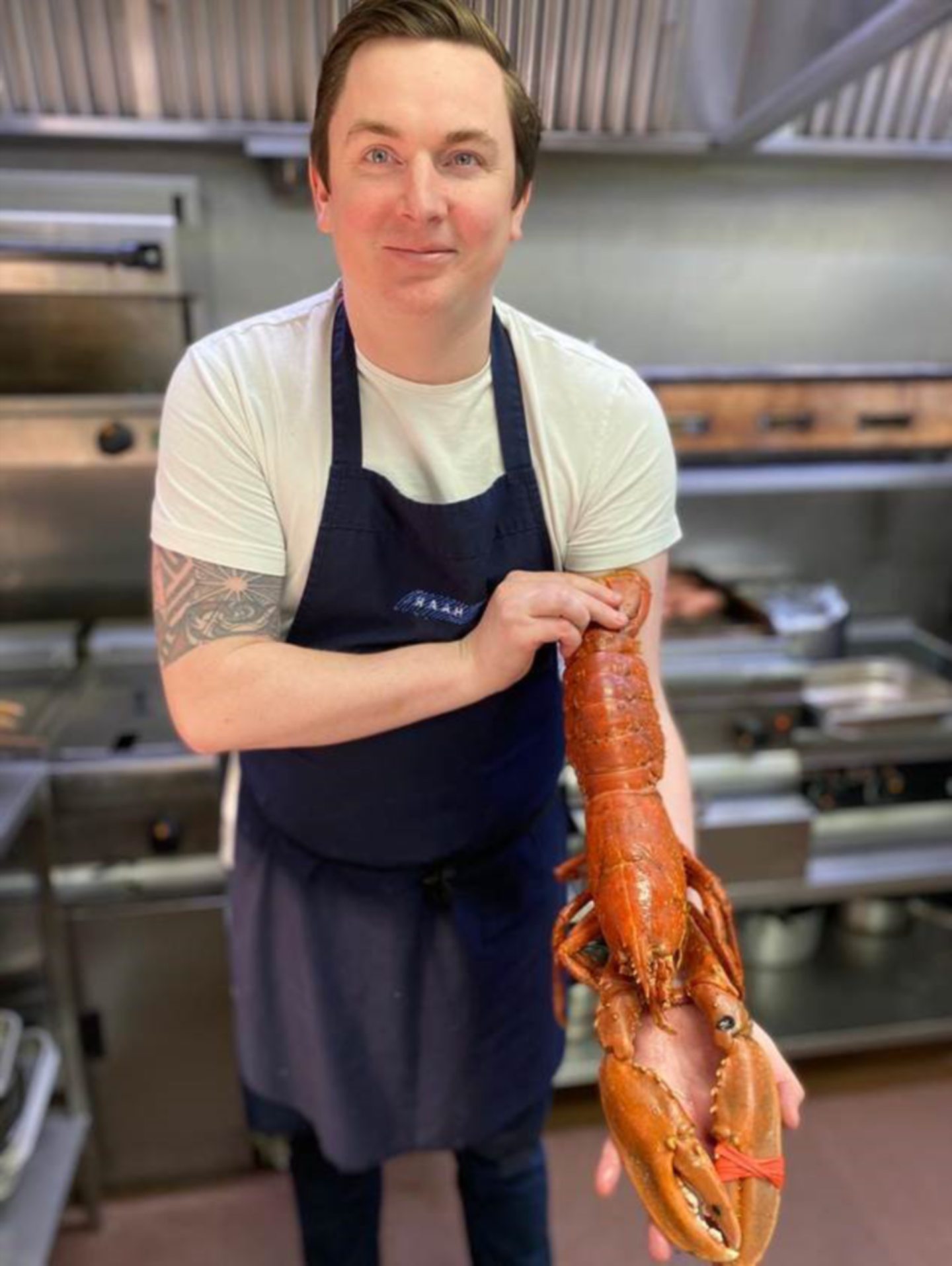 The restaurant also has a zero food waste policy. Banks said: "We use every part of the animal, nothing goes in the bin. It even goes down to the trims of vegetables, we'll ground them into powders or ferment them into kimchis.
"In a lot of kitchens you find a lot of food waste, as people ask for perfection. For example, cutting something into a perfect square causes a lot of trim, and we always find a use for that extra food.
"We also plant fruit trees in Tanzania for every diner who visits us. That offsets the carbon footprint of the meal, and creates a community in Tanzania because the people can start selling the fruit when it comes into season."
For Banks, sustainability and keeping produce local is not just about showcasing what Scotland has to offer. It is also about finding ways to protect local businesses.
He said: "If you look at the news recently, and the stories about supermarket shelves running low, there's been shortages everywhere.
"If we go back to our grassroots by buying locally, then we don't need to worry about that.
"If you shop at your farmer's market or your local shop, you're supporting local business. If you buy from a big supermarket, where does your money go? Don't be scared of it, shop locally and eat seasonably."
Banks' menu at The Pompadour changes with the seasons, offering patrons insights into what is available to eat in Scotland outside of summer while also catering to what they would actually like to eat during the colder months.
Banks explained: "In the summer you want to eat strawberries all the time, but in the winter you don't want to eat them at all.
"When I was growing up, you could only get strawberries for three months of the year, but now you get them all the time. It's about going back to the old ways."
Just because Banks creates dishes from solely Scottish produce, does not mean diners should expect his menu to be full of staples like mince and tatties.
He is using his expertise to reintroduce diners to classic Scottish foods in guises they could have never imagined.
Banks said, "It's a dining experience rather than just dinner. My cooking style is fusion, so while we showcase Scotland's larder, you will be taken on a journey through my life as a chef. I've travelled around South East Asia, Europe and back to Scotland, so the tasting menu is the journey of my life, basically."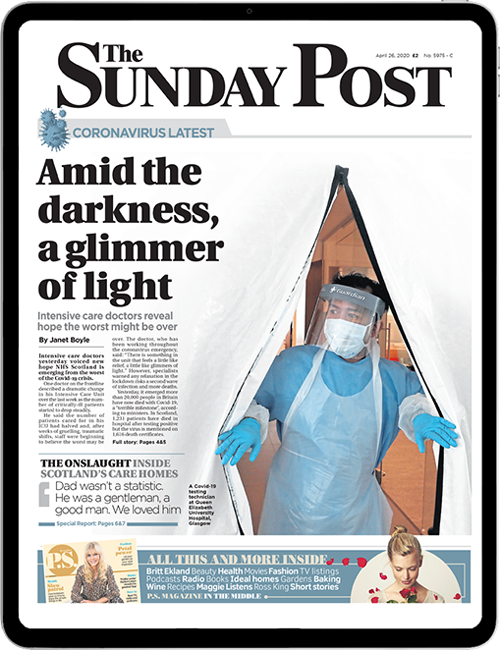 Enjoy the convenience of having The Sunday Post delivered as a digital ePaper straight to your smartphone, tablet or computer.
Subscribe for only £5.49 a month and enjoy all the benefits of the printed paper as a digital replica.
Subscribe