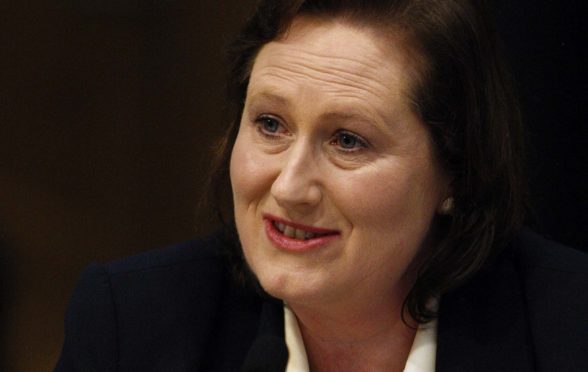 Professor Susan Deacon, the chair of the Scottish Police Authority (SPA), has resigned from her post, labelling the governance and accountability arrangements for policing in Scotland "fundamentally flawed".
In her resignation letter, Ms Deacon said that there was "little more" she could do to make the arrangements "work effectively."
Ms Deacon was appointed to the role at the SPA, the body which oversees Police Scotland, two years ago.
A recent report from HM Inspectorate of Constabulary in Scotland (HMICS) said the SPA were failing to hold the national force to account and that the chair and a number of board members were acting "well outwith their core non-executive roles".
Ms Deacon's resignation comes just 48 hours after Gill Imery, HM Chief Inspector of Constabulary in Scotland, said the organisation was not doing "particularly well at the moment" in its key functions of holding Police Scotland to account and advocating for the force.
Ms Imery told Holyrood's Justice Committee on Tuesday that senior officers at Police Scotland had become "frustrated" by the lack of scrutiny.
She told MSPs that Chief Constable Iain Livingstone had invited her to inspect various functions within Police Scotland "because they are frustrated that the police authority has not done so".
Writing to Justice Secretary Humza Yousaf, Ms Deacon said: "I consider it a privilege to have played a part in developing and strengthening policing in Scotland and I am pleased that I leave this role with our police service in a much stronger place than it was when I was first appointed, exactly two years ago.
"I have, as you have frequently acknowledged, worked tirelessly to try and ensure that the SPA operates effectively, and that public confidence and trust in policing is maintained. I have also made every effort to attempt to make the existing statutory framework operate as I believe it was intended.
"In truth, however, I have increasingly become convinced that the governance and accountability arrangements for policing in Scotland are fundamentally flawed, in structure, culture and practice, and I conclude that there is little more I can do to make these arrangements work effectively.
"I would suggest that the Scottish Government thinks afresh about how the police service is scrutinised and held to account and how, or if, a better separation between politics and policing, and indeed between the police service and those who oversee it, can be achieved.
"I would be pleased to share my thoughts and reflections on these matters with you, and indeed with the Scottish Parliament's Justice Committee, at any time.
"May I thank you for the opportunity to have served in this role and hope that our police service continues to develop effectively in the future."
Recent HMICS report on SPA has a number of recommendations focussed on Governance issues, which we will take forward with SPA Board.

Scrutiny of Police, from Parliament, Committees & Govt – all on behalf of the public – is vital for a service that rightly values transparency.

— Humza Yousaf (@HumzaYousaf) December 5, 2019
Ms Deacon took up the role of SPA chair in December 2017, having been a Labour MSP for Edinburgh East and Musselburgh between 1999 and 2007 and serving as health minister under Donald Dewar and Henry McLeish.
The SPA's vice chair David Crichton, who has been named temporary chair, said: "The Members of the Authority wish to acknowledge the significant contribution that Susan Deacon has made as Chair of the SPA over the past two years.
"She took up the role at a period of considerable instability in the police service. That Police Scotland now has a strong, resilient leadership team in place is testimony to her contribution to the improvement of policing in that period.
"We believe that the system of governance and accountability for policing in Scotland that was envisaged by the founding legislation is a sound one and can work effectively. Members of the Authority are fully committed to taking forward the range of work required within the SPA and with other partners to do so.
"While we respect this personal decision of the Chair, our collective focus will be on working together with our dedicated staff team to build on recent progress, deliver the actions and improvements already identified, and redouble the SPA's focus on the issues of greatest importance to policing and the public."
"My focus and that of all the officers and staff of Police Scotland is on continuing to lead the delivery of a first-class policing service to our fellow citizens and we will work with the Scottish Police Authority on that as we go forward."

— Police Scotland (@policescotland) December 5, 2019
Scottish Greens justice spokesperson John Finnie said: "Susan Deacon was hired to give the police watchdog renewed drive and focus, part of which requires the SPA itself to be politically accountable for its work. In her statement, Ms Deacon appears to question the need for political scrutiny so it's right she should go.
"It is vital that the Scottish Government now finds a way to ensure the organisation can provide adequate scrutiny – and stand up to it – going forward."
Ms Deacon's resignation comes three months after Hugh Grover stepped down as chief executive of the SPA after being off ill since May this year.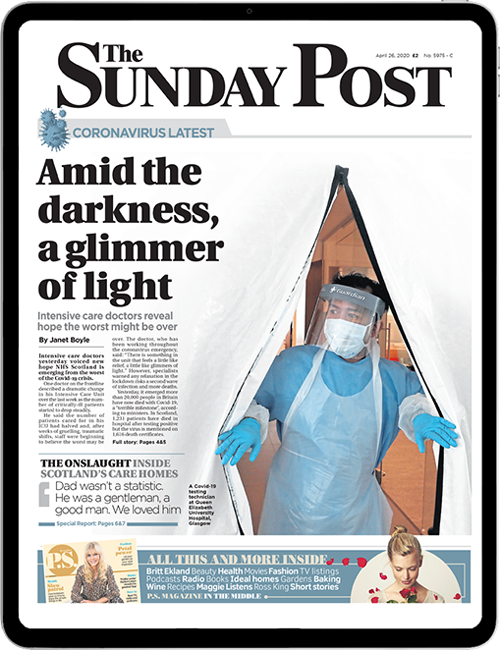 Enjoy the convenience of having The Sunday Post delivered as a digital ePaper straight to your smartphone, tablet or computer.
Subscribe for only £5.49 a month and enjoy all the benefits of the printed paper as a digital replica.
Subscribe