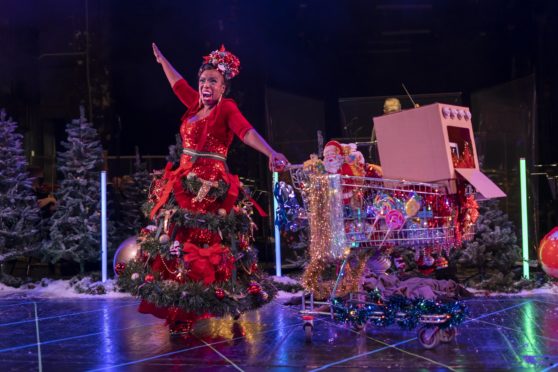 Scottish Opera hopes to give audiences a reminder of what's waiting for them when a safe return can be made to theatres with an online performance of Hansel and Gretel.
The show, a reimagining of the original Humperdinck opera, aims to provide some charm and sparkle to a bleak winter night when it is broadcast on February 10.
Sung in English, it tells the classic story of two children and their journey from an impoverished home into the mystery and danger of the woods.
It has been brought to life by director Daisy Evans, who was delighted to be able to get back to work amid uncertain times for the industry.
She said: "It's amazing to create anything under these circumstances, so I'm very excited. To employ the efforts of Scottish Opera and our singers is a really amazing thing in these times with so many people out of work.
"The cast were a real joy to work with. I think everyone was just so keen to get back to what we're doing, they all threw everything into it. It was very emotional."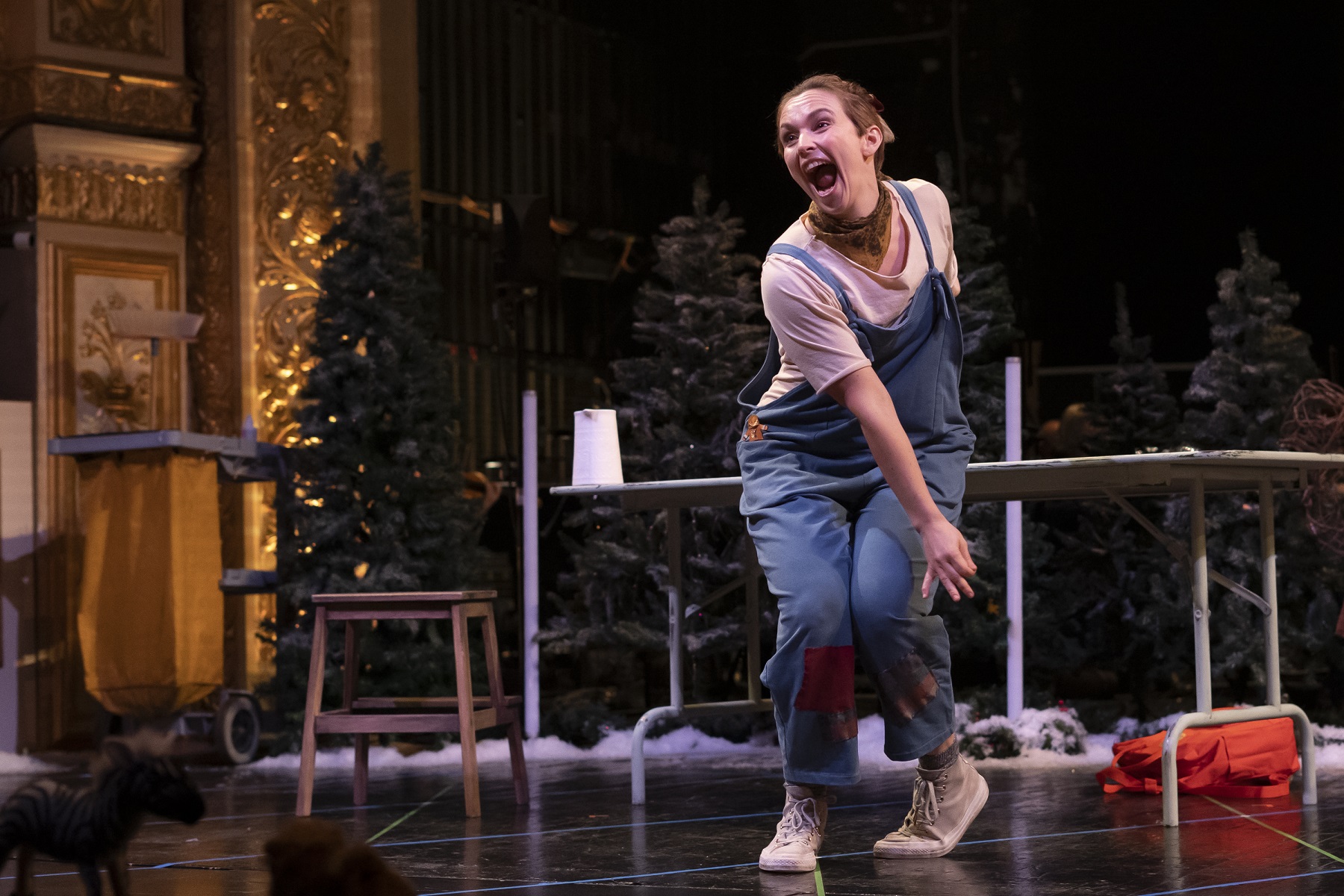 Putting together the show was quite the task, with everyone involved having to abide by strict Covid restrictions.
Daisy said: "It was very difficult because no-one could share props and we weren't allowed to be close to each other.
"We had to make sure it all made sense without an in-person audience and also not allow singers to get close to each other on such a narrow strip of stage.
"It was quite difficult, but after you get through those hurdles you don't notice after a while. I hope that will come across for the people at home."
Hansel and Gretel is traditionally associated with Christmas, with Daisy's new production celebrating the opera's joy and hope.
These are themes that are just as powerful and relevant whatever the season, and especially in the times we're living in.
"There's a wider idea running through the show of hope that we will get back to live performance," Daisy explained.
"With Hansel and Gretel, the thing they want most is to be able to perform their story.
"I didn't want to ignore the elephant in the room that there's no audience, but convey to those sitting at home that we're longing for them to be able to be with us and that we're doing the best we can in these times. It's very important that we try hard to get back to where we want to be."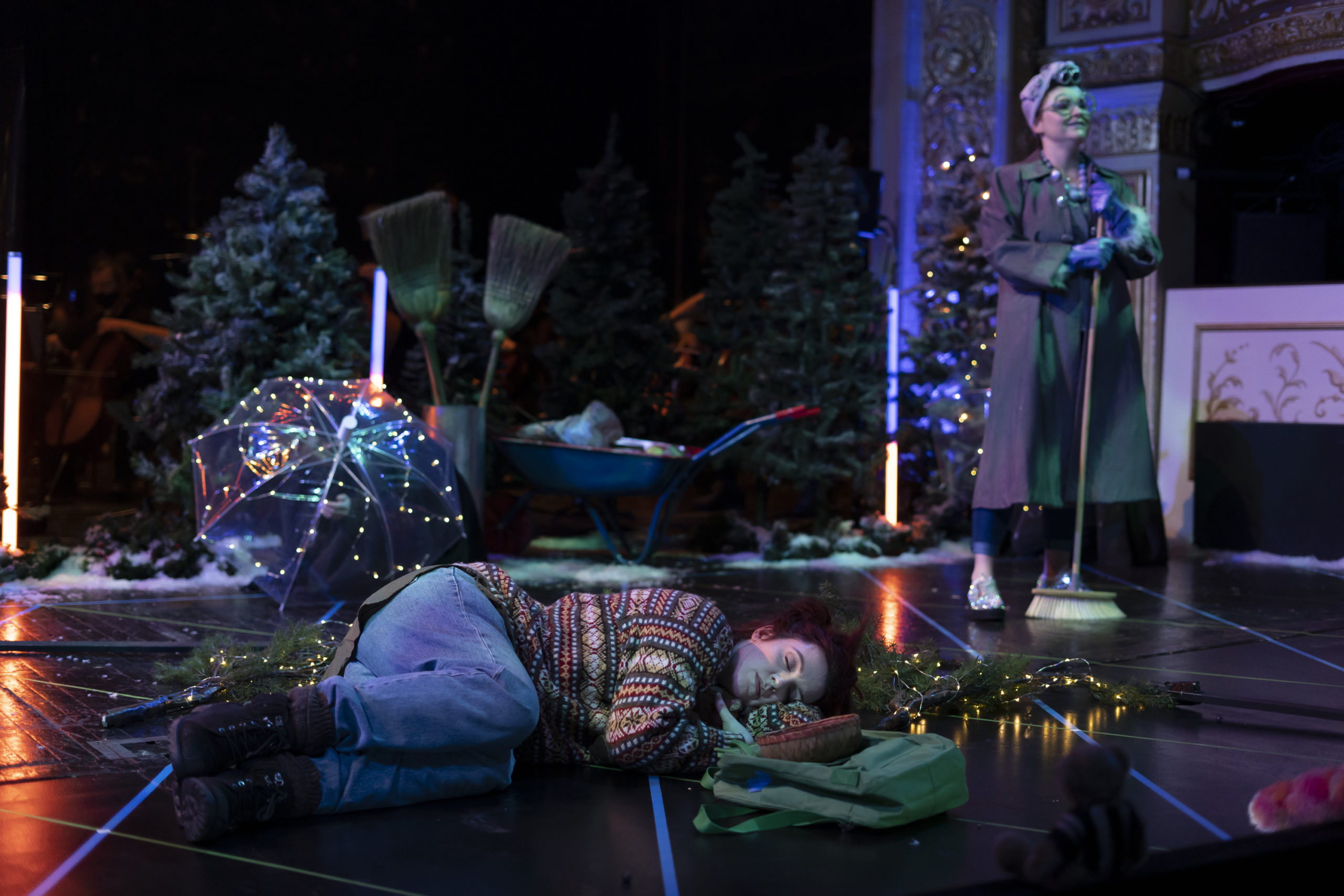 Daisy is missing live performances, and hopes that the online versions can be the next best thing.
The upcoming show aims to serve as a reminder of the magic of the theatre, and a taster of what to expect when audiences can once again witness it in person.
"Nobody wants to tune into this and feel sad that they're not in the theatre," Daisy said. "I wanted people to tune in and really be moved by this amazing music, see these performers doing what they do best, and just have a really joyful experience of the piece.
"The music is just so beautiful and moving. For us in the room, just hearing the overture the first time round we were shocked by how powerful it was."
Daisy hopes that people will join her in making an occasion of it, even if tuning in from home is not quite the same as experiencing it live in the theatre.
She said: "There is an interval so I'll be zooming with my family then, as if we're in the theatre bar. It should be great fun for all the family hopefully."
The performance will be available to watch via Scottish Opera's website, and there is also an Audio Description version.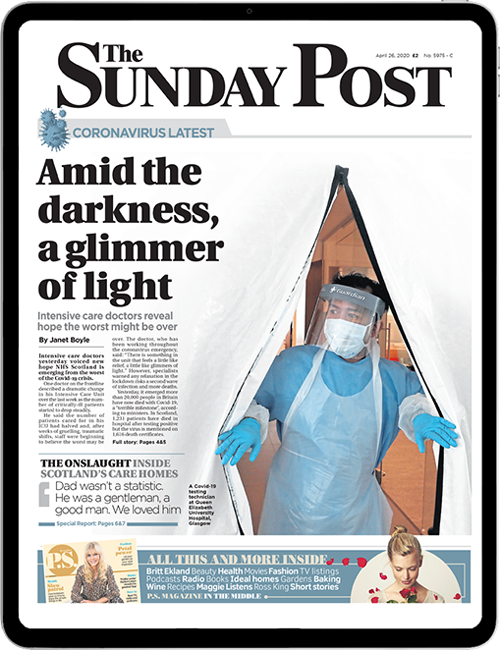 Enjoy the convenience of having The Sunday Post delivered as a digital ePaper straight to your smartphone, tablet or computer.
Subscribe for only £5.49 a month and enjoy all the benefits of the printed paper as a digital replica.
Subscribe