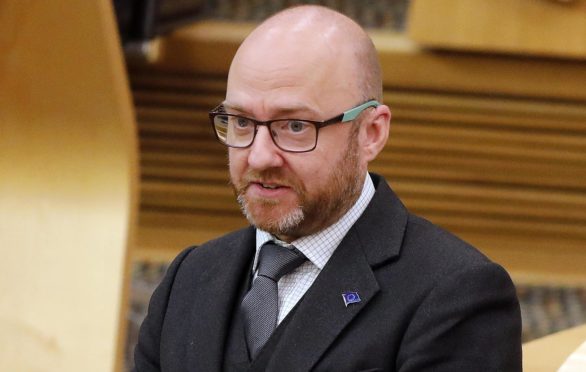 Scottish Greens co-leader Patrick Harvie has called on the UK Government to extend its job retention scheme to support hospitality workers.
The Glasgow MSP made the call ahead of launching a new campaign to assist workers in the sector as Scotland enters the next phase of lockdown easing.
While some businesses will be able to reopen, pubs and restaurants will remain closed for the time being.
There remains uncertainty over the future of many jobs in the sector, with Scotland's unemployment rate already the highest of the UK nations.
Mr Harvie said: "In recent weeks, we've seen hundreds of hospitality job losses announced in Glasgow. Many thousands more could go before the current October cliff-edge for UK Government support.
"That's why my Build Back Better for Hospitality Workers campaign is urging the UK Government to extend its job retention scheme before any more jobs are lost, as well as putting workers at the heart of the sector's recovery.
"I understand why the Scottish Government is taking a cautious approach on businesses reopening, but hospitality workers are overwhelmingly young people already carrying the burden of low pay, insecure work and precarious housing. Their income security needs to be part of the recovery plan."
The campaign launch also coincides with a live online event with Mr Harvie and Unite Hospitality and local hospitality workers from Glasgow.
Pubs with beer gardens were among the businesses that had been expected to be allowed to open in phase two.
Many restaurants and bars have also made alterations indoors to facilitate social distancing.
However, Nicola Sturgeon said that reopening without understanding the potential risks would be "reckless and irresponsible".
The First Minister highlighted "very strong emerging evidence" that pubs and restaurants could be sites of coronavirus "super spreading".
She said she has asked her scientific advisory group to carry out more research about how and when they can be safely reopened.
"When there are these risks, it would be reckless and irresponsible of me not to understand them better before taking decisions to reopen pubs," she said.
There is no date set for when outdoor hospitality areas can reopen, Ms Sturgeon said, despite the move having been "envisaged" as part of phase two of lifting lockdown in Scotland.
In a statement to the Scottish Parliament, Ms Sturgeon explained she hopes to have further evidence by July 2, when she will make a decision about whether pubs can open beer gardens "or if further mitigations are required ahead of phase three".
She added: "I appreciate this will be hard for the hospitality industry.
"I want to give an assurance to businesses in that sector that we will continue to support preparations for reopening, for example, by encouraging local authorities to facilitate the use of open outdoor spaces which pubs and restaurants can use for additional space."
Asked by Tory MSP Graham Simpson why outdoor markets were safe to open but beer gardens are not, Ms Sturgeon said: "There is a lot of emerging evidence that particular locations including pubs – indoors or outdoors – could have a higher risk of transmission.
"Gyms, places where that is congregational or communal singing fall into the same category and in short — and I'm not expressing this in the way an expert would do — it's where your pattern of breathing might be change.
"So if you're shouting to be heard over music, or if you are singing, then you're more likely to inhale and have the virus transmitted."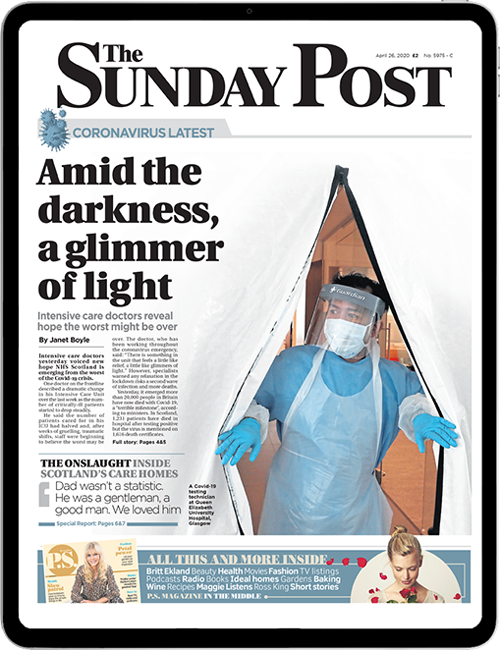 Enjoy the convenience of having The Sunday Post delivered as a digital ePaper straight to your smartphone, tablet or computer.
Subscribe for only £5.49 a month and enjoy all the benefits of the printed paper as a digital replica.
Subscribe