A NEW campaign to help parents keep their kids busy, happy and healthy has been launched by the Scottish Government.
Parent Club aims to help parents and carers of primary school aged children with 'small wins' to make their day go smoothly and improve their child's learning and diet.
The campaign recognises that while parents do a brilliant job, there can be challenges throughout daily life, from getting the kids out of the door for school, trying to make a meal to getting the kids settled for bed.
They've launched a list of top tips to fit into everyday life aimed at making the day a little easier…
At home
Kids read a bedtime story to you to calm them down for bed
You get the kids to draw a poster of their favourite book or film to unstick them from their screens
Encourage playing board games together – particularly those using dice, to practice counting – to battle boredom during the weekend
Count the dishes – get them to set the table and count as they go if tummies are grumbling
Making a meal together
Research and read a healthy recipe online to avoid sulks pre-dinner time
Get the kids to write down what they need in a notebook together to keep them occupied before heading out for the shopping
Shop for the weekly shop / ingredients online together if rainy days are causing cabin fever
Prepare and count out what you need to make the meal to stop the evening meal turning into a big deal
Measure the ingredients out together if you get the dinnertime dread
Name the different foods and their colours as you make the meal if getting them to eat veg is a bit of a stress
Eat the meal together
Out and about
Plan a journey together to help get out of the house quicker – calculating how long the journey will take you
Heading to the shops / park – count the red cars, buses and / or lorries on the way to keep them calm when out and about. Take a notepad along to write down the numbers
At the park – how many dogs or trees can you see? Tally them up on a notepad as you go
Treasure hunt – if you're in the garden or park see what you can find; sticks, acorns and pebbles and count out how many you have collected to keep them occupied when out and about
Guess the number game – think of a number between 0-30 and you and your child take turns to guess to keep them happy when on a car journey…give clues by saying higher or lower
Sing counting songs like 10 green bottles or 5 currant buns to help your child count backwards to avoid the big shop turning into a big sulk
To join the club and get more tried and tested tips and ideas to make their day easier with the kids, parents can visit parentclub.scot.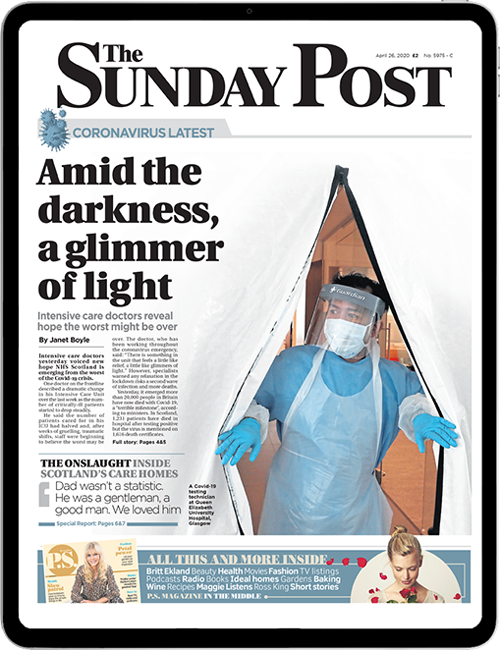 Enjoy the convenience of having The Sunday Post delivered as a digital ePaper straight to your smartphone, tablet or computer.
Subscribe for only £5.49 a month and enjoy all the benefits of the printed paper as a digital replica.
Subscribe