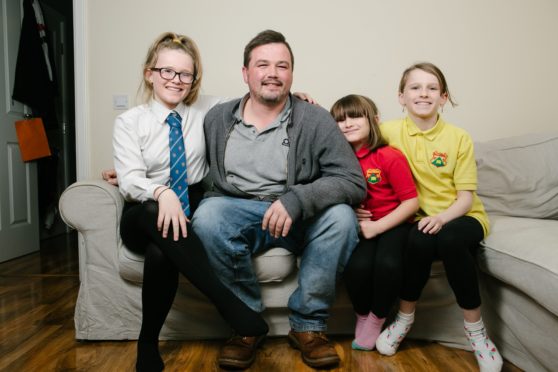 Low-paid NHS workers fear losing two thirds of the Scottish Government's promised bonus in a benefits clawback.
Richard Neville, a part-time care worker who gets top-up benefits, says his Christmas bonus will leave him just £100 better off – after most of the money is docked from his next Universal Credit payment.
Father-of-three Richard, a single parent from Paisley, works part-time in order to manage child care, and will receive around £300 of the full £500 bonus.
However, he has calculated under Universal Credit rules, and after paying £32 National Insurance, that around £168 will then be deducted from the following month's benefit payment, leaving him with just £100.
Richard, who cares for elderly people in their homes, said: "I think it is unfair that a £500 headline bonus was whittled down to £100. It seems to have been planned on the back of an envelope and those with the lowest salaries will lose the most.
"It is certainly not much of a treat to the children. It has to be kept in the bank to subsidise the shortfall in next month's income."
"My working week is based around looking after my children and thankfully my employers understand. However, like other care workers, my wage is very average and we need the support of Universal Credit.
"There has been no consultation or consideration of how the poorest will be impacted."
Scottish Labour leader Richard Leonard voiced concern while Scottish Lib Dem leader Willie Rennie said: "The Scottish Government has clearly not thought through how this bonus would work in practice.
"Many carers will get a lot less than they were initially promised because of reductions to Universal Credit."
---
---
Meanwhile, at the other end of the pay scale, many doctors have voiced concern, saying the bonus is unnecessary for them. Questioned at the Scottish GP conference, Health Secretary Jeane Freeman suggested they could donate the money from the bonus scheme, expected to cost £180 million, to charity.
Dr Iain Morrison, a GP at Dalkeith's Newbattle Medical Practice, said: "I appreciate the effort to recognise healthcare workers and carers during Covid but, personally, I am uncomfortable with the bonus and I have decided to donate mine to local causes.
"I appreciate the efforts to improve staff morale but I do feel that the money would be better given to those in more need."
One consultant said: "As an consultant NHS doctor I earn more than £100,000. We have job security, and more than an adequate income to provide for our families and pay the mortgage. It is inappropriate that the huge sum of £180m has been spent in this way, without consultation, when there are far more people in need in Scotland."
The Department of Work and Pensions confirmed that the bonus is counted as income, so does alter a claimant's Universal Credit.
It said: "Universal Credit flexes as earnings fluctuate to ensure fairness to claimants, but also to taxpayers who fund the system."
Ms Freeman said: "This bonus payment recognises the particular debt we all owe to health and care staff, who have been – and continue to be – on the very front line of this crisis, helping to save lives and to protect us all. It is a straightforward thank you for their hard work and recipients are free to spend it as they wish.
"On Universal Credit, it is clear that the simplest way to ensure there are no issues and that the staff in question also receive their bonus is for the UK Government to allow the payment to be exempt from income tax."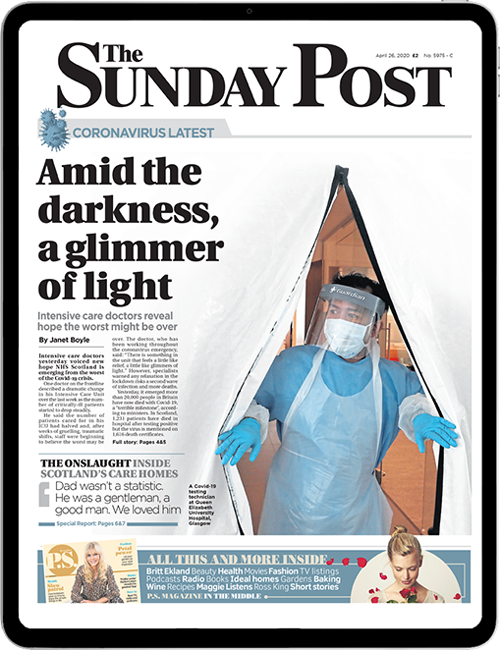 Enjoy the convenience of having The Sunday Post delivered as a digital ePaper straight to your smartphone, tablet or computer.
Subscribe for only £5.49 a month and enjoy all the benefits of the printed paper as a digital replica.
Subscribe