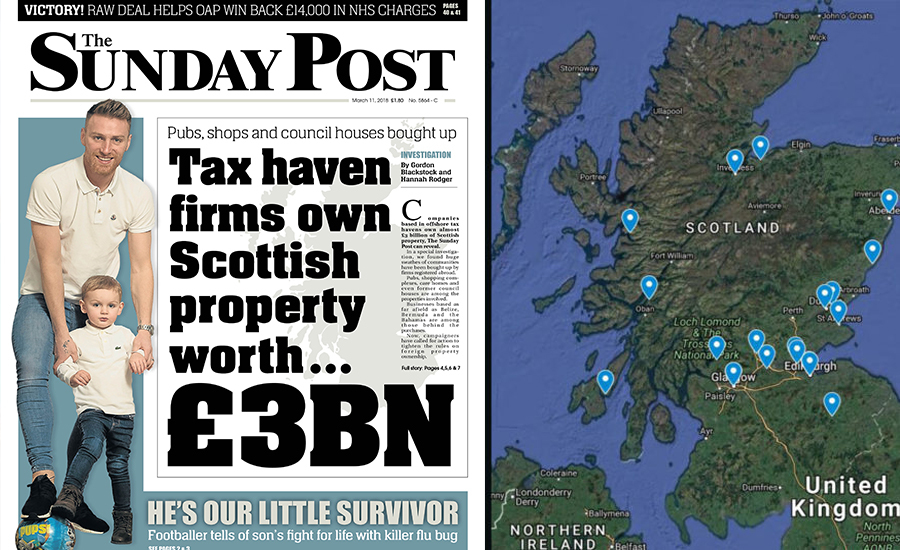 TRYING to find out who owns land in Scotland is to be made easier, SNP ministers have announced.
Earlier this year The Sunday Post revealed how Scottish property and land worth £2.9 billion was being held by companies based in foreign tax havens.
The information from the Registers of Scotland cost £1,560 but the same data was free south of the Border.
The Scottish Government has now said it will create a free public register of people who ultimately make decisions about how land is used and managed.
Revealed: Tax haven firms own Scottish property worth around £3 BILLION
Ministers say it will reveal for the first time the controlling interests of land owned by trusts and overseas companies.
But Green Lothians MSP Andy Wightman urged some caution.
He said: "This new register will be helpful but it will not be definitive as it relies on self-declaration and will be impossible to verify the true owners based in offshore secrecy jurisdictions."
Land Reform Secretary Roseanna Cunningham said: "The proposals in these draft regulations can greatly improve the transparency about who is making decisions about Scotland's land.
"This creates the potential for people and communities to be able to directly engage with those parties, which we believe will lead to better decisions about how Scotland's land is used, ensuring that everyone can benefit from it.
"It's no longer acceptable for the identity of people making decisions about land in Scotland to be obscured."