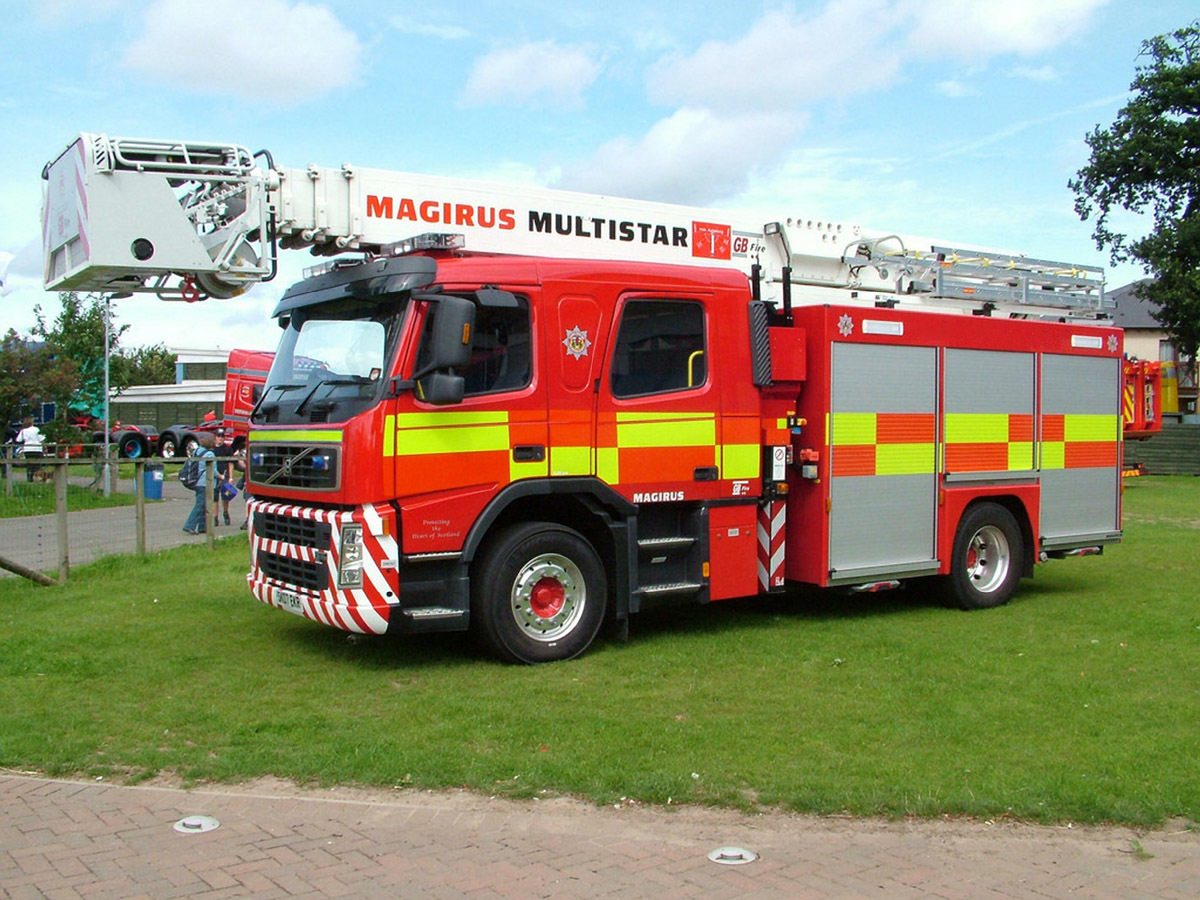 TWO state-of-the-art fire engines bought for nearly £1 million have been sold for just £15,000.
Red-faced fire chiefs have admitted the two appliances, purchased by the now defunct Lothian and Borders Fire and Rescue Service, have been sold off nearly a decade after their disastrous purchase.
The Combined Aerial Rescue Pumps, which cost about £450,000 each, were designed to do the job of a conventional fire engine and a height appliance vehicle in one.
But they lasted just weeks after they were too heavy and were taken off the road after one went "up on two wheels" while going round a corner at just 23mph.
After years gathering dust they have now been secretly sold for a total of £15,000 – to a company that sells second hand fire engines.
Critics last night branded the huge cost to the public purse an embarrassment.
One senior Scottish Fire source was "incredulous" at the sum the engines sold for.
He said: "This entire purchasing strategy has been proven to be foolhardy in the extreme.
"Across Scotland, fortunes were spent on engines unfit for purpose which threatened to topple over, potentially maiming or injuring employees.
"Now we can't even recoup any of the money we spent on them. It simply beggars belief."
Labour MSP Claire Baker is fuming at the development.
She said: "These engines have been a long running embarrassment for the fire service and at a time of financial pressures hardworking staff will be continuing to ask questions about the way in which money was squandered.
"It is right that our Fire and Rescue service has amongst the best equipment available to them but these must have value for money and most importantly they must work."
The 18-tonne Combined Aerial Rescue Pumps – which do 5mpg – were bought in 2007 and were intended to save money and boost rescue capability.
German-built, the trucks add a turntable ladder to a standard fire tender to make a vehicle able to deal with almost any emergency.
But they were taken off the road after a fire service driving instructor had to take
"evasive action" to stop one of the vehicles from rolling over while trying to negotiate a roundabout at less than 23mph.
The Fire Brigade Union had warned against the purchase as long ago as 2005.
A spokeswoman for the Scottish Fire and Rescue Service confirmed the engines had been sold for the bargain basement price.
She said: "The two Combined Aerial Rescue Pumps in question were inherited from a legacy service.
"A review by the Scottish Fire and Rescue Service concluded they were no longer fit for purpose or economically viable – and should be disposed.
"They were sold earlier this month for a combined £15,000 plus VAT – more than double the scrap value – which will now be reinvested back into our front line."