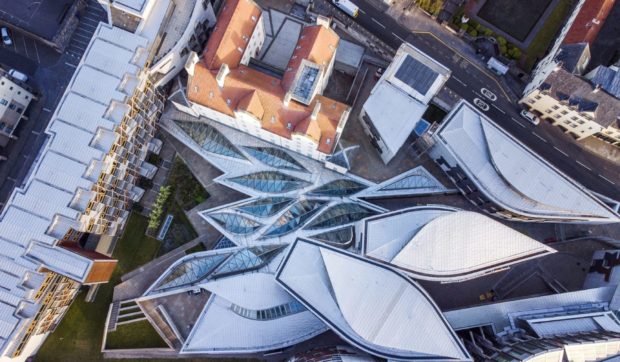 Scotland goes to the polls on Thursday to elect Holyrood's 129 MSPs for the next five years.
Voters will have two votes, one for the 73 MSPs representing constituencies and the other for 56 MSPs representing eight regions of the country.
Parties such as the Scottish Greens and Alex Salmond's Alba Party are only represented on the regional list.
More than a million people, a quarter of the electorate, have registered to vote by post. For people casting their vote in person, polling stations are open on Thursday from 7am to 10pm. Voters must wear face coverings in polling stations.
Traditionally the counting of votes begins after polling stations close but there is no overnight count this year due to Covid restrictions, and the final result is not expected until Saturday.
Counting begins on Friday at 9am and some returning officers expect to complete their counts that day.
But in larger council areas, such as Glasgow, half of the constituency seats will be declared on Friday and the other half, along with the regional list results, on Saturday.
A final result for the country is expected on Saturday evening.
It's been an election campaign like no other, and here the party leaders give their final pitches for your vote this week.
---
Nicola Sturgeon – SNP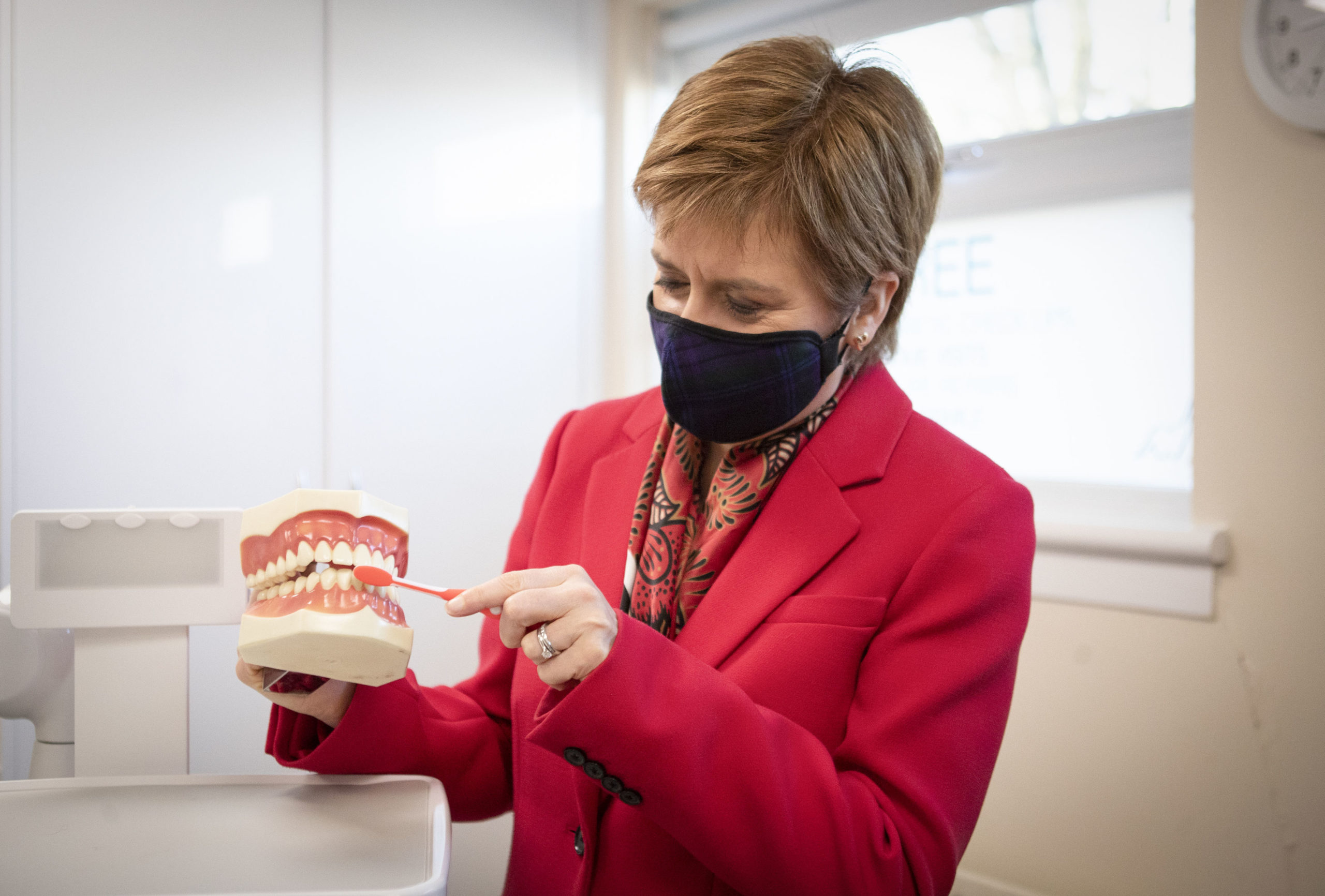 As we have emerged from lockdown, I've been encouraged by the uplifting optimism of the people I've had the good fortune to meet while campaigning over the last few weeks.
This election has been vastly different but the fundamentals remain. The task is to convince Scotland my party is by far the best equipped to lead Scotland through and out of the pandemic and into recovery. I'd go further – these are serious times requiring serious leadership.
I pledge to continue to give my all as First Minister to keep Scotland safe and bring experience and commitment to rebuild a fairer country from the ravages of this crisis.
The only thing the Tories are planning is another wave of austerity – and Labour can do nothing to stop them.
We're ready to hit the ground running with a recovery plan for the first 100 days and beyond if Scotland gives us its support with both votes SNP on Thursday.
---
Anas Sarwar – Labour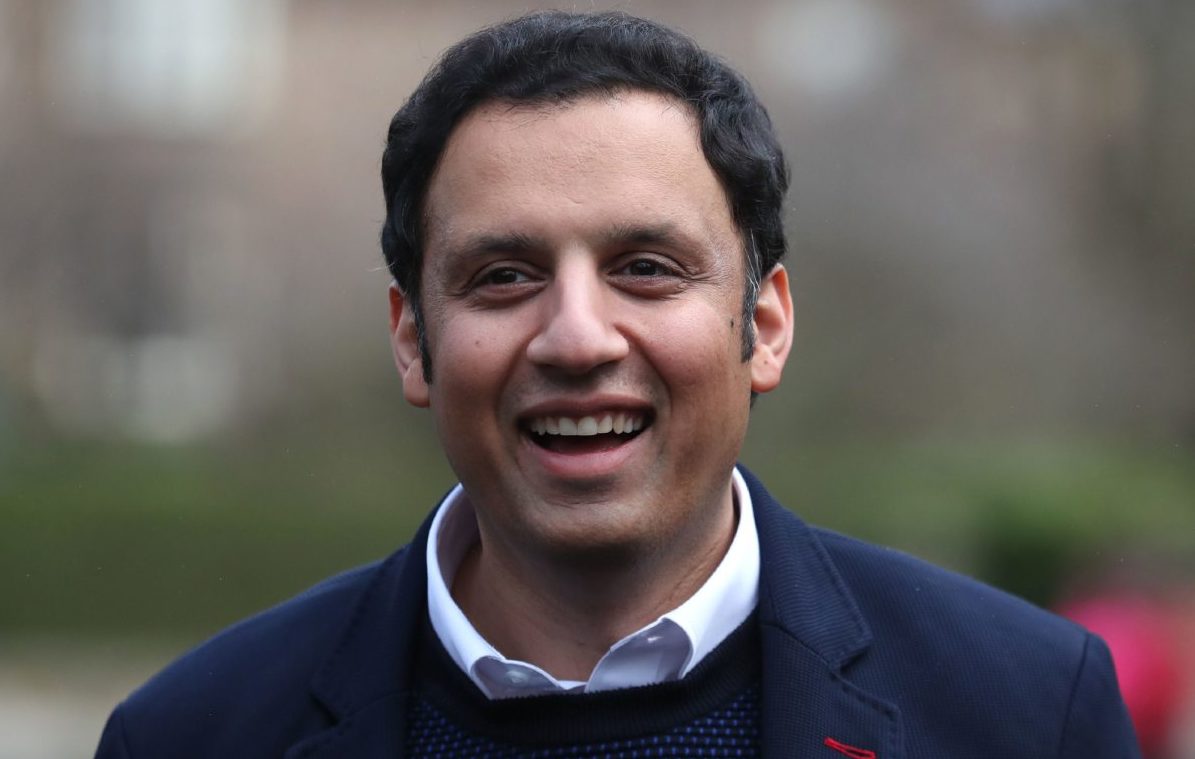 I've enjoyed this campaign and as we enter the final week the momentum is with us.
We're run a campaign focused on the real priorities and think we can pull off some surprises.
If you agree, then you can help us send the message that Scotland deserves better.
Your constituency vote, on the purple ballot paper, is for your local MSP, and your second vote, on the peach ballot paper, is what decides the future of our parliament for the next five years.
Using your second vote for Scottish Labour will ensure we have a parliament which is focused on national recovery.
A vote for Scottish Labour is a vote for a better opposition that will get the
Scottish Government focused on the priorities we all share – investing now to rescue and reshape our economy; a jobs guarantee for every young Scot; and a plan to address the cancer and mental health crises at the heart of our NHS recovery.
---
Patrick Harvie – Greens 
This has been an extraordinary election, not just because so much has been online. The pandemic and how we recover from it has dominated the discussion, and awareness of the climate crisis that threatens our survival has never been higher.
Given these stakes, the lack of ideas from the other parties is striking. Despite most of the world gearing up for a green investment-led recovery, only the Scottish Green manifesto lays out a strategic investment programme that addresses these urgent priorities.
Only the Scottish Greens manifesto proposes taxes on extreme wealth and pandemic windfall profits. Only our manifesto offers meaningful action to make decent housing and public transport affordable for everyone.
Independence is, of course, on the agenda, but this time in the context of rebuilding our economy from a public health crisis in a way that tackles the climate emergency. That's why we need to vote like our future depends on it.
---
Willie Rennie – Lib Dems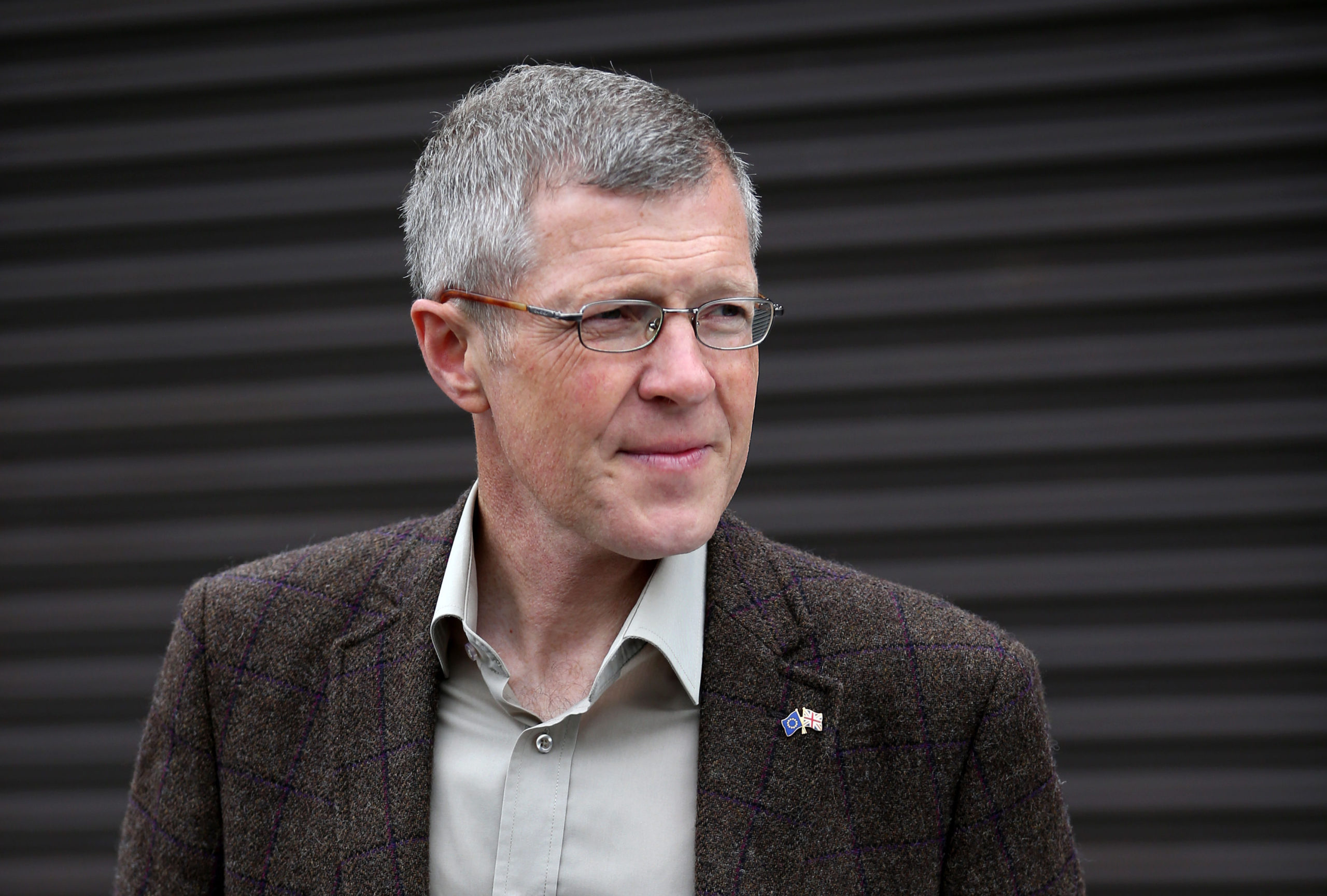 This election campaign I've played shinty, clambered on a giant deckchair and held a badger. Most importantly I've spoken to hundreds of voters.
They have told me how the pandemic has torn through their lives. Thousands of people died or suffered serious illness. Young people lost out on education and opportunities. People waited longer for hospital treatment.
We owe it to them to put recovery first. Other parties will prioritise an indy referendum.
My party will have a needle-sharp focus on the issues that really matter. We will help education bounce back with more in-class support for children and a guaranteed job for every teacher to cut class sizes.
We will tackle the health crisis with more mental health professionals to work in communities, hospitals and schools and new diagnosis and treatment centres to catch up with the backlog.
And we will build up new, green industries of the future.
That's how we put the recovery first.
---
Douglas Ross – Conservative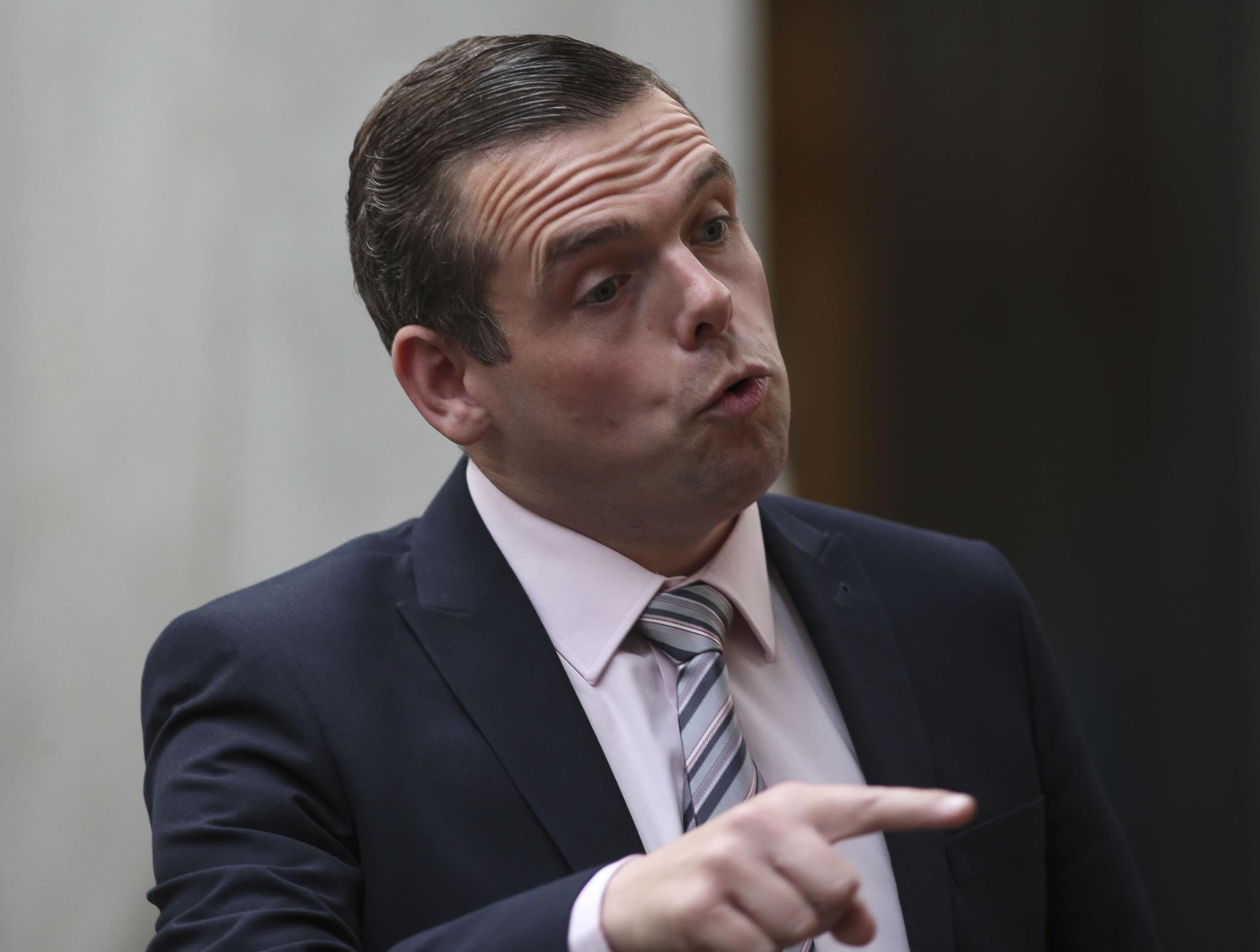 Fought against the backdrop of Covid restrictions, this election ​hasn't involved the public as closely as it normally would.
But my gut instinct is that people realise what's at stake.
They understand this is a fight for the very future of our country. It's a choice between focusing on recovery – or another referendum.
Going into the last week of this election campaign, all the momentum is with the Scottish Conservatives in our efforts to stop an SNP majority, stop their push for Indyref2 and get the focus back on to rebuilding Scotland.
Poll after poll shows that, if pro-UK voters unite, we will stop another referendum and bring the focus back on to protecting jobs, supporting our NHS and improving our schools.
That's what I'm fighting for in this election – delivering a Scottish Parliament that's fully focused on people's top priorities.
Together, we can rebuild Scotland.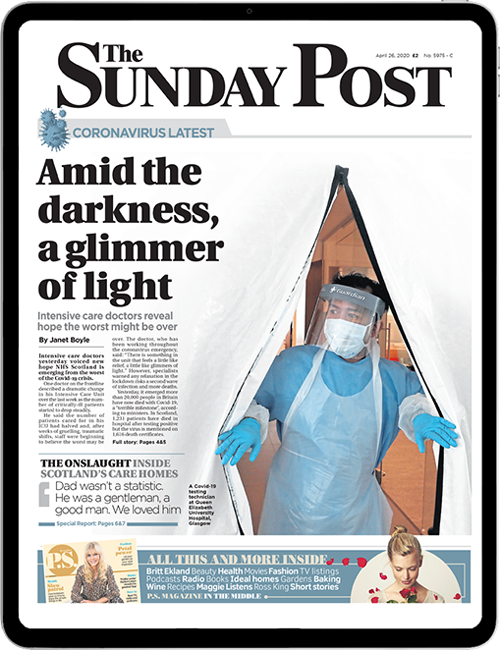 Enjoy the convenience of having The Sunday Post delivered as a digital ePaper straight to your smartphone, tablet or computer.
Subscribe for only £5.49 a month and enjoy all the benefits of the printed paper as a digital replica.
Subscribe