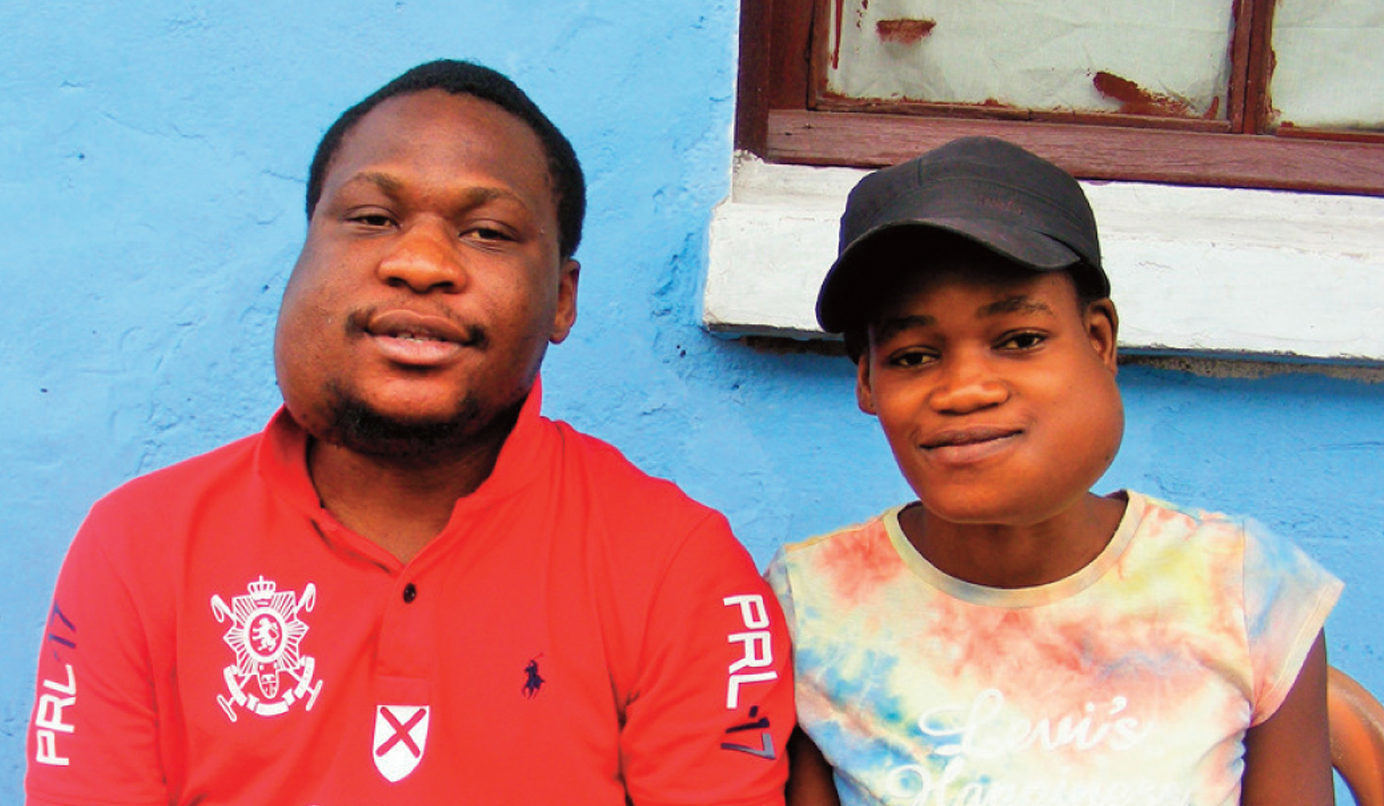 A SCOTTISH doctor has launched a mission to enable two young people from the Democratic Republic of Congo suffering from jaw tumours to undergo life-changing surgery.
Sarah Lemba, 23, was branded a witch and left begging in the streets because of the deformity affecting her jaw and Hugues Lilonga, 27, was shunned at work by colleagues who thought his condition was contagious.
With no surgeons with the skills to help them in the Congo, Dundee-born Dr Keith Thomson, a retired anaesthetist, is fundraising to enable the pair to travel to neighbouring Uganda for treatment – and give them the chance of leading a normal life.
They are due to travel there this week and the operations, which will involve removal of the benign tumour and facial reconstruction, are scheduled to take place at the beginning of September.
Sarah said the condition had a devastating impact on her life, including being bullied at school and having to leave home because her step-mother believed she was a witch and did not want her near other children.
She said: "I have ended up begging in the streets and because of the gross deformity of my jaw, I am open to abuse of all sorts as I struggle to survive.
"I am desperate to lead a normal life without my tumour.
"In the future, when I look normal again, I would like to finish my schooling and eventually study medicine."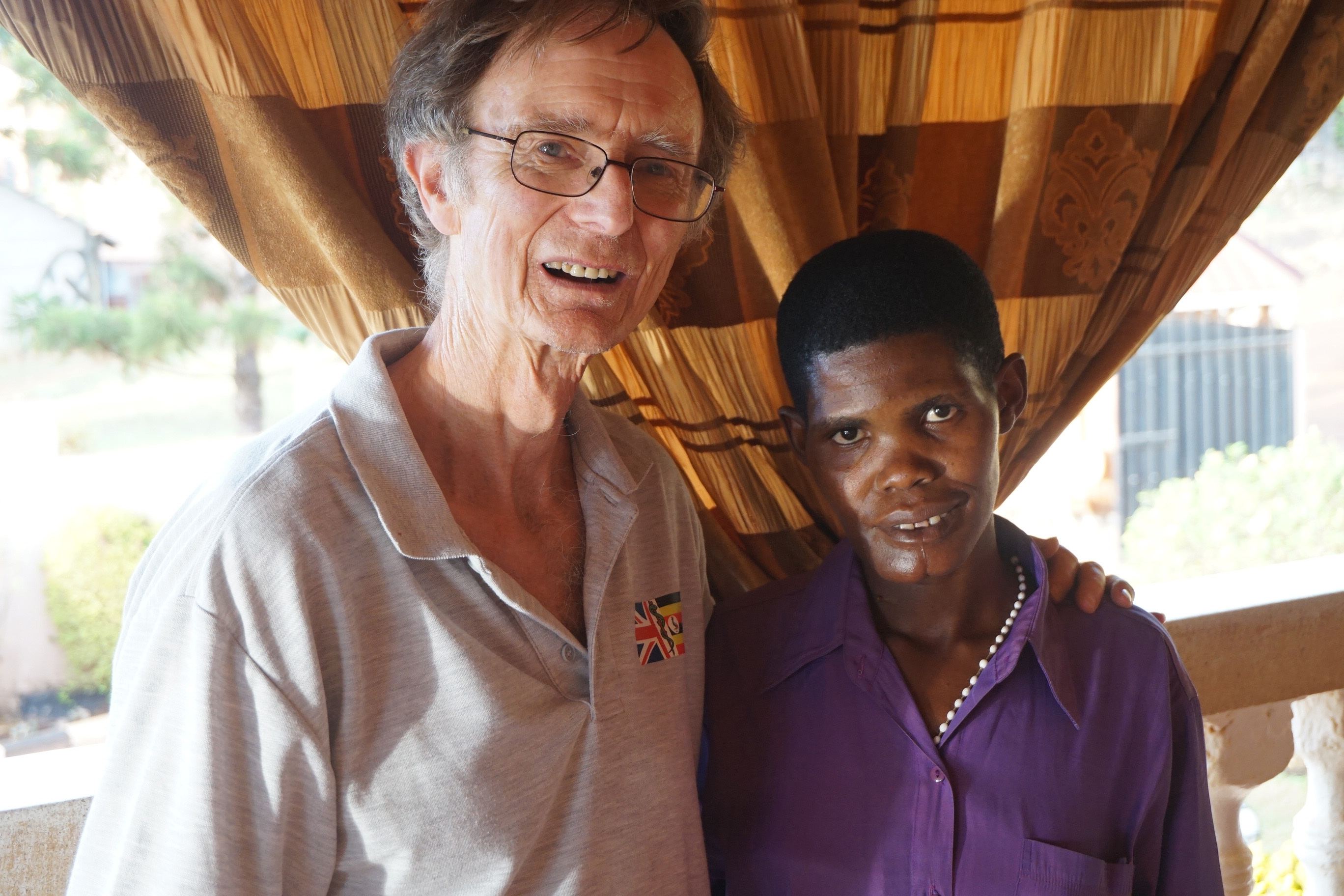 Hugues, who works for an advertising agency, was diagnosed with the same kind of tumour – called an ameloblastoma – in 2016 after waking up one morning with a swollen cheek.
He said: "At work, no one went near me because they feared the malformation of my face was contagious."
It is expected they will have to spend around two to three weeks in hospital following the surgery at Corsu hospital, near Kampala, Uganda's capital city.
The organisers behind the life-changing mission also include UK-based Josee Wilkinson, who runs a charity which aims to improve the lives of people in Congo and Specioza Tusiime, who had an ameloblastoma until Dr Thomson arranged surgery for her at Corsu Hospital.
Dr Thomson, who lives in Berkshire and is a trustee with the hospital ship charity Mercy Ships, said it is expected to cost around £7,000 to give both Sarah and Hugues "a new life".
He said: "There is no surgeon in the Congo that could carry out the surgery they need.
"We have raised around half the money so far for the project."
To donate to the fundraising for surgery for Sarah and Hugues visit: virginmoneygiving.com/SomeoneSpecial/HuguesandSarah.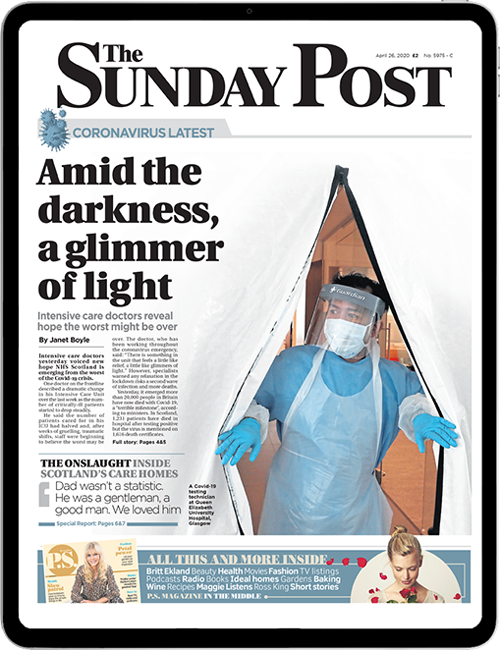 Enjoy the convenience of having The Sunday Post delivered as a digital ePaper straight to your smartphone, tablet or computer.
Subscribe for only £5.49 a month and enjoy all the benefits of the printed paper as a digital replica.
Subscribe