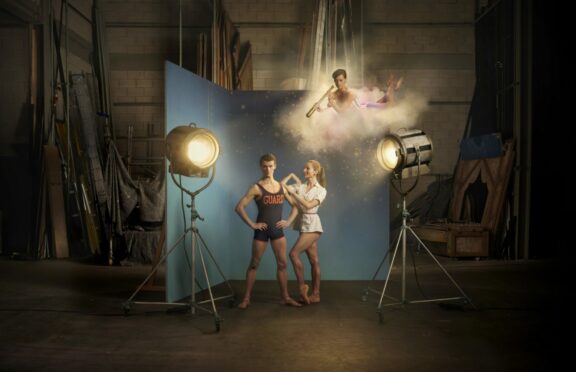 In the 1951 Oscar-winner An American In Paris, Gene Kelly, accompanied by a show-stopping hailfire of tap dance, sang I've Got Rhythm to some, eventually, impressed French youngsters.
Nine years later, this particular American was back in Paris and his influence this time was even more seismic as he revolutionised live dance. Now, Starstruck, a production by Scottish Ballet, aims to celebrate his famous sojourn on the Seine.
In 1960, Paris Opera invited Kelly to their city to create Pas De Dieux, a ballet about meddling Greek gods who visit a French beach and cause lighthearted chaos for the hapless mortals sunning themselves there.
The dancer's pioneering choreography, which mixed American jazz with classic Parisian ballet styles, "blew the dust off the chandeliers" according to one critic, and Kelly would be made Chevalier of the Legion of Honor by the French Government soon after.
Starstruck revives and updates Kelly's ballet, paying loving homage to the legend's talent and style by adopting his boundary-pushing versatility.
Instead of sticking to the original production, Scottish Ballet's artistic director, Christopher Hampson, has worked with designer Lez Brotherston and Gene Kelly's widow, Patricia Ward Kelly, to create a show imbued with Kelly's spirit.
Just as Kelly would have approached a new project, the team has played with the dynamics of the original ballet and given its own artistic spin to it, even adding a playful new storyline in which a choreographer creates his own version of Pas De Dieux.
Ward Kelly said: "Gene would have adored Scottish Ballet because it embodies everything he admired and loved about dance. Chris Hampson is the next generation on from Gene and I see a deep connection between the two.
"My only regret is Gene is not here to work directly with Chris and the dancers; it would have been such a joyful experience for him to work with a company that is so accomplished, and that understands the storytelling of ballet. It was so important for Gene that movement told a story."
Kelly moved to Chicago in the 1930s to be classically trained by accomplished masters of ballet and was even offered a role in the corps de ballet of a touring dance company but turned it down when he realised it would not offer enough money to support his family.
Despite this missed opportunity, ballet remained a passion for Kelly and was the bedrock of his dancing style for the rest of his life.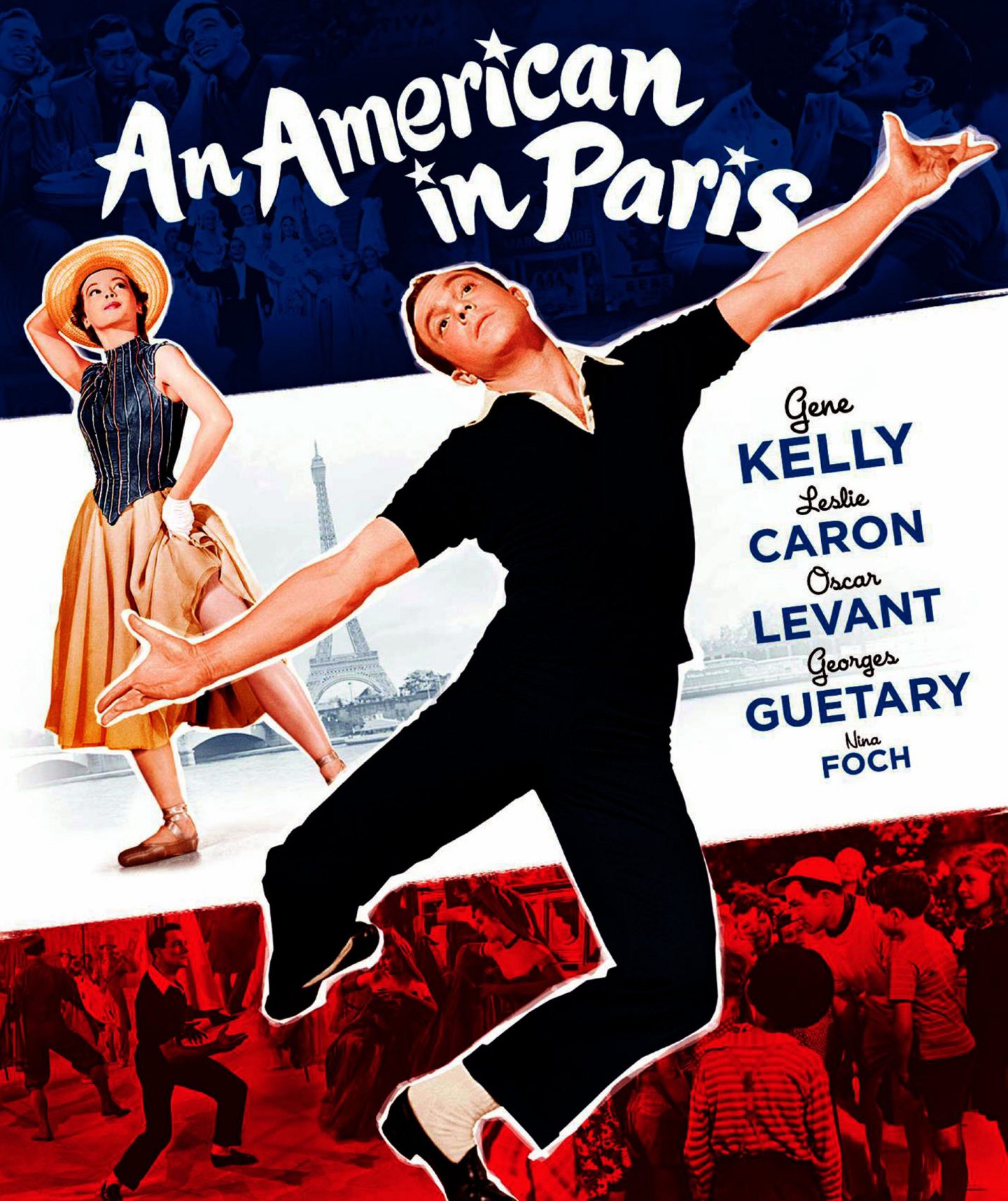 He wanted to break down the highbrow gate-keeping that surrounded classical dance and make it accessible to and enjoyable for the public.
"Gene wanted to make dance accessible and popular – just look at American In Paris or Broadway Melody in Singin' In The Rain," explained Ward Kelly.
"He wanted to take it out of the polished dance floors and white tie and tails and literally bring it into the streets.
"In Pas De Dieux, he brought it to a French beach, and he said that the Paris Opera was not used to having these little costumes and wiggling bodies and wiggling movements, it just hadn't been done there before."
In preparation for Starstruck, Hampson and Ward Kelly worked through Kelly's extensive notes from his time creating Pas De Dieux to understand his creative process.
Hampson said he learned a lot about Kelly during these sessions: "He was just so unafraid of mixing dance styles, and he didn't hold one in higher esteem than another.
"He spoke many languages in his life, and I like to think he spoke many dance languages too. Kelly was a pioneer, and was pushing the idea of showing regular everyday characters dancing on stage and on screen.
"He believed the character informed the dance style. He laid a path for others to celebrate different cultures and styles. I'm sort of an additional choreographer on Starstruck because it really is all Gene Kelly's work.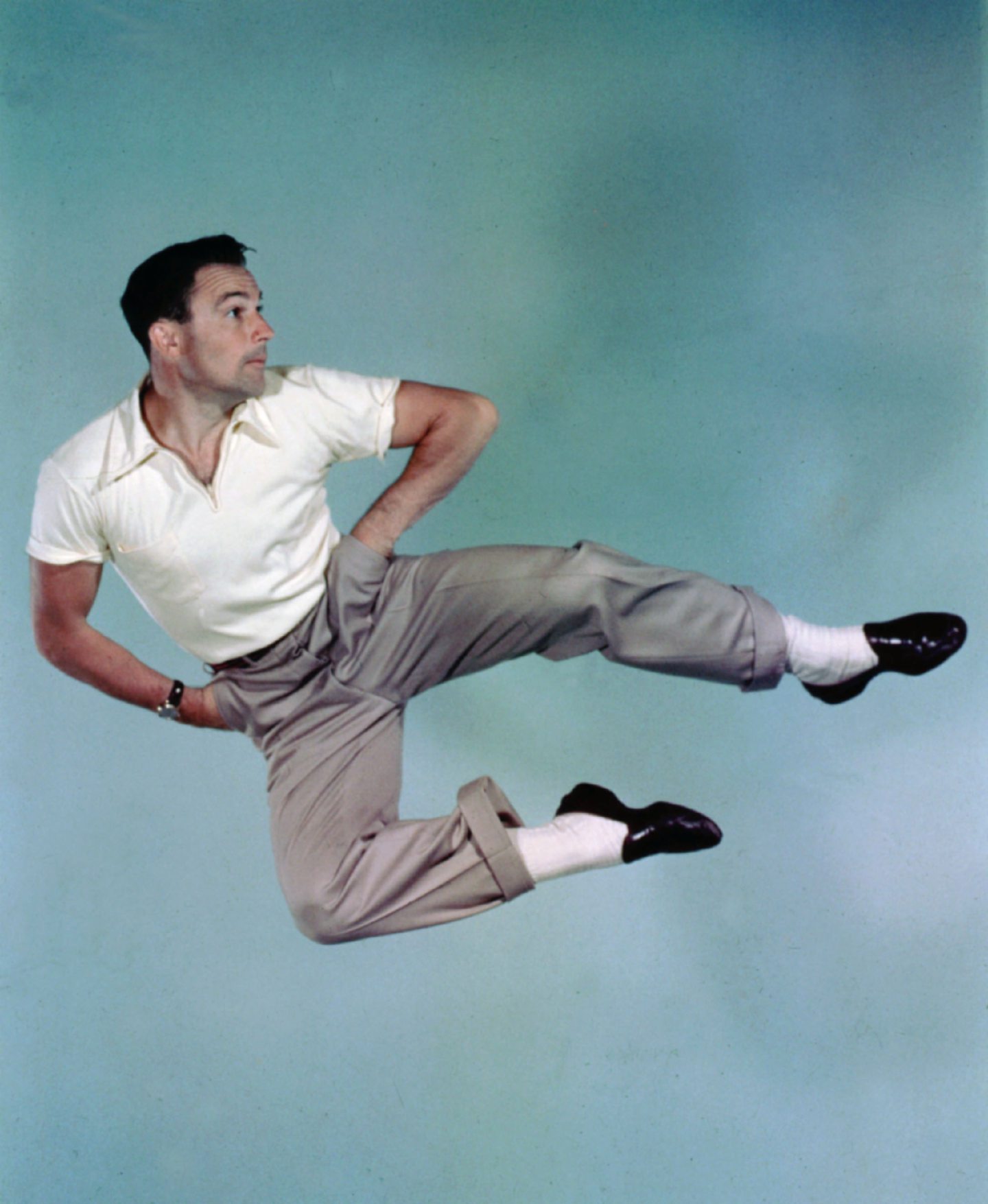 "What I've done is just to frame his ballet with the new story of the choreographer as an introduction to show what creativity is. The show is his original ballet with an additional prologue that sets the scene and pays homage to all creatives and all creative people."
Starstruck was originally slated for Scottish Ballet's 2023/24 season, but Hampson decided to pull it forward, knowing he needed a show that was overflowing with joie de vivre to kick off the company's first live performances in over 18 months.
"I felt that our return to the stage should be one that celebrates our art form and celebrates what it's like for an audience to watch a live performance and for our dancers to perform for that audience. It is the perfect vehicle for that, it is just so much fun," said Hampson.
Ward Kelly added: "It's joyful, it's fun, it's sexy, it's hot, it's just alive and I think people will respond to that, especially after coming out of the dark period of the pandemic.
"Audiences are yearning for that joy and release and fun."
---
Sophie Martin
Inspiring glamour and skill of Bessy the Great
In 1960, the lead female role in Pas De Dieux was performed by legendary French ballerina Claude Bessy, who had worked with Gene Kelly on his 1956 film Invitation To Dance.
She encouraged Kelly to make the journey across the Atlantic and he created the role of Aphrodite in Pas De Dieux for her.
By the time Scottish Ballet principal dancer Sophie Martin trained in Paris, Bessy had long since hung up her pointe shoes, but her influence still loomed large over young ballerinas like Martin.
"She was the director of the Paris Opera Ballet School and by that time had retired from dancing and worked from her office, occasionally shouting at students!" said Sophie.
"She was a very glamorous dancer, and it's important to think about that when I am portraying the character she played in Pas De Dieux. She showed that technique has to be there, but you shouldn't just try to show technique, it has to look natural and effortless. Glamorous and effortless are what the rules have to be."
Martin and her fellow dancers have worked hard to blend jazz and ballet dance styles, and Martin says keeping the audience's experience in mind helps her perfect her performance.
"It is very important that we remember we need to get the energy right, otherwise there is no point in doing jazz," she said. "It's great for the audience who get to see two different dance styles. I had never really done jazz or trained in it, so even for us as dancers it's great to be able to touch on new styles.
"That's what I like about Scottish Ballet, we don't just do ballet and next year we might do something completely different.
"This show is definitely going to be joyful, the audience are really going to enjoy it."
---
Christopher Harrison
I remember Singin' In The Rain. On the sofa
He may be one of Scotland's most successful and respected dancers but even Christopher Harrison was daunted at being asked to dance in the footsteps of Gene Kelly – or at least the screen legend's tricky choreography from Pas
De Dieux.
"The last thing you want to do is look like a ballet dancer who is trying to do jazz. It can look quite naff!" he said. "The challenge is trying to stay grounded and trying to get all the little niche styles of jazz into it. It's been a huge challenge, but I think we're there."
Harrison plays the lead role of The Choreographer in Starstruck, and while Kelly's looser jazz style was very different from classic ballet, Harrison has been enjoying dancing to a different drum.
He explained: "It's the best of both worlds. It's a great challenge for the dancers because it's a way to express yourself using both techniques, and it has been a lot of fun because the techniques of ballet and jazz are so different from each other.
"It's going to be quite an experience trying to nail both techniques. It's going to be brilliant."
Harrison has been a fan of Kelly's work ever since he was a child, and remembers a time when trying to copy one of the Hollywood legend's moves got him into a bit of trouble with his mum.
He said: "I was watching Singin' In The Rain with my mum, it was before I started dancing and I was very young. Gene Kelly, Donald O'Connor and Debbie Reynolds sing Good Morning and at the end of the number jump on a couch and push it over.
"As soon as my mum left the room I tried to jump up on the couch and push it over, and she obviously heard this crash and wallop and came running in. I got a proper telling off!"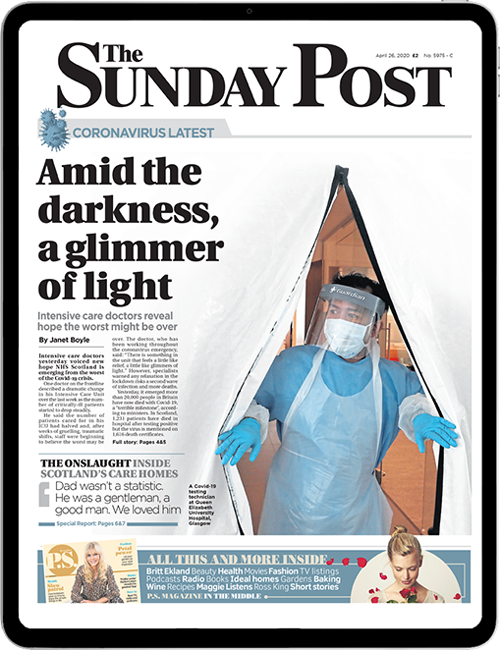 Enjoy the convenience of having The Sunday Post delivered as a digital ePaper straight to your smartphone, tablet or computer.
Subscribe for only £5.49 a month and enjoy all the benefits of the printed paper as a digital replica.
Subscribe