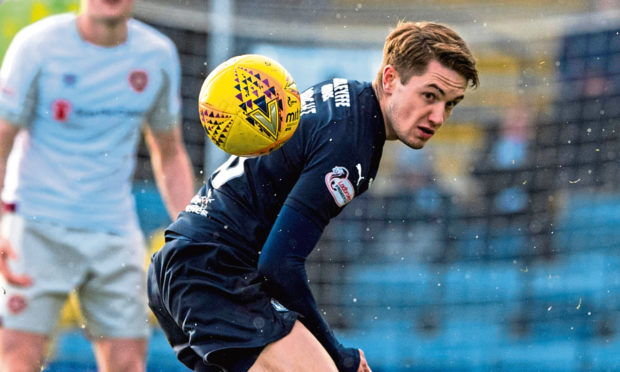 Pressure to succeed in the Premiership is one thing.
Pressure to survive in it is another entirely.
For Scott Wright, reared on the fringes at Aberdeen amidst the expectation of top-end finishes, the Dundee loan experience has been an alien one.
Turns out fighting relegation on the frontline is far more fraught than trying to break into a successful Dons side.
It also turns out that the effort it demands is something you can feel after every game, in every aching muscle and every creaking joint.
Other 21-year-olds might crumble, but Wright is thriving at Dens.
For the first time in his career he's starting week-in, week-out.
More importantly, he's making a difference.
Now, against Celtic today, he's determined to keep doing the business for both Dundee and his chances of making the breakthrough at Aberdeen next season.
"It's funny. I was saying that I'd never started two games in a row at Aberdeen to either my dad or my girlfriend the other night," said Wright.
"Suddenly, I've got six on the bounce and you get into that mindset of needing to be totally ready for the next game.
"It's one thing preparing for a game thinking you'll be involved, more than likely from the bench.
"But playing from the start it's ideal. That's what you want to be doing.
"I've enjoyed that shift in my thinking. I've loved it so far, and it's something I want to be continuing to do.
"You have to prepare yourself to go for longer, especially a player like myself.
"You need a physical fitness. But there's a mental fitness, too.
"If it's the 90th minute and we're 1-0 up, you might be tired, but you need to make sure you track your man, things like that.
"But it's a good tired. I'm loving going back to the flat tired, feeling like I've been in a game.
"I want to go back and feel like I've taken part, whether that's a goal, an assist, or even if I've just ran my heart out for the team."
The latter is going to be required from each of Dundee's players against the Hoops.
But given their position in the league, there can be no let-up until the end of the season.
Fortunately, Wright reckons dealing with those expectations can make him stronger.
The Dons loanee said: "There's an expectancy at Aberdeen to finish second or third in the league, get to semi-finals and get to finals.
"Here, it's a different pressure – it's a pressure to stay in the league – and that can be a bigger pressure.
"The position we find ourselves in just now, every game is a big game, and that's going to come with pressure.
"But it's something that I'm thoroughly enjoying and I think it's going to be brilliant for my football education when I go back to Aberdeen, having played with that kind of pressure."
Wright watched his Dons team-mates deal admirably with the intensity of Tuesday night's Scottish Cup replay win over Rangers.
Now, having featured in an earlier round, he is desperate to see his parent club shock Celtic in the semis.
"I actually managed to see a bit of the game at Ibrox," he said.
"I texted the boys saying congratulations. They played really well and it's brilliant for the club to get to another semi-final.
"I've done my bit too, playing against Stenhousemuir! I'll be trying to get a medal at the Final if they make it!"
Making it at Aberdeen remains Wright's longer-term ambition.
However, he knows the best way for him to achieve his goal is to help haul Dundee out of trouble.
"Going back is the plan, but football's a funny game sometimes with how it plays out," he pondered.
"All I can do is work hard at Dundee and see where that takes me.
"It will feel better going back if I can help Dundee get to safety.
"I'm not even really thinking about going back to Aberdeen at the minute. My main goal is to play games and keep Dundee up.
"Hopefully, from playing games, that will help keep Dundee up."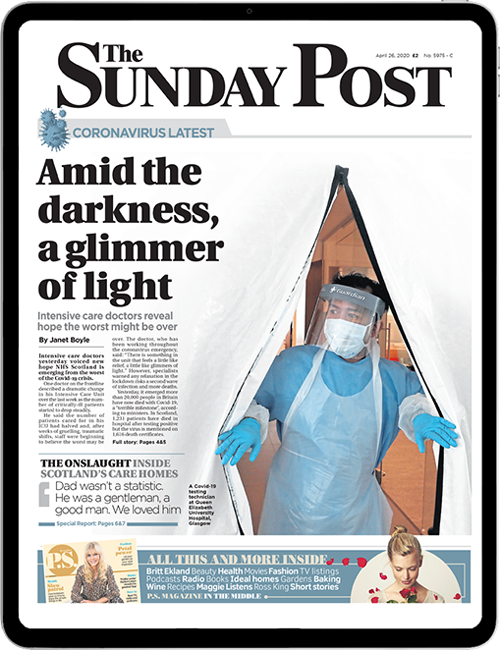 Enjoy the convenience of having The Sunday Post delivered as a digital ePaper straight to your smartphone, tablet or computer.
Subscribe for only £5.49 a month and enjoy all the benefits of the printed paper as a digital replica.
Subscribe