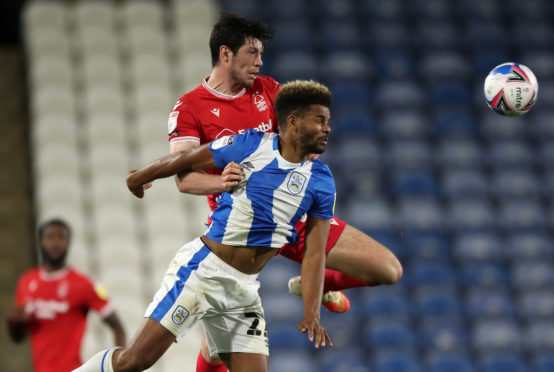 Zander Diamond has been up close and personal with more than his share of footballing icons.
Over the course of a 15-year playing career, the former Aberdeen defender variously had to mark Sergio Aguero, Zlatan Ibrahimovic and Diego Forlan.
He also had experience of playing against Wayne Rooney and the current Rangers manager, Steven Gerrard.
It is significant then, that he tips Scott McKenna's £3-million switch to Nottingham Forest from Pittodrie as one that could propel the Scotland international to the very top.
Continue the way he is progressing, and Diamond says he could even see his Dons' success mirroring the meteoric rise of Manchester United's £80m man, Harry Maguire.
"I am not making a direct comparison between the two because I would not want to put that pressure on Scott," he said.
"What I do feel, however, is there are similarities in the pair's careers.
"Both played at the top level an early age – McKenna captained Scotland against Mexico in the Azteca Stadium aged just 21 – but dropped down from the top flight to continue learning their trade.
"Scott had already made his Dons debut before he went out on loans to Alloa and Ayr United.
"Harry played League One with Sheffield United, and then went up to the Premier League with Hull City.
"What people forget, though, is that he got his £12m move to Leicester City off the back of a great run in the Championship while on loan at Wigan.
"And, of course, it was through doing so well at the King Power Stadium that he got his transfer to Manchester United for mega money."
Even with the potential to rise to £6m with add-ons, McKenna's fee is small beer by comparison.
Yet it emerged during the week that Aberdeen actually rejected a £7m bid for him from Aston Villa as well, along with an offer of approaching £4m from Celtic two seasons ago.
Diamond, who left Pittodrie for England in 2011 – moving initially to Oldham but enjoying most success with Northampton Town – knows what it is like to be in that kind of spotlight.
Having become an Aberdeen regular aged just 18, he himself was touted for moves to both Hearts and the Hoops in the early days of his career.
"It can be tough to be in these situations, and I think Aberdeen and Scott have done brilliantly well to keep working away and not let the transfer stuff get in the way of the football," said Diamond.
"Scott did ask to get away after the offers were knocked back. But he never threw the toys out of the pram, or tried to engineer himself a move.
"Instead, he just got on with his job and Derek McInnes, who I believe to be a fantastic manager, treated him the same as any of his other players.
"Listen, I am sure he will have said to Scott that if he kept his standards up, then his opportunity to move would come. Now that is exactly what has happened."
While Forest have had their defensive issues of late, Diamond is bullish on his successor's prospects of helping sort things out.
"Scott is a player I know all about and I'm convinced he will do really well in England," he said
"You look at him, and he has all the attributes to succeed.
"He has the height, the physique, the defensive awareness of the game plus he has loads of experience.
"At just 23 years old, he has 18 caps for his country and over 100 appearances for one of Scotland's biggest clubs.
"Most importantly – and here I see another similarity with Harry Maguire, – he has a brilliant attitude to the game.
"Scott is someone who is always looking to improve and become a better player. Moving to England, with the challenges the Championship will present, will give him that chance.
"If he learns the lessons, I really believe the sky is the limit for him."
From a selfish perspective, Diamond, now 35, is delighted because it will be another great example to use in his coaching sessions with Queen's Park's Under-16s.
"Now that I have retired from playing, coaching is my focus," said the man from Alexandria.
"I gave it my all when I was out there on the pitch, and I am definitely going to do the same in this role.
"It is really enjoyable. You see all the same personalities you did when you were playing, the ones who want to learn everything they can about the game and are always questioning you and pushing themselves.
"Then there are the other ones who have the ability and maybe the ambition too, but not the right attitude.
"That's where you strive to get your message over because I know for a fact you need all three to have a chance of making it as a professional footballer.
"I was told it when I was 10 years old what was required, and it always stuck with me. I think you need it in life. But 100% you need it to be a player.
"These kids don't know my playing career, but they certainly know the players I got the chance to play against.
"When I was at Aberdeen, we had the great Europa League run in 2007-08, getting through the group stages and on to a tie against Bayern Munich in the Round of 32.
"That was just an amazing experience. We had Atletico Madrid in the group, which meant playing against Sergio Aguero, then just a kid, and Diego Forlan, who was a huge star at the time.
"They were terrific players, but the real eye-opener came when we played Bayern Munich in the knock out round after that.
"The first leg was in Aberdeen. They played pretty much their B-side and we got a 2-2 draw, which wasn't bad.
"But for the return in Munich, they brought back all the big guns.
"I remember sitting in the dressing room and Jimmy Calderwood reading out what he had been told was likely to be the Bayern side.
"We were listening , and it was the likes of Oliver Kahn, Mark Van Bommel, Toni Kroos, Luca Toni, and Lukas Podolski – just this list of brilliant players.
"No one laughed at the time, but I know from speaking to the lads afterwards, we all wanted to. I think if one of us had giggled, that would have set us all off.
"They battered us 5-1 that night and were the best side I ever played against.
"Down in England, I was involved in cup ties against Manchester United and Liverpool, which gave me a wee go against Zlatan Ibrahimovic and the chance to share a pitch with the likes of Rooney and Gerrard.
"But playing against Bayern in the Allianz was something else.
"You tell the kids about that, and suddenly they are all interested because, as I hammer home, if I can have that experience, then so can they.
"Andy Robertson got himself from Queen's Park to winning the Champions League. There is no better example of what can be achieved.
"Scott McKenna is already a good name to set alongside Andy, but I think in years to come he may become a great one.
"Harry Maguire didn't start out as an £80m player – no one does. It is that combination of ability, ambition and attitude which got them there.
"Scott knows that and knows too this is a big chance for him."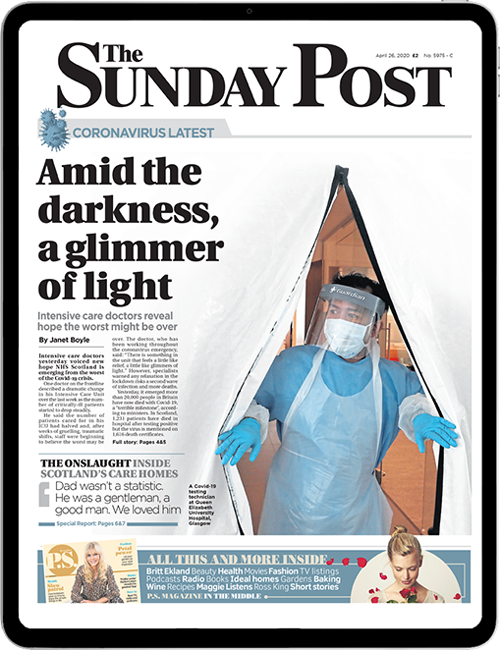 Enjoy the convenience of having The Sunday Post delivered as a digital ePaper straight to your smartphone, tablet or computer.
Subscribe for only £5.49 a month and enjoy all the benefits of the printed paper as a digital replica.
Subscribe