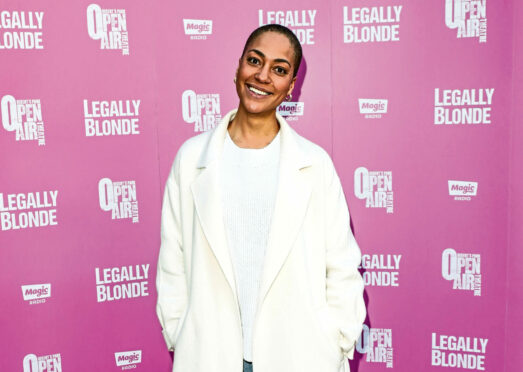 Peter Capaldi is set to star in a major new Apple TV series co-produced by STV Studios in the latest example of Scotland's booming television industry.
The show, Criminal Record, which also stars Cush Jumbo, is an eight-part drama series following two detectives who are involved in a historic murder conviction and is one of the company's biggest ever commissions.
Scottish firms have taken advantage of a world-wide boom in TV production, driven by the rise of a handful of new streaming platforms such as Netflix and Amazon Prime.
The announcement comes as Scottish Culture Secretary Angus Robertson said TV and film production here could be worth £1bn a year by 2030.
He was speaking at the launch of a report by Screen Scotland which shows the industry contributed almost £568 million to Scotland's economy in 2019.
Since then, new studios have opened in Leith, Bathgate and Glasgow. Recently, upcoming blockbuster Batgirl began filming in Scotland, turning Glasgow into a wintry Gotham city with icicles glued to streetlamps, whilst the latest Indiana Jones movie transformed the city into a New York parade last summer, draping US flags across the streets.
All the stars of Good Omens 2, including David Tennant, have also been spotted in Edinburgh.
The Screen Scotland report found the industry supports 10,280 full-time equivalent jobs – and directors expect the demand for employment to increase in Scotland.
John Archer, chair of Independent Producers Scotland, which represents producers in the fields of feature films, TV drama, documentary and animation, said: "This boom is the harvest of what has been sown over a number of years.
"The increase in funding to Screen Scotland has helped boost production here. Companies are also receiving a grant to hire more Scottish crew. Compared to England, producers here have a good ally with Screen Scotland.
"American streamers are now also coming over and looking for ideas and offering opportunities and a lot of people are benefitting.
"Generally, at least four times the money given gets spent locally. For example, they go out and buy some wood for the set, and the local economy gets a boost. It also helps increase tourism."
Archer, who this year produced the documentary My Old School, which starred Alan Cummings and told how 30-year-old Brian MacKinnon returned to Bearsden Academy 13 years after he first left, posing as 17-year-old Brandon Lee, said one of the consequences of this expansion was people could, if they wished, spend their whole careers in Scotland.
STV Studios say it has secured up to £45 million in revenues for next year, ahead of its £40 million target. It is producing nine returning series, helping to secure future work.
It also confirmed they are producing the second series of prison drama, Screw, which is filmed in Glasgow's Kelvin Hall and stars Killing Eve's Nina Sosanya, for Channel 4.
David Mortimer, Managing Director of STV Studios, said: "This is an exciting time for STV Studios, with news of this significant new commission from Apple TV+ and a second series of Screw, for Channel 4. 2021 was a record year for us and with these two strong commissions, alongside a growing suite of unscripted series, the next period for drama promises to be busier and more successful still."
Elaine Collins, MD of Tod Productions, which is making Criminal Record with STV Studios, said: "We've a stellar cast in place, with the very best talent behind the scenes."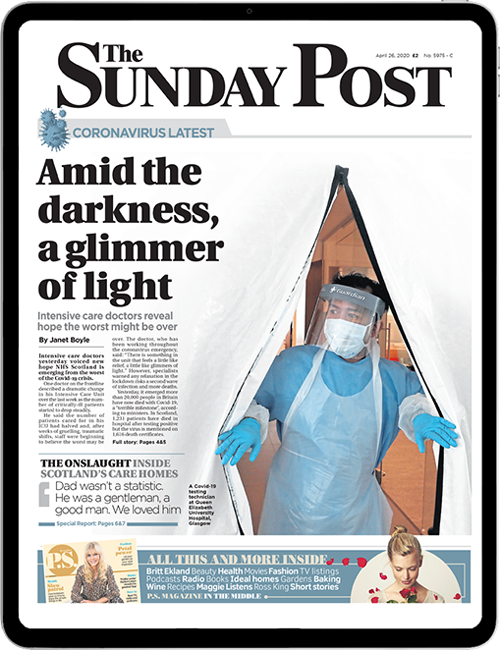 Enjoy the convenience of having The Sunday Post delivered as a digital ePaper straight to your smartphone, tablet or computer.
Subscribe for only £5.49 a month and enjoy all the benefits of the printed paper as a digital replica.
Subscribe