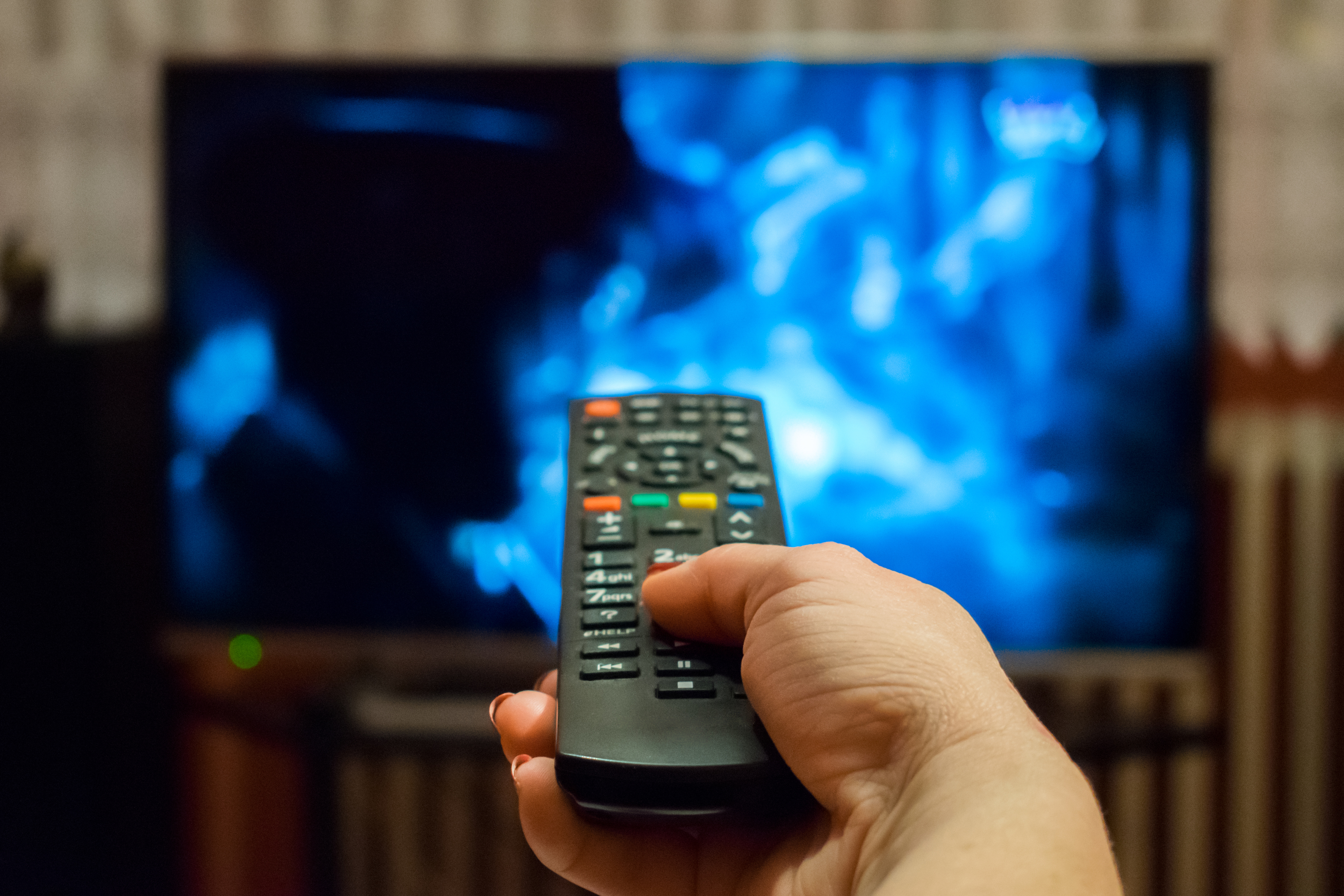 PEOPLE in Scotland spent almost four hours a day watching broadcast television last year, according to new analysis.
Viewers north of the border spent a daily average of three hours and 46 minutes in front of their TV set, 24 minutes more than the UK average of three hours and 23 minutes.
However the amount of time people spend watching television is declining and is down nine minutes (-3.8%) from 2016, and 46 minutes (-16%) down compared with 2010.
Among children the decline is even steeper, according to Ofcom's first Media Nations: Scotland 2018 report, published on Wednesday.
In 2017, youngsters aged four to 15 watched one hour and 27 minutes of broadcast TV each day, down from two hours 28 minutes in 2010 (-41%).
Meanwhile 16 to 34-year-olds watched two hours 16 minutes of broadcast TV per day in 2017, compared with three hours 25 minutes in 2010 (-34%).
Although people in Scotland are watching less broadcast television, they are spending more time watching other things such as online streaming on their TV set.
Daily viewing of non-broadcast content, such as YouTube and subscription on-demand services including Netflix and Amazon Prime Video, increased by three minutes (8%) in 2017, to 40 minutes.
Glenn Preston, Ofcom's Scotland Director, said: "Today's research shows that the way people in Scotland watch TV is changing rapidly.
"Although viewers in Scotland watch more TV than in the rest of the UK, they are spending less time watching 'traditional' broadcast TV and are turning to online streaming services, attracted by their exclusive programmes and vast libraries of classic shows.
"Broadcasters in Scotland must confront the challenges posed by both online streaming companies and the changing way people are watching television, to ensure they continue to make great shows to appeal to Scottish viewers in the digital age."
BBC iPlayer was the most popular on-demand/streaming service among adults in Scotland in January 2018, with 47% claiming to ever use it, followed by Netflix (39%) and the STV Player (31%).
The report found the use of Netflix is "heavily skewed towards younger viewers".
While 31% of adults in Scotland claim to use the service at least once a week this rises to 60% of 16-24s and 53% of 25-34s and drops to just 8% of the 65+ age group.
The report found in 2017 the BBC, STV and ITV spent a combined £53.9m on first-run, UK-made programmes for viewers in Scotland, an 8% real-terms decrease year-on-year.
It said this decline was the result of lower spending by the BBC which reduced spend by 10% year on year while STV/ITV spending remained broadly stable.
The final of Strictly Come Dancing was the most-viewed broadcast programme on television across Scotland in 2017, with an audience of nearly 1.2 million, followed by Blue Planet II which attracted almost 1.1 million viewers.
The report also examined trends in the radio and audio sectors and found the amount of time people spent listening to digital radio has continued to grow, reaching 47% of all listening hours by the start of 2018, up from 30% in 2013
Two thirds of people in Scotland (66%) owned a DAB radio at the start of 2018, above the UK average of 64%.
Almost nine in ten (88%) of adults listen to the radio every week.
On average, adults in Scotland spend 14 hours four minutes each week listening to any type of audio and 71% of this was to live radio, the report found.