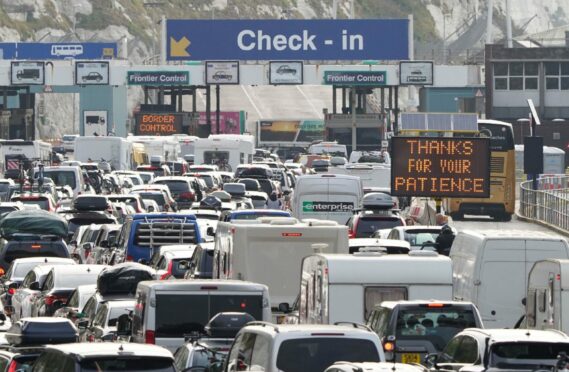 Hundreds of lorries from Scotland were caught up in miles of gridlock at Dover yesterday as Brexit was blamed for the chaotic delays, industry chiefs revealed.
The Road Haulage Association said all types of goods – including fish, meat and other items – moving from Scotland to the Continent had been delayed.
Martin Reid, policy director in Scotland for the Road Haulage Association, said the road chaos, which saw some drivers waiting for 30 hours, was destined to be the "new normal".
He said: "We have hundreds of lorries caught up in this and it affects almost all type of goods that goes from Scotland to the Continent, not just perishable items like fish and meat.
"Because of Brexit this is how it is going to be in the summer because the free movement of goods has stopped.
"Unfortunately, these sort of scenes and delays at the ports will be the new normal."
More than 17,000 cars were processed yesterday compared to just 8,500 the day before. Drivers were warned to allow up to four hours to pass through checks.
Mike Park, chief executive of the Scottish White Fish Producers Association, which represents 260 individual vessels and 1,400 fishermen, said: "Our members are already hurting because of escalating fuel and haulage costs and these delays are creating increased uncertainty among overseas buyers who are expecting fresh products.
"It is very much a concern and a situation that need fixed urgently. It is a legacy of Brexit and the Channel is still the biggest weakness in our supply chain.
"If these delays continue it will mean the price of products like langoustine, hake, monkfish and saithe will start to drop and once again Scotland's fishermen will be struggling."
Jimmy Buchan, of the Scottish Seafood Association, said: "We have been continually saying to the government for years that having one main route out of the country and into the Continent is a concern."
Port of Dover chief executive Doug Bannister said: "We are operating in a post-Brexit environment which does mean that passports need to be checked, they need to be stamped and, indeed, the capable people that do man the booths, police aux frontieres, they're doing their job that they need to do now."
Delays were an inevitable consequence of Brexit, according to Lucy Moreton, professional officer for the ISU – the union for borders, immigration and customs staff. She said: "The checks are certainly more rigorous than they used to be. We are now outside the EU and they are entitled to treat us like any other non-European traveller."
The news of the delays at Dover comes after it emerged that Boris Johnson's father was enjoying his newly acquired French citizenship on the day his son was ousted as prime minister.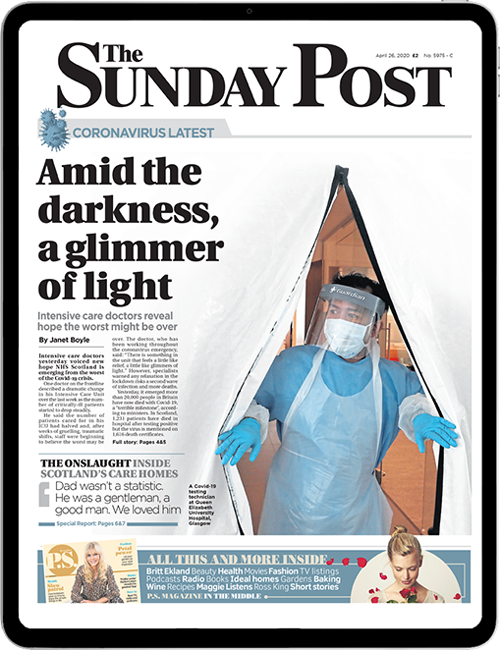 Enjoy the convenience of having The Sunday Post delivered as a digital ePaper straight to your smartphone, tablet or computer.
Subscribe for only £5.49 a month and enjoy all the benefits of the printed paper as a digital replica.
Subscribe