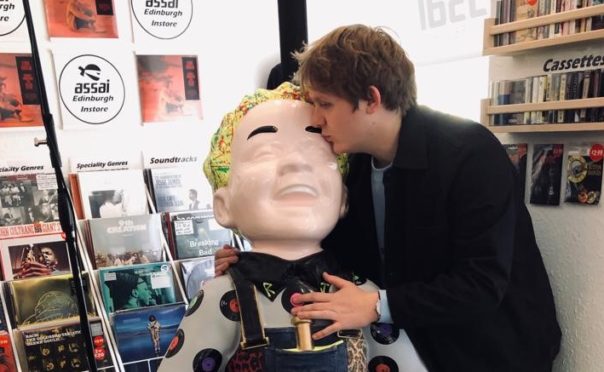 A pair of mischievous Scottish national treasures who leave fans in stitches with their antics, Lewis Capaldi and Oor Wullie have come face to face.
Singer Capaldi, who released his debut album this week, signed a sculpture for Oor Wullie's Big Bucket Trail at an event at Edinburgh's Assai Records yesterday.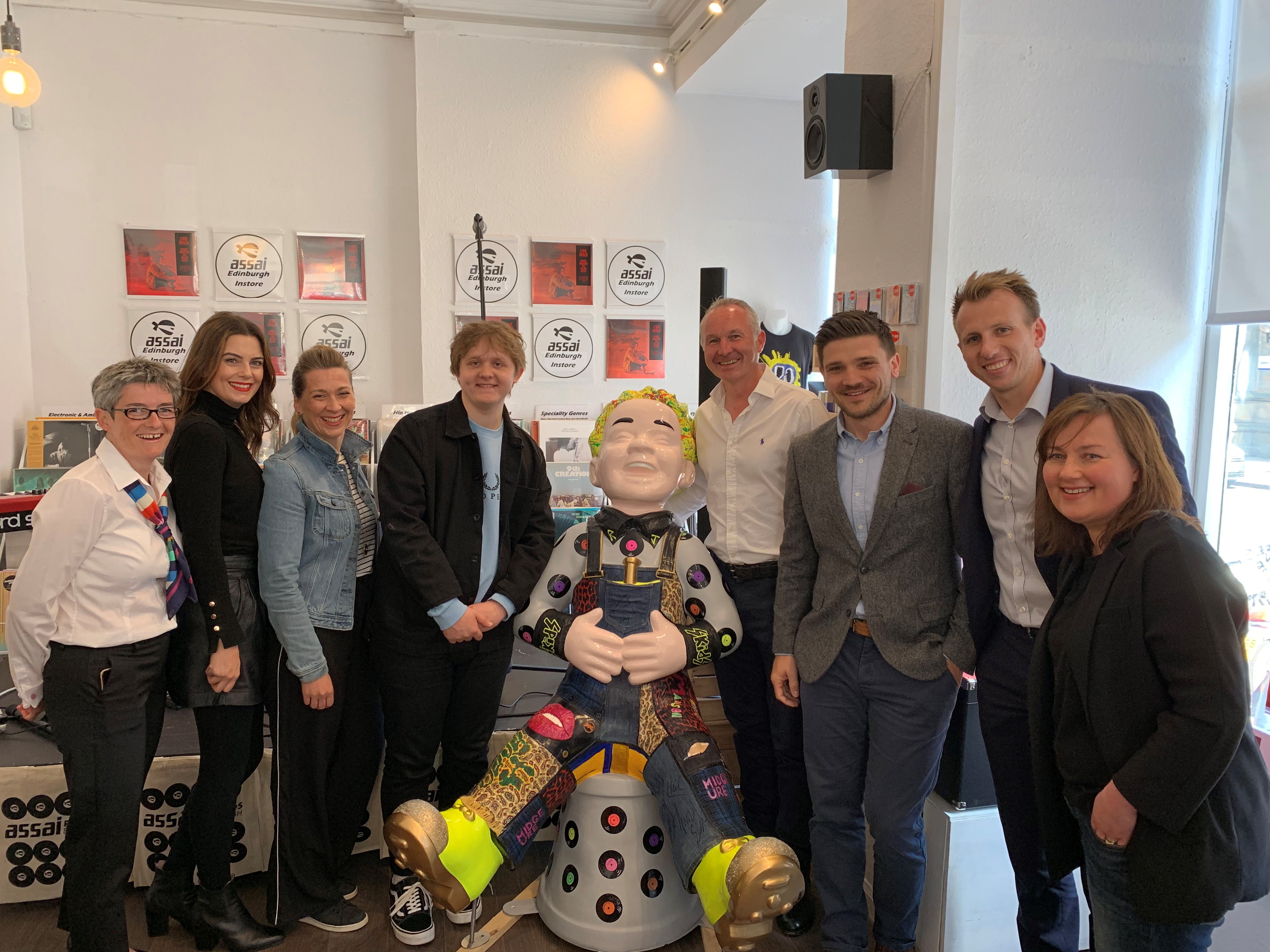 The 'Aff Yir Rocker' design, by artist Wendy Helliwell, celebrates Scottish music and the importance of recycling.
Wendy has been collecting old clothes previously belonging to Scottish artists including The Skids, Fish, Midge Ure and The Wendys and getting them to sign the statue.
Lewis' signature is the latest to be added to the sculpture, sponsored by Coulters Property.
From June 17 until August 30, Wullie statues will be placed in five host cities – Glasgow, Edinburgh, Dundee, Aberdeen and Inverness.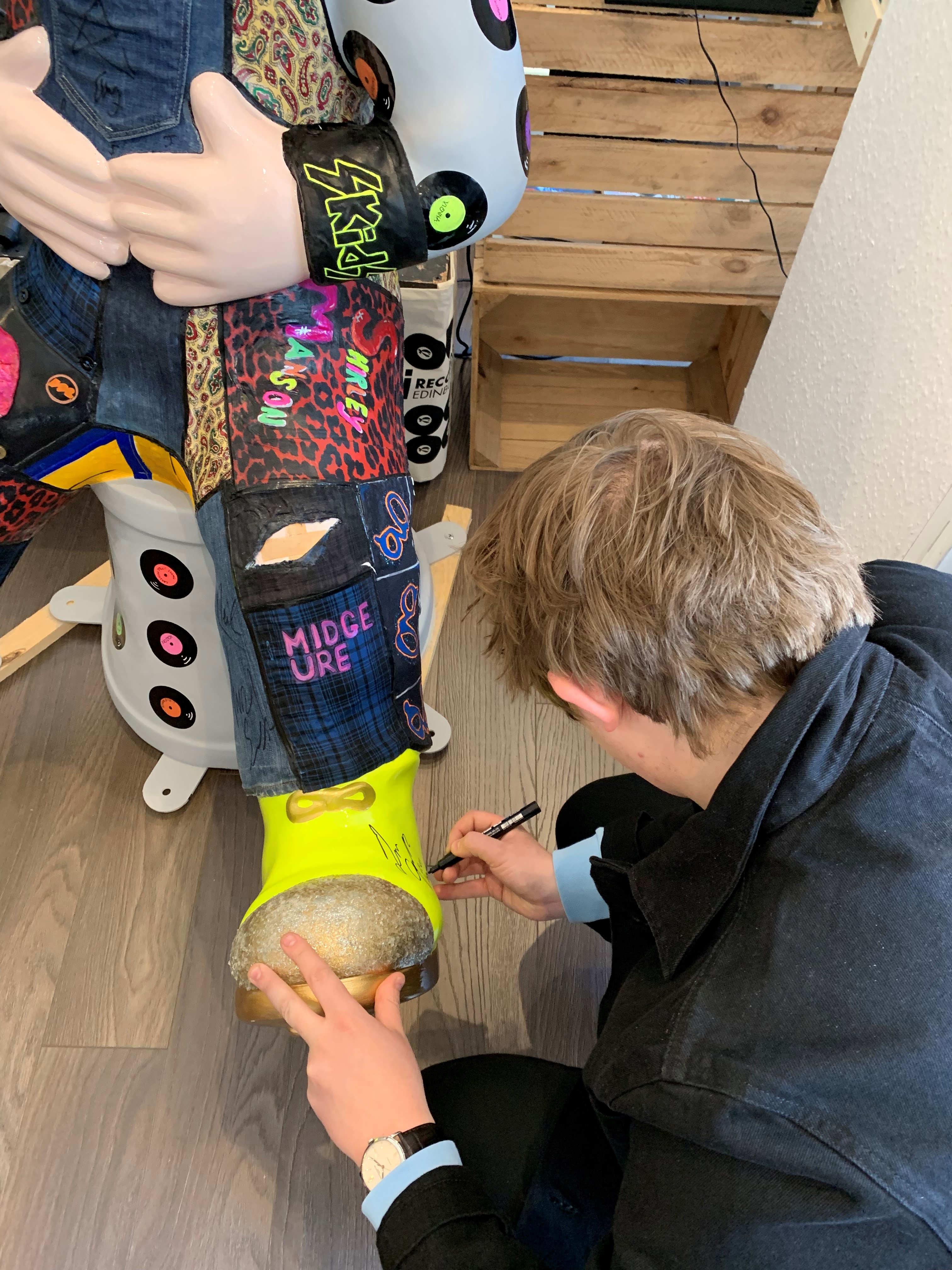 They'll then be auctioned off to raise millions of pounds for Glasgow Children's Hospital Charity, Edinburgh Children's Hospital Charity and the ARCHIE Foundation, which help almost half a million sick children every year.
Read all about the KT Tunstall inspired statue in tomorrow's Sunday Post.