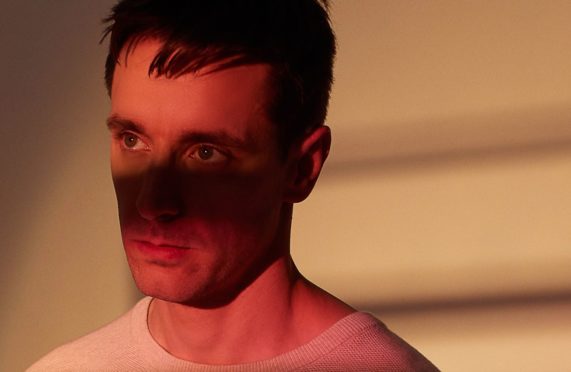 A couple of weeks before lockdown, musician and producer Robert Shields received a phone call to tell him that he might want to head down to the studio.
That studio was the famous Abbey Road in London, where a certain Mr Nile Rodgers was around.
As a huge fan of the Chic legend and the man he made many hits for, David Bowie, Robert jumped at the chance.
And it turned out to be a wise move, as Robert – who performs under the stage name ONR – would a few months later release a track featuring Rodgers' distinctive guitar work.
"It was just before lockdown, a couple of weeks before it all happened," he recalls.
"I got a call last minute from my publisher saying that if I was able to get down there I'd be able to elbow my way in.
"I've always been a huge fan so I headed down, we met and fortunately we got on really well."
As the world plunged into lockdown, Robert sent a track he'd be working on over to Rodgers, thinking he'd either love it or hate it, but not expecting a response.
A few days later though, he received a email back from Nile saying he'd loved the song and had attached an mp3 with his composed guitar parts for it.
"It was just crazy, I shot out of bed when I saw the email drop into my inbox," Robert laughed. "It was the most incredible experience.
"There's the nature of his legacy, what he's achieved himself as a musician and with other people he's worked with. It's insane.
"It means a lot to me personally because I'm a huge fan, and an enormous David Bowie fan. Nile was obviously hugely responsible for some of the most influential pieces he ever released.
"He is the reason I work in music – I wouldn't have the same relationship I have with music if it wasn't for him.
"To have someone like Nile say that he's a fan and become invested in what you're doing and be supportive really means a lot."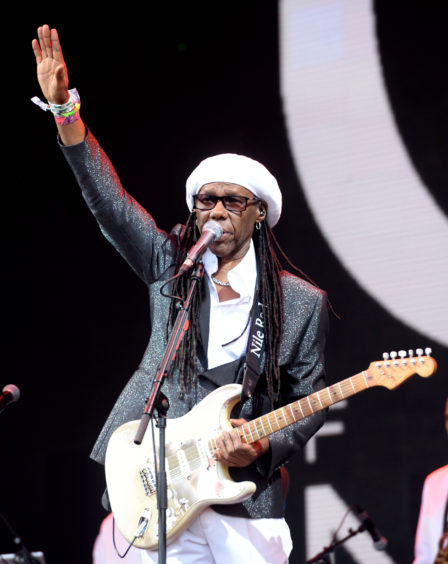 Robert admits he's excited, if a little nervous about releasing the finished track into the world.
Also featuring Chris 'Woody' Wood from Bastille on drums, Kill TV is described by Robert as an anarchic, aggressive, high-energy response to the negative impacts of new-age and social media during the pandemic.
"I never try to make it too deliberate, but it's a stream of consciousness I think really, certainly lyrically.
"When lockdown hit I felt, like a lot of people, that there was an incredible amount of worrying, negative stuff because of the situation everyone was in.
"That manifested itself into a rant in the lyrics, I always enjoy a bit of a rant! It's about no particular one thing, more a collection of injustices and things that were bubbling in my head at the time."
For Robert, who has toured with the likes of Jake Bugg and Lewis Capaldi, music has been his whole life.
He's been on the go since he was fourteen, playing in village pubs and halls across Scotland.
He grew up on a rural sheep farm in the Highlands overlooking the North Sea, using songwriting as a form of escapism.
"I love music and I'm very acutely aware of how fortunate I am to be able to do it for a living," he said. "On top of that, to work with people like Nile and the Bastille guys, I'm very lucky.
"Songwriting has always been my favourite part. I do a lot of live performance stuff, produce for other people and various other aspects, but I absolutely love the writing phase.
"It's always been the thing that first drew me to music. All my favourite artists were the classic songwriters, Elton John, David Bowie, Kate Bush. They got me into music and really lit that fire I guess.
"It's been my whole life, I love it as much now as I did when I was fourteen."
Robert adopted the stage name of ONR when he moved away from playing in bands to more production work, developing music with other artists.
He says he feels the most comfortable he ever has, and it was only natural to start as something new and fresh under a new name.
Kill TV is the latest of several tracks he's released under the moniker, and he was due to be performing at the Reading and Leeds festival this weekend.
"It was going to be my first show there," he said. "We've cancelled shows, a European tour, US dates. Like everyone else on the planet we've been hugely disturbed.
"Truthfully, I have no idea how it all pans out. Everybody's just sort of holding off to see what the world looks like in the next year or so.
"In the meantime I'm writing, I'm in the studio. The irony is that, the situation working with Nile, perhaps wouldn't have come around if it hadn't been from everyone being in the studio and trying to create stuff in isolation."
The day will eventually come when Robert can bring ONR to life again in front of a crowd.
And it's a moment he's eagerly anticipating.
"I miss it way more than I thought I ever would," he admitted. "I don't think there's ever been a time since I left school that I haven't had a show on the horizon at some point.
"It's a bizarre feeling to not have anything on the calendar. But again, all things considered, I'm in a very fortunate position to be able to do what I'm doing so when people, the industry, are ready for live music to return that'll be great, I can't wait for it."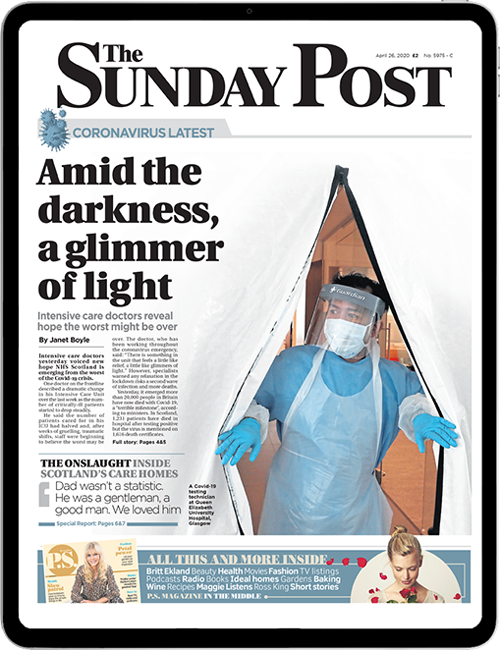 Enjoy the convenience of having The Sunday Post delivered as a digital ePaper straight to your smartphone, tablet or computer.
Subscribe for only £5.49 a month and enjoy all the benefits of the printed paper as a digital replica.
Subscribe