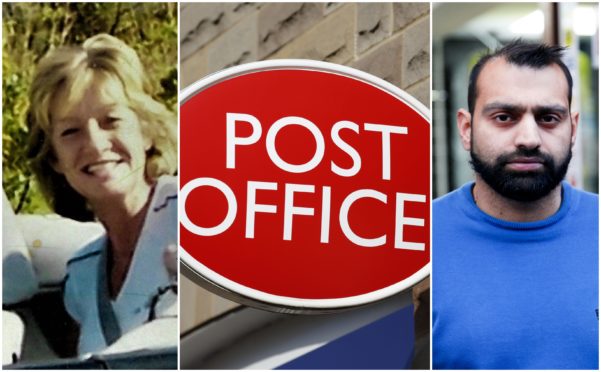 Postmasters falsely accused of stealing thousands of pounds because of Post Office computer errors have demanded a public inquiry into the devastating fiasco.
More than 500 postmasters and postmistresses were accused of false accounting and theft, with some prosecuted and jailed, after the faulty Horizon IT system showed their branches to be running unexplained deficits.
Now they are demanding Post Office bosses compensate them for the ­baseless accusations that destroyed businesses and lives, and explain the failures at a public inquiry.
The scale of the computer fiasco and the devastation inflicted has only fully emerged since December, when Post Office bosses agreed to pay 550 ­claimants £58 million compensation.
In a judgment, High Court Judge Mr Justice Frazer said the Post Office's position in the case "amounts to the 21st-­Century equivalent of maintaining that the earth is flat."
Each time sub-­postmasters, at the 11,600 post offices where Horizon was being used, raised concerns over discrepancies in accounts blaming software bugs and inadequate training, Post Office managers instead accused them and denied there was a problem with the computer system.
Former Edinburgh sub-postmaster Kashif Nadeem, 32, who paid the Post Office £28,000 after being threatened with prosecution, was among those wrongly accused. Mr Nadeem, who ran his post office with his father Mohammed, said: "My dad had worked for years after arriving from Pakistan and had become a pillar of the community. Now some people were calling us thieves. It was excruciating.
"We want a voice. We need people to know what happened to us."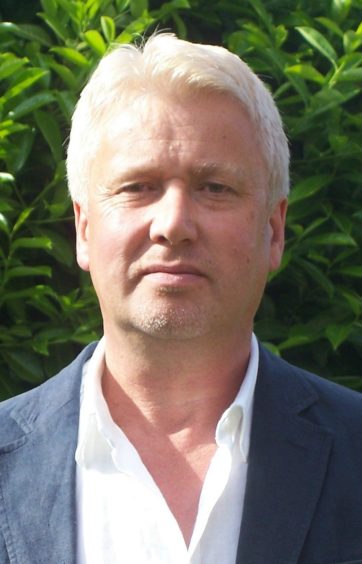 Another former sub-postmaster Phil Cowan and his partner Fiona McGowan were also falsely accused of stealing thousands of pounds. The couple were visited by their area manager after weeks of discrepancies at their branch in Parsons Green, Edinburgh, culminating in a £30,000 shortfall.
He said: "I immediately called the area manager and he was there within the hour, with two forensic accountants. He took me aside and just asked, 'How soon can you pay us back?'
"The three of them ransacked the place, emptying the office of all that had Post Office ownership – money, stamps, postal orders, alongside the terminals, scales and keys to the safes. We never opened again. They told us we were the only ones this was ­happening to."
Fiona spiralled into depression after being wrongly accused and Phil said: "She had suffered previously because of a childhood experience and fear of going to court and jail distressed her hugely."
She passed away in her sleep in 2009 aged 47, after accidently overdosing herself on anti-depressants and alcohol, leaving two sons, age 12 and 14.
Phil said: "She died not knowing the Post Office charges had been dropped. There is every likelihood she would be here today if we had not been treated like this by the Post Office. It was the catalyst in her spiral downwards. It was heartbreaking to see her fall into such a painful depression."
The couple, who had been together for 10 years, were due to marry the following month. Phil also ran a number of petrol stations in the area but lost those contracts after the allegations of dishonesty. Although he is among the claimants the Post Office is settling with, he doubts this will cover his loses, which from the entire affair have been estimated at £1.5m.
December's settlement brings an end to a long series of court cases. The claimants were halfway through a series of four trials when the Post Office sought mediation. Individual compensation payments are now being worked out.
And the Criminal Cases Review Commission is looking into whether a number of the convictions were miscarriages of justice. Grangemouth postmaster Alan Brown says the Post Office demanded £6,500 for discrepancies in his returns. He refused to pay, citing print-outs from his system as evidence.
"I have training in accountancy and computing and knew I had not taken the money," said Alan. "It took me five months to prove this. Unlike any other justice system, where accusers have to prove your guilt, you have to prove your innocence with the Post Office.
"The Post Office put me under huge pressure to effectively admit I was responsible for the £6,500. Their attitude was, 'We are the Post Office. We are right.' I have never received an ­apology since this happened 10 years ago. I feel very sorry for those postmasters who went prison – mothers with young children."
Campaigner Tim McCormack, a ­former postmaster, said: "Currently the biggest issue facing the claimants is the fact that, after the cost of litigation funding, the settlement will leave many, if not all, with less than they actually lost as a result of the system errors."
Ian Murray, Labour MP for Edinburgh South and Labour deputy leadership candidate, said: "We need a full judge-led public inquiry to get to the bottom of this scandal. There are still so many questions. Those affected deserve answers and lessons must be learned.
"It is a tragedy that lives have been lost as a result of the pain and suffering faced by families. But securing a public inquiry will not be easy – it will require UK Government support. I will continue to champion the people in our Post Office network who deserve the government's full support."
The Post Office said: "In reaching a comprehensive settlement with the claimants in the litigation, we accepted our past shortcomings and we have sincerely apologised to those affected. We continue to make extensive changes, reflecting the lessons we have learned from this difficult experience, to build a modern Post Office.
"We also continue to directly address past events for postmasters affected. We are planning a scheme with the aim of addressing historic branch shortfalls for postmasters who were not part of the group litigation settlement and we will announce details in the near future."
---
Kashif's Story
They hit us with the bombshell. We had to pay £28,000 or they would call the police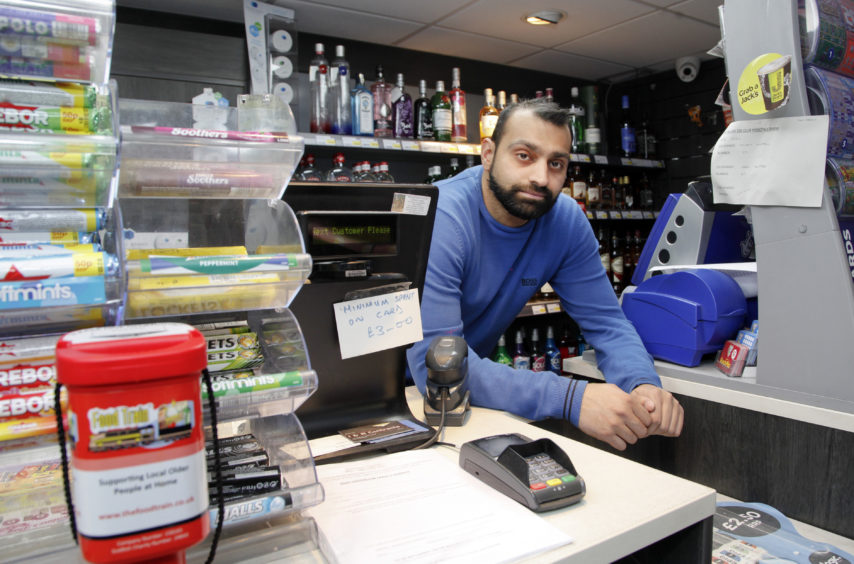 Kashif Nadeem was baffled when takings at his post office in Newbridge, Edinburgh, appeared to be missing up to £1,500 a week.
But when he asked the Post Office to help find the problem, they accused him of stealing the money.
They told him if he did not repay £28,000, they would bring in the police.
At the time, Kashif, 32, a father-of-two, did not realise that he was just one of hundreds of sub-postmasters whose takings were being wrongly recorded and accused of stealing.
Kashif, whose father Mohammed, had also been an Edinburgh postmaster and had encouraged his son to follow him into the business, said: "We were working with the Post Office's Horizon system, as they insisted.
"But sizable sums were disappearing from our accounts – £1,500 at times.
"I called the Post Office helpline. Two of its inspectors arrived one day and said they were carrying out an audit of our accounts.
"They then hit us with the bombshell that we owed the Post Office £28,000 and had to pay up immediately.
"We had been meticulous with every transaction and stunned that this could happen.
"Dad and I were interviewed separately by Post Office officials and told we had stolen the money.
"Nothing we said could convince them otherwise.
"The interview was recorded and when they switched it off, they told us to pay up or they would call the police."
Kashif and his father were so terrified they decided to agree to pay the Post Office the £28,000.
"I felt we were under huge pressure to prove our innocence but couldn't, because the Post Office controlled the IT system we ran our post office with."
The family borrowed from banks and family to pay the money. Kashif was not one of those who took legal action against the Post Office, as his family wanted to put the ordeal behind them. But now he intends to claim compensation and clear his name.
"We are approaching a law firm to get our money back and compensation for what we have had to endure," Kashif added.
The family closed the shop and Kashif took a job in a relative's store. He reveals it took 10 years to pay off the loans to pay the Post Office and get back on his feet.
He has since moved near Duns in the Scottish Borders where the family have a shop and café.
"Incredibly, I was approached by the Post Office and asked to consider becoming a postmaster there. I told them that under no circumstances would we ever go into business with them again.
"The heartbreak was too much."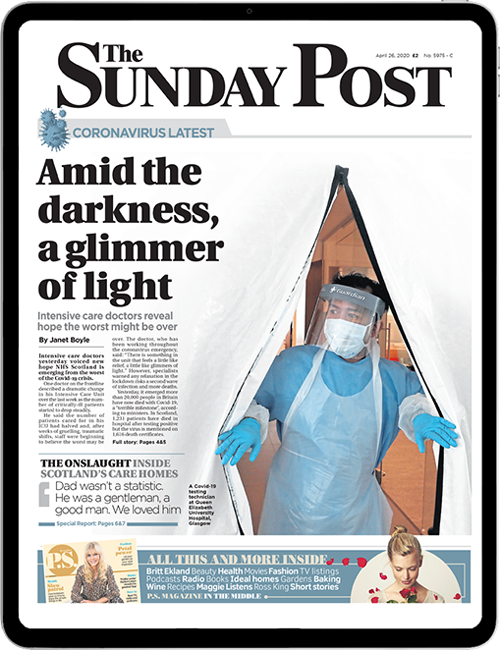 Enjoy the convenience of having The Sunday Post delivered as a digital ePaper straight to your smartphone, tablet or computer.
Subscribe for only £5.49 a month and enjoy all the benefits of the printed paper as a digital replica.
Subscribe