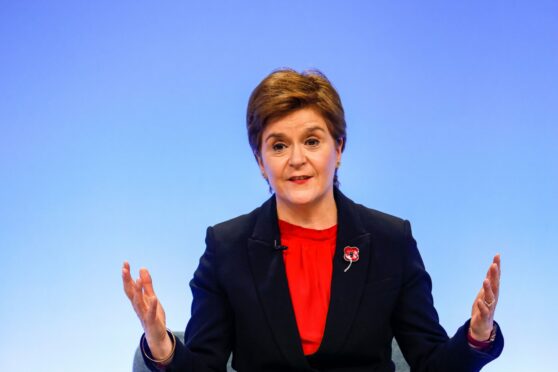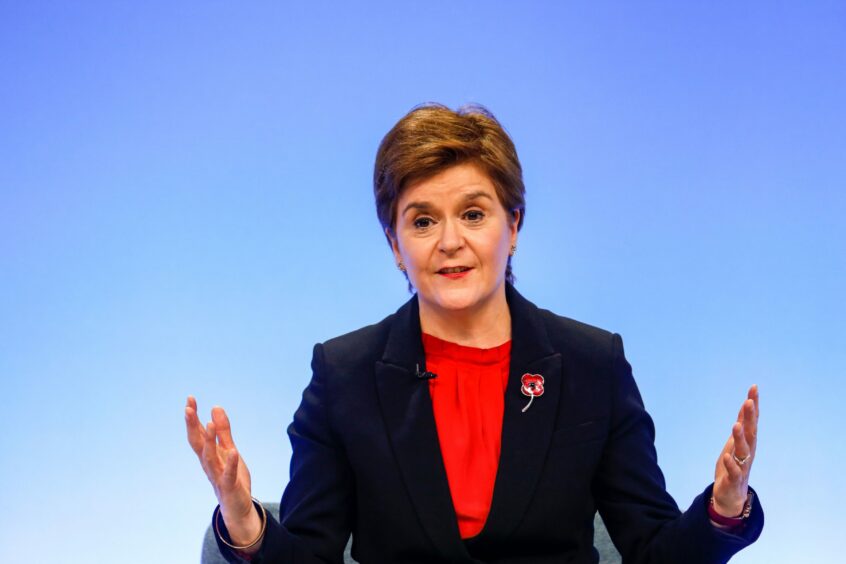 The First Minister will be able to safely relax Covid restrictions as infection falls and vaccines continue to curb the risks, according to scientists.
Dr Christine Tait-Burkard said Nicola Sturgeon is likely to follow England and Wales in lifting some restrictions but is unlikely to take Boris Johnson's lead and lift them all.
The Prime Minister was criticised last week after suddenly announcing all restrictions, including self-isolation after positive tests, would end. The Welsh Government followed although ministers did not promise the end of self-isolation.
Tait-Burkard, a virologist at Edinburgh University's Roslin Institute, said: "The reality is that Covid is not as severe as it was at the beginning of the pandemic. Immunity levels in the community both from vaccination and natural infection are high so viruses cannot just tear through the population.
"We've got drugs both to prevent hospitalisation in high-risk patients and treatments for when they are in hospital. Omicron is a less severe variant. Taken together, the risk to the population has decreased significantly and measures can be scaled back and protection brought to a more personal level.
"I believe the Scottish Government will follow in the same footsteps as England and Wales soon as there is no indication to continue the measures for a prolonged period.
"In line with past approaches, the timeline suggested in Wales seems more likely to apply in Scotland than the one proposed in England but there will be differences."
All Covid laws in England are due to be abolished on February 24, a month earlier than planned. Critics suggested the Prime Minister rushed out the announcement to divert attention from the ongoing Partygate scandal.
On Friday, the Welsh Government said its remaining restrictions may not be completely scrapped until the end of March, a decision that experts believe may be the same approach taken by the Scottish Government.
However, in Wales from Friday, Covid passes for entertainment venues and large events will no longer be needed. From February 28, pupils will not have to wear face masks in class and the law requiring face coverings in most public places will be relaxed. However, they will still be needed in shops, public transport, hairdressers, salons and health and social care.
First Minister Nicola Sturgeon has refused to be drawn on when her government will relax or end restrictions but says a full strategic framework for how Scotland will live with Covid will be published on February 22.
Professor Andrew Watterson, a public health expert from the University of Stirling, said Covid rules have been clearer in Scotland and as a result more likely to be followed.
He said: "Scots have benefited from clearer, more precautionary and less confusing governmental policies on Covid than in England.
"That clarity will have made the public more willing to accept or at least follow rules and guidance on key protections when they can understand the reason for them.
"One of the arguments in England on self-isolation was that there was low compliance, so it wouldn't matter if the laws were replaced. This is a strange public health argument.
"There seems to be utter confusion in England about what will happen if the self-isolation law is ended because that does not mean self-isolation will be ended. The UK Government has urged people with Covid to self-isolate anyway even if the law changes.
"I don't think the Scottish Government would float such an idea prematurely without having worked through the detail of its operation more carefully."
Yesterday, Scotland recorded 16 coronavirus-linked deaths and 5,601 new cases within the previous 24 hours. It means the total number of people who have died within 28 days of testing positive for Covid-19 has risen to 10,512.
There were 888 people in hospital on Friday with recently confirmed Covid-19, of which 22 were in intensive care.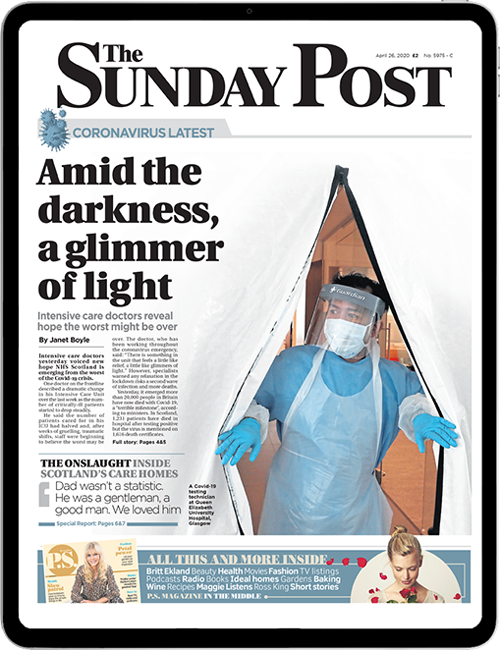 Enjoy the convenience of having The Sunday Post delivered as a digital ePaper straight to your smartphone, tablet or computer.
Subscribe for only £5.49 a month and enjoy all the benefits of the printed paper as a digital replica.
Subscribe