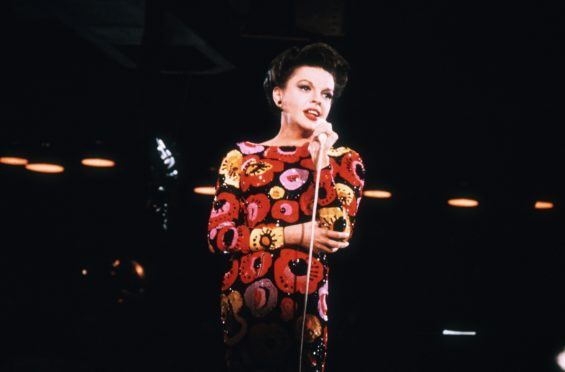 Judy Garland certainly wasn't in Kansas any more…but the legendary singer could not have seemed more at home in Scotland.
Taking the stage in Edinburgh, she had 3,500 fans hanging on every word as she delivered a performance that entered the city's show­business folklore.
The troubled star was ­returning to her Scottish roots and her homecoming could not have been more triumphant.
After a week of dates at the Glasgow Empire in the last week of May 1951, she travelled to the capital for a string of shows that became legend.
A review at the time described how the Wizard Of Oz star delivered a bravura performance while hailing her Scottish heritage, singing Loch Lomond, accompanied by a lone piper, and enjoying an impromptu Highland reel with fans.
The writer added: "Her songs were happy, sad, patriotic, loud and gentle, songs of love lost and love found. She mimics and pulls faces and did a wonderfully funny impression of Mickey Rooney doing an impression of Sir Harry Lauder.
After an emotional final song, Somewhere Over the Rainbow, of course, the theatre rose to acclaim her: "The audience adored her and would have carried her on their shoulders out of the theatre and down the Royal Mile if she had allowed it."
Now, half a century after her death at just 47 on June 22, 1969, a new generation will learn about her astonishing, turbulent life with the release of a new Hollywood movie starring Renee Zellweger.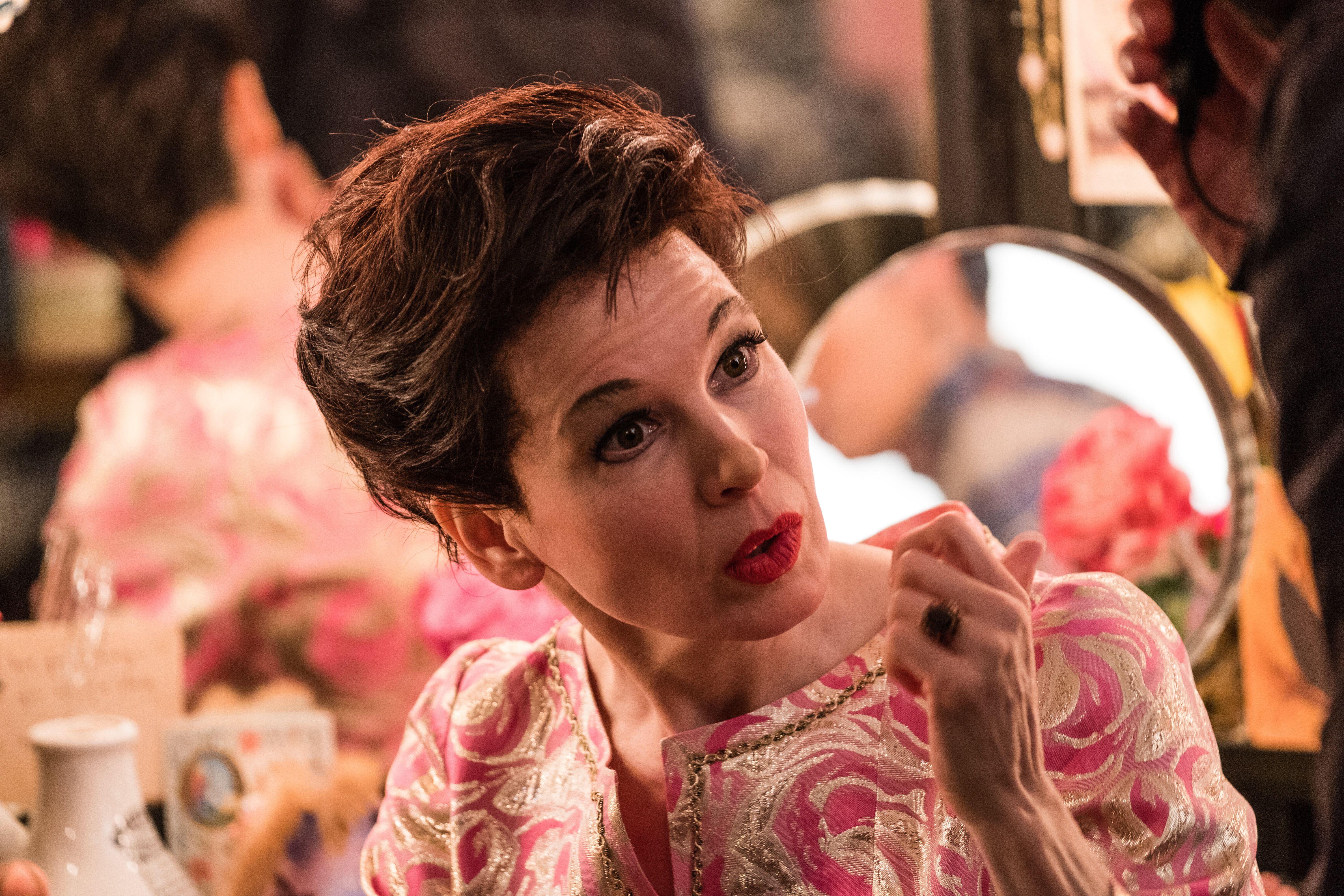 The singer's Scottish shows in 1951 came just 12 years after her iconic red-shoed performance as Dorothy in the film that has become one of the best-loved of all time.
She was on a four-month UK tour but the shows at the Edinburgh Empire had a very special connection. Garland's mother's name was Milne and daughter Lorna Luft has spoken of proudly receiving a family tree in Aberdeen showing ancestry there dating back to the 1600s.
Graham Simpson, a tour guide at what is now the Festival Theatre, says the tales he's heard from those lucky enough to have attended the concerts show the affection in which the Hollywood legend was held.
"Whenever people at the shows share their memories, they are so warm," said Graham.
"Just one of the tales was from a lady who was the ­secretary to the man who ran the Empire for many a year, Jimmy Hill.
"From what I heard he was quite strict and, when Judy was here, there was one specific job she had to do.
"Each night without fail she had to put a bottle of whisky in her dressing room. It was a particular blend and no other one would do."
Garland's theatre tours were a whole new chapter in her performing life. Troubled times in her screen career saw her replaced in three different movies, including Annie Get Your Gun, because of lateness on set and repeatedly failing to show up at all.
But 1951 was a ­transitional year. She played for a record 19 weeks at the Palace Theatre in New York and her run at the London Palladium is still hailed as one of the theatre's greatest.
And coming to the UK and getting up close to her fans each night seemed to be the perfect tonic.
"I suddenly knew this was the beginning of a new life," she said.
Fans were treated to classic tunes such as Trolley Song and Get Happy. When she came to Scotland, though, her repertoire was tweaked with a few favourites to give a real acknowledgment of being north of the border.
With a series of dates, the connection between the star and her fans developed more deeply than ever.
"One group of ladies who were in the cheap seats up in the gods had an encounter they'd never forget," said Graham. "Judy had heard they were in that evening and that they all worked in a munitions factory.
"She was obviously aware of the role they'd have played in the war and she invited them back to meet her in her dressing room after the show.
"The maid answered the door and Judy invited them in. The dress she had been wearing on stage had been cut into little squares and she gave them each a piece to keep."
The clothing swap went both ways, with a pregnant Judy on a subsequent tour getting so many baby clothes knitted and handed in by adoring Scots fans that she couldn't take them all on the plane home.
Instead, they were donated to charities and hospitals.
Judy is the movie due out this autumn, with a new trailer showing Zellweger looking uncannily like the star in later life.
It focuses on a series of sell-out concerts Garland performed in London in the winter of 1968, a matter of months before her death in the city. The inquest revealed she had taken an overdose of barbiturates but it had been unintentional.
Although she had Hollywood highlights following her theatre shows, notably winning the Best Actress Oscar for 1954's A Star Is Born, it was the intimate performances that turned things round.
"There is such a fascination with her," added Graham. "When I do the tours even youngsters are so interested in her story."
The Review: How star turned a 3,500-seat concert into a house party
This review, published in a periodical in the summer of 1951, hailed Judy Garland's Edinburgh shows.
From the moment she stepped on to the stage at the Edinburgh Empire, the diminutive singer was eager to please. She appeared genuinely moved to tears as the audience shouted, stamped and whistled their approval throughout the evening.
She's a bonny lass, this Judy Garland, with a fine Scottish complexion. A bit sturdier built than we are used to and with darker hair, she is very much the girl we fell in love with 12 years ago.
She was quick to tell the audience she felt at home in Scotland. Between songs she told showbusiness and family stories, saying she was "Scots and Irish" and that her grandparents' house was "filled with music from those countries" and she and her sister often danced kind of a "fling" with their grandfather while their grandmother lilted the tune.
Leaning over the apron, she chatted with children and women in the front rows. She invited several delighted girls who presented her with a posy up on to the stage for an impromptu Highland Fling and Irish jig.
Kicking off her shoes, the American star was graceful, quick and clearly proved a natural aptitude for our national dance.
Make no mistake, Judy Garland was in control last evening. Her voice is rich, sweet and powerful. Songs from Hollywood to the deep American southlands.
She mimics and pulls faces and did a wonderfully funny impression of Mickey Rooney doing an impression of Sir Harry Lauder.Her voice is a fine instrument and something she seems to take for granted. I don't think this lady knows how talented she is.
Judy Garland turned a formal concert into an intimate singsong house party with 3,500! The audience adored her and would have carried her on their shoulders out of the theatre and down the Royal Mile if she had allowed it.
I can say for Scotland – "Miss Judy Garland, will ye no come back again?"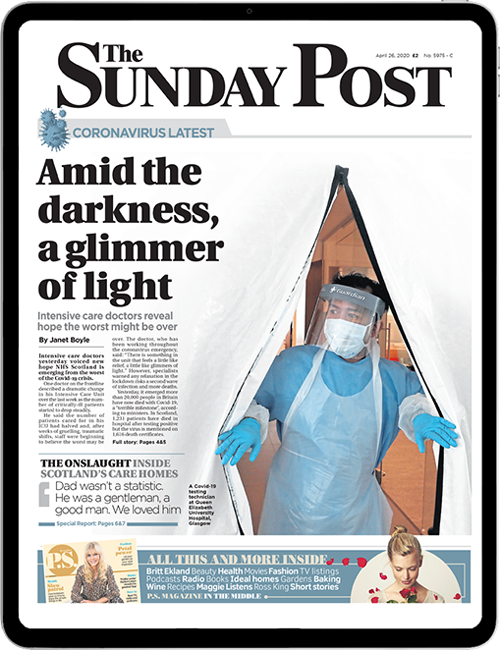 Enjoy the convenience of having The Sunday Post delivered as a digital ePaper straight to your smartphone, tablet or computer.
Subscribe for only £5.49 a month and enjoy all the benefits of the printed paper as a digital replica.
Subscribe