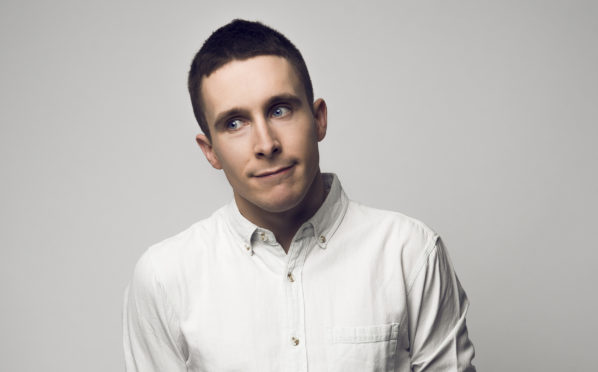 For approaching seven long years, Larry Dean has had no more than five days holiday from stand-up.
But as much as his recent ten-day break in the USA gave him some much-needed downtime, it reminded him of just how much he enjoys going out on stage and making audiences laugh.
He'll be bringing his hit Edinburgh shows Fandan and Bampot back to the Fringe at the end of the month, tuning them up and knocking them back into shape at work in progress nights in his home city of Glasgow next week.
"I had ten days off there, started gigging again and realised I'd forgotten how much I loved this," Larry says. "Doing it back in Scotland as well means that I can do it in my first language which is always a bit more fun."
Bampot, shortlisted for the 2018 Edinburgh Comedy Award is in need of some tinkering, with Larry having split from his boyfriend, one of the main subjects of the show.
"The problem with doing a personal show is that your personal life's always changing," he says. "I was in Edinburgh at the beginning of the month just for a Saturday and I found myself getting quite emotional because it was where I chatted about my ex.
"The whole place reminded me of my ex, then I thought I'd better make sure this new version of Bampot does really well because I don't really like him anymore. If you get cheated on for a year you're really not keen on them anymore! It's given me a new hunger to do well."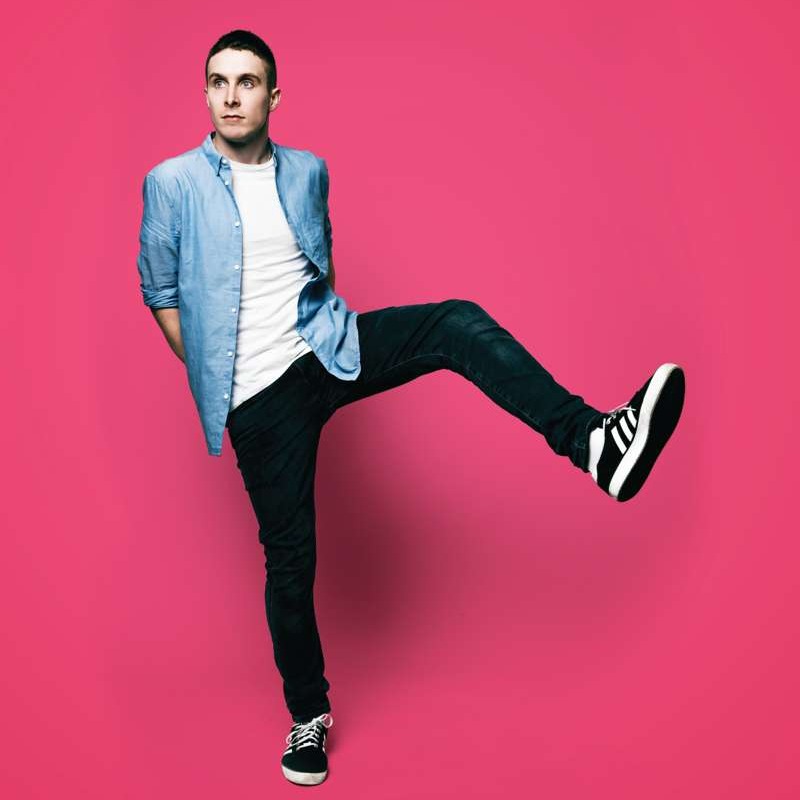 The upcoming shows are the only Fringe appearances for Larry this year, despite him being a regular there over the past few years.
"My ex had been due to move from Australia to Glasgow in August so I thought it would be very unfair," Larry explains, "but when that broke off in May I thought about doing the Fringe but my agent and my producer didn't think I should!
"I love Edinburgh as well, it's nice having all your pals in the same city for a month. I was gutted I didn't do the whole run this year."
As well as live gigs, Larry's growing popularity has also seen TV appearances become a regular occurrence.
In recent years, he's been on the likes of Mock the Week and Live at the Apollo, as well as Roast Battle and Michael McIntyre's Big Show.
"The first time I did TV I was awful, so bad," he admits. "I've watched it back since and it was the most cringey thing I've seen in my life. I think since it was horrible and I was embarrassed by it, that made me more determined to make other appearances good. I'm not saying they were all good but I tried my best!
"I usually get much more nervous for TV because there's pictorial evidence if you're bad, you get it thrown back in your face for years to come thanks to YouTube.
"The first time I did Mock the Week I was so intimidated by doing a show that had some of my heroes on it and had been watching since I was a kid. I was so nervous and I watched it back and I didn't do too badly.
"When I decided to just enjoy it, it came across better because audiences at home don't want somebody that looks terrified. I tend to really enjoy it now, also because it's fun making cameramen laugh!"
A big help when it came to TV work was the fact that, when Larry was starting out in comedy, a new name from Glasgow was just breaking out into the mainstream.
Kevin Bridges' appearance on Michael McIntyre's Comedy Roadshow went on to propel him to selling out huge runs at The SSE Hydro and becoming a household name across the UK.
And his advice over a coffee has been invaluable.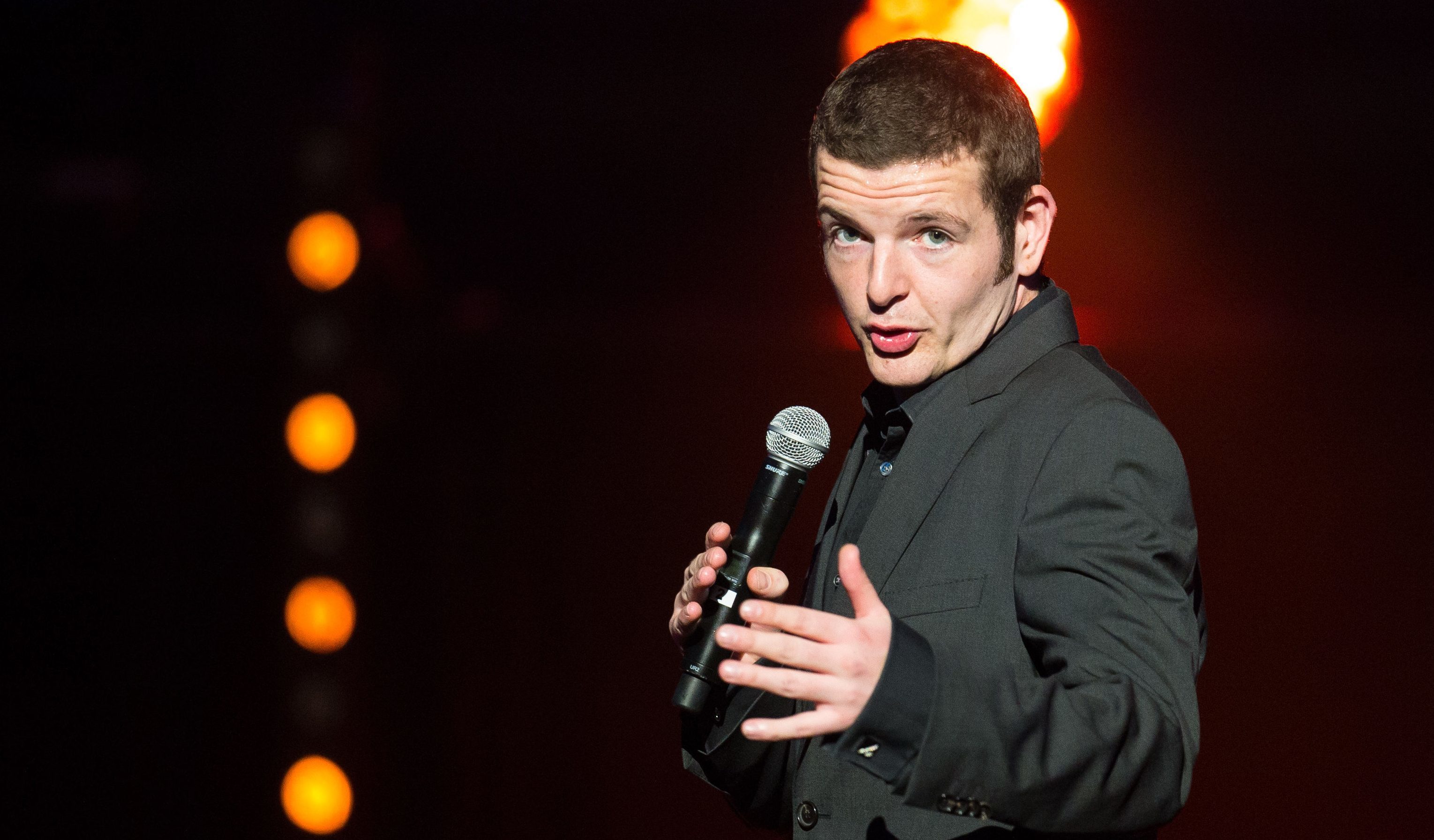 "Kevin is a great one to have around because he's a lovely guy," Larry says. "When I was booked to do Live at the Apollo I'd heard so many horror stories of people not doing well because they record two shows in one night and the audience get quite tired.
"I'd met Kevin a few weeks before and I thought I'd be really cheeky and ask if he'd go for a coffee with me and give me some advice. I think at that point he'd done the show three times and played The Hydro, so it was safe to say he knew what he was doing.
"He took me out for coffee, gave me some really good advice, tricks of the trade and stuff.  A lot of people when they reach those heights in comedy could maybe not see the point in helping other people but Kevin took the time out of his day. He didn't have to, it was really sweet of him and the advice turned out to be invaluable."
Growing up, Larry had always wanted to pursue some sort of career in comedy. This was, in part, inspired by countless rewatches of The Mask with Jim Carrey, as well as the likes of Mrs Doubtfire.
But what sparked the stand-up career in particular turned out to be a remark from his dad.
Larry says: "I always wanted to be known as funny whether it be stand-up or acting. The thing that really made me want to do stand-up was when I said to my dad, when I was doing a performance degree, that I wanted to do it.
"He said: 'but you're not funny' and I was definitely then going to make sure that I proved him wrong! The last nine years of my life have been dedicated to trying to prove my dad wrong…"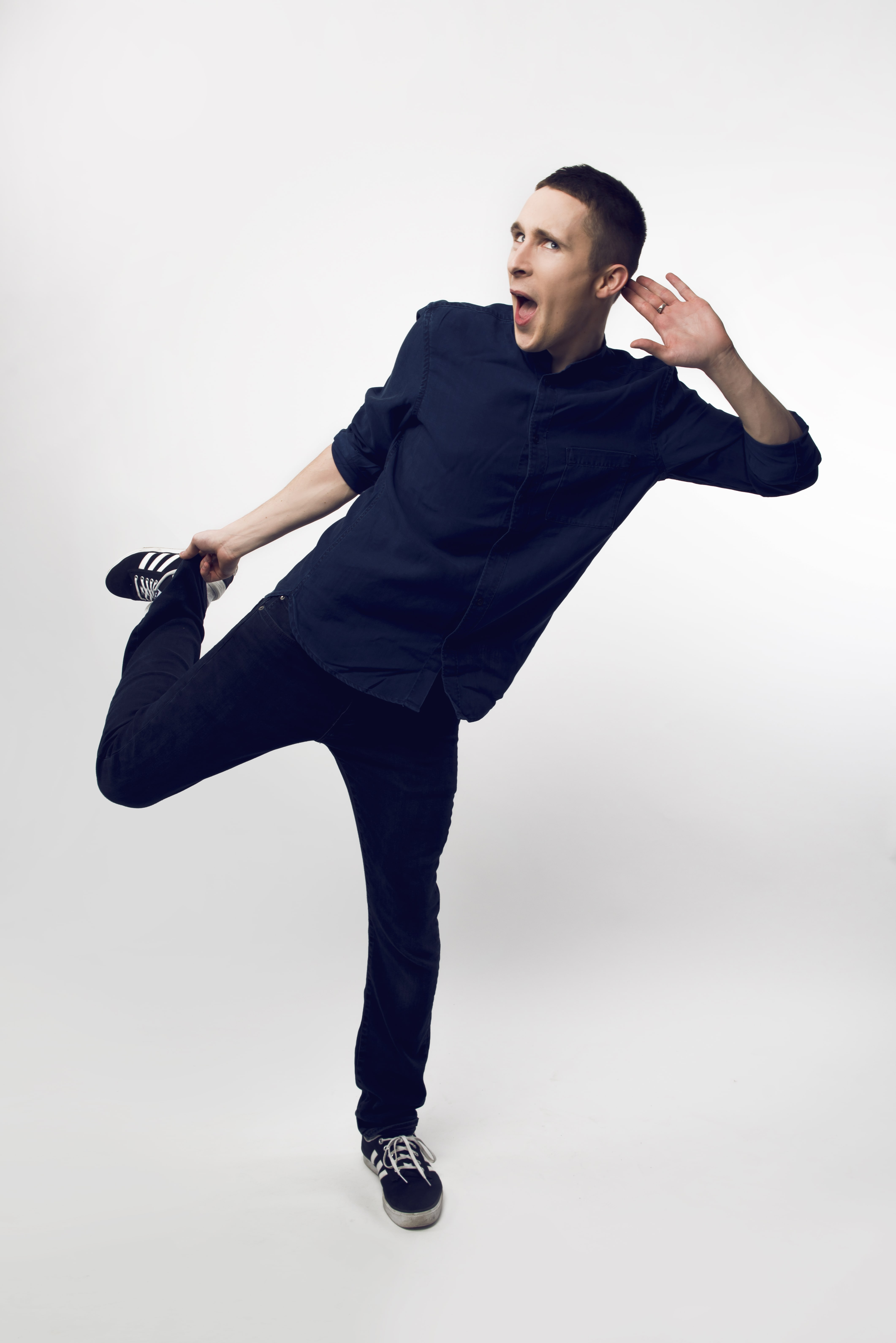 Larry says his style of comedy is a mishmash of the observational humour, which Fandan was mostly made up of, as well as the more personal stories.
Bampot contained plenty of those, centring on Larry's life growing up gay in Glasgow and how that affected his relationship with his ex.
"I tend not to write stuff down, I take notes and then go on stage and mess about and see what gets a laugh and try to get further and further into that bit," he says. "I usually come up with the idea for a joke, mess around with it, get the words right and then think about how I can act it out, personify it or use a voice. I tend to like doing the more daft, physical aspect of it.
"Usually if I'm having a bad time that's when I'll come up with new jokes. Most people have their escapism thing. It's like when people try to give up cigarettes and it might be going well but when life starts going badly cigarettes are what they lean on. My cigarette is coming up with jokes for some reason or making people laugh. I find it really funny when I'm pathetic!
"If you're feeling sad or pathetic people tend to feel bad for you so it's a nice challenge to make it funny. Everyone's felt like that before and it's good to take the bad parts of your life and make them funny, because at least you get something good out of it."
After his shows at the Fringe, Larry plans to continue working on his new tour show, and trying out new material in work in progress nights.
He'll also be following in the lead of the likes of Fern Brady by heading out to Australia at the start of next year to develop the new show there, rather than in the UK.
It's the opposite to the way it's normally done, but others have found it useful.
"The most stressful thing about doing the Fringe isn't even when you're there," he says. "It's when you have to spend June and July working on your new show and then when you bring it to Edinburgh that's the first time people are seeing the finished show.
"It's a bit like taking a dump on your doorstep, wouldn't it be nicer to work on it for seven months rather than working on it for two months and arriving at the Fringe and going "is it ok?""
---
Larry Dean performs three Work In Progress shows at The Blue Arrow, Glasgow, from Monday to Wednesday next week. Visit thebluearrow.co.uk/listings
Fandan, Assembly Hall, August 22, 6pm, https://tickets.edfringe.com/whats-on/larry-dean-fandan
Bampot, August 24, 4pm (Pleasance Grand), https://www.pleasance.co.uk/event/larry-dean-bampot#overview, and August 25, 6pm (Assembly Hall), https://tickets.edfringe.com/whats-on/larry-dean-bampot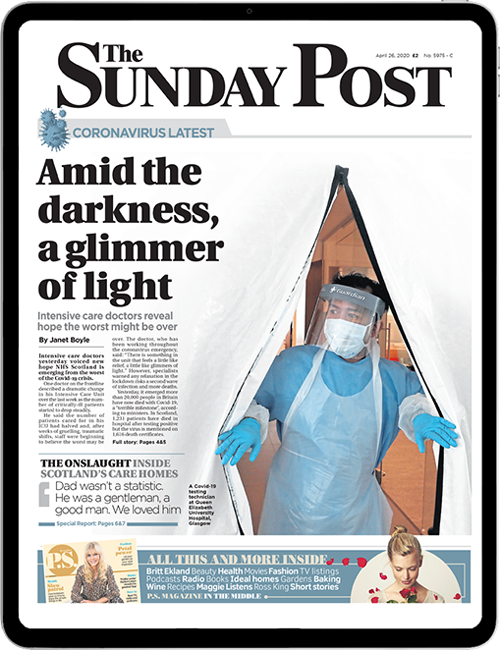 Enjoy the convenience of having The Sunday Post delivered as a digital ePaper straight to your smartphone, tablet or computer.
Subscribe for only £5.49 a month and enjoy all the benefits of the printed paper as a digital replica.
Subscribe