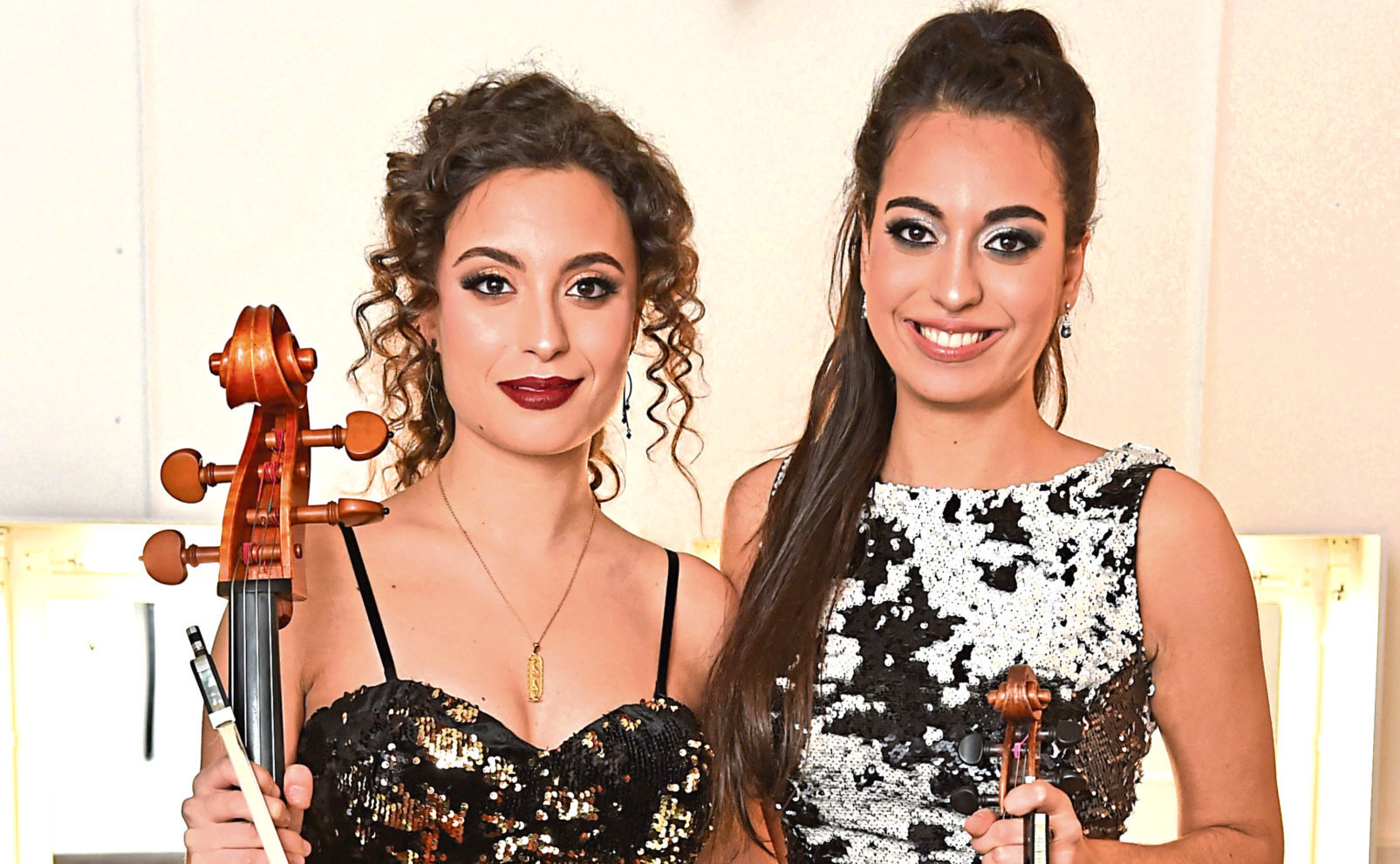 THE Ayoub Sisters, rising stars of the classical world, fear funding cuts to music education could sink the dreams of other aspiring musicians.
The sisters are nominated for the Classic BRITS, which will be held in London on June 13, and will perform at the opening ceremony of the European Championships on August 1.
But Sarah, 24, and Laura, 22, fear a new generation may miss out if they don't get similar opportunities due to the reduction of music education budgets.
"Goodness knows where we would have been and what would have happened if we hadn't had support," said Sarah, who studied at the Royal Conservatoire of Scotland.
"Schools and local authorities are facing a real crisis with the constant threat of funding cuts.
"We are a product of that music education system. It enabled us to learn music for free and be given musical instruments for free.
"We were very lucky, because it's something that can lead to discrimination. If we hadn't had the chance to learn the instruments we did, we might have been talented but no one would have known about it. So we may well have gone down a different route.
"It is part of the reason we got to where we are now. It was so crucial."
Only 10 local authorities in Scotland do not charge for music tuition, with parents in some of the 22 authorities who do charge facing a doubling of the annual bills they have to foot.
Laura, who moved to London as a teenager to study at the Royal College of Music, says getting kids to take up instruments at an early age is vital and can have massive benefits.
"We were both interested in piano at school and I was interested in violin and singing while it was the cello for Sarah," said Laura, who went to Douglas Academy music school in Milngavie. "Getting lessons in all of them was a huge thing. It was such a luxury.
"Now that might not be an option for someone who has just as much talent or curiosity. If talent isn't nurtured then it won't go far.
"And it has to start in primary school, if you wait until high school, it's too late.
"You start exploring dancing, tennis and swimming. Music should be a possibility, too. There's no shortage of research showing that the focus in learning an instrument and playing with other people is crucial to education. We are trying to spread that word."
The girls, from Bearsden, Glasgow, returned from engagements in Cairo last week and took the opportunity to raise their concerns internationally.
"We gave a presentation to a press conference there as it's not just an issue in Scotland," said Sarah.
"In Egypt, getting lessons and instruments is even further away and more of a luxury and we spoke about our ambitions there, too."
They are on a five-strong Classic BRITS shortlist for best group alongside 2CELLOS, Cecilia Bartoli & Sol Gabetta, Jools Holland & Jose Feliciano and Michael Ball and Alfie Boe. The ceremony is back, and being screened on ITV, after a five-year absence.
"Sarah and I used to watch it on TV and thought: 'Maybe one day' but then they stopped," said Laura. "The last time they were staged, I was in the audience because a friend was nominated, so for them to come back as we released our first album and be there as nominees is exciting."
The girls have been long-time fans of Croatian duo 2CELLOS and are also looking forward to being in the same room as Boe and Ball at the Royal Albert Hall.
"They're going to win, let's be honest," said Sarah. "Their album broke all sorts of records and they won the nation's heart.
"We're on the same record label, Decca, as Alfie and Michael but we've never met them so that will be nice."