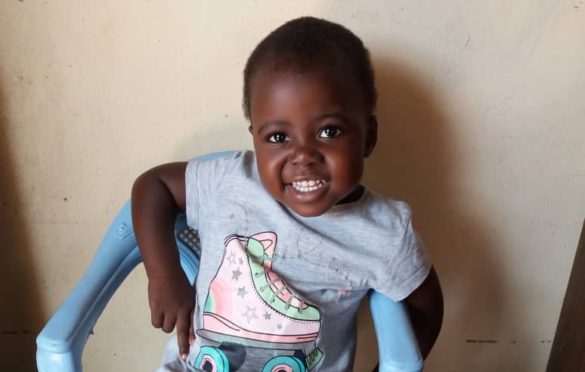 Just weeks ago, paediatric surgeon Dr Bip Nandi had to break the hardest news to parents of seriously ill children.
With no access to vital life- saving equipment, the Malawi-based doctor could only send his sickest young patients on a four-hour ambulance journey to the nearest larger hospital – and hope they made it there in time.
But now, thanks to the support of a Scots charity, Dr Nandi's operating theatre has been stocked with essential equipment, which is already saving lives.
When three-year-old​ Tamandani Nkhata began struggling to breathe, her parents Eunice and Gilbert faced a terrifying late-night trip to Kamazu Central Hospital, in Malawi's capital city, Lilongwe, where Dr Nandi is based. A piece of maize had travelled down Tamandani's windpipe and was lodged in her right lung, causing her breathing to be impaired, and without fast intervention she would soon be battling for her life.
Using a bronchoscope, supplied by the charity Kids Operating Room, Dr Nandi was able to revive Tamandani with an emergency procedure​ – but only weeks previously the outcome could have been far different.
"When I got the call at about 10pm, I was told Tamandani had momentarily stopped breathing and had to be resuscitated," explained Dr Nandi, who completed his medical training in Edinburgh, before moving to Malawi eight years ago.
"A three-year-old's wind pipe is less than the diameter of your little finger, so once a maize kernel gets stuck, there is not much space for air to get around. The irritation causes you to repeatedly, forcefully cough, which makes breathing even harder. After a while you are too tired to cough, then too tired to breathe, then you start gasping, and finally you give up."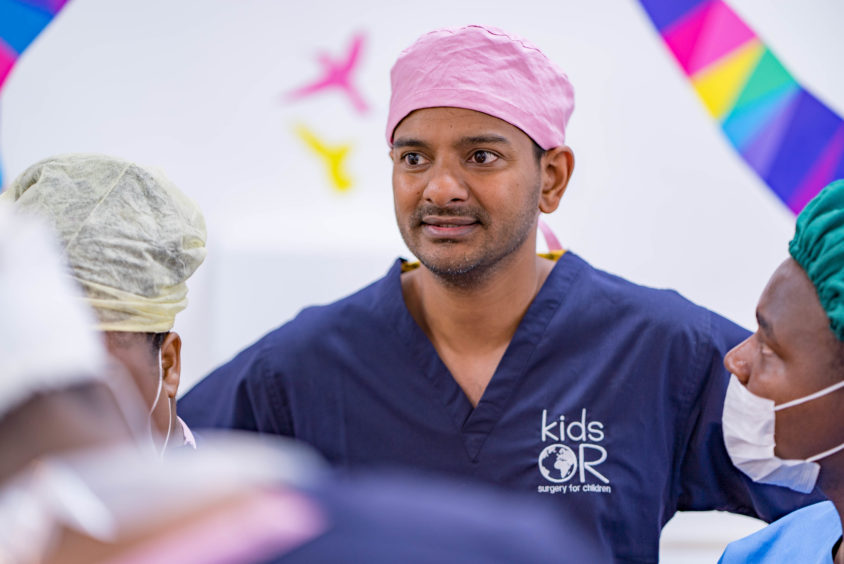 He added: "Until recently we had to tell parents we didn't have the equipment to save their children, sending them on a 200-mile ambulance journey to the one hospital in the country that did. Some would make it, some would not.
"Now, instead of this terrifying ordeal, we can offer them hope and a straight-forward procedure."
Tamandani's dad, Gilbert, added: "The situation was very bad – her breathing was noisy, and she was getting worse. We were so desperate, we thought we had lost our child.
"Now, we thank God that she is fine. We are so happy to be taking Tamandani home."
Since receiving the new surgical tools, Dr Nandi has saved another child's life, too, after a four-year-old boy swallowed a hooked nail, and he believes the support of Kids Operating Room will save many more children in the years to come.
He said: "This is standard equipment in most hospitals in the UK, and I have very little doubt if we didn't have it, Tamandani and other children would not be alive.
"There is a stark difference in the hospital between when I first came to Malawi and now. It's been great to see things slowly getting better."
Tamandani is just one of the 18,000 children across Africa, Latin America and South East Asia, who have been helped by Kids Operating Room, a Dundee-based charity which has so far installed 25 paediatric operating rooms in low- and middle-income countries, and supplies safe equipment to surgeons.
It has been estimated more than two billion children lack access to safe surgery around the world, and more young people die from not getting the operations they need than from malaria, HIV and TB combined.
Last week, the charity launched a new campaign, Africa 30, which will deliver 120 more operating rooms to communities across the continent before 2030, initially providing essential surgical care for 635,000 children and potentially millions long-term.
"Creating 120 centres of excellence in children's surgery, we will see an end to needless deaths or disability for families from across the continent," said Garreth Wood, chairman of Kids Operating Room, which also recently donated 10 specialist anaesthetic machines, worth £500,000, to the Covid-19 ICU ward at Ninewells Hospital in Dundee.
"A globally significant and exciting project, delivered jointly by our staff here in Scotland and in Kenya, it will mean children like Tamandani no longer lose their lives due to treatable conditions or live with the stigma and pain of disability resulting from injury.
"This project brings hope to children like them, to their families and, through transformed healthcare services, to their nations too."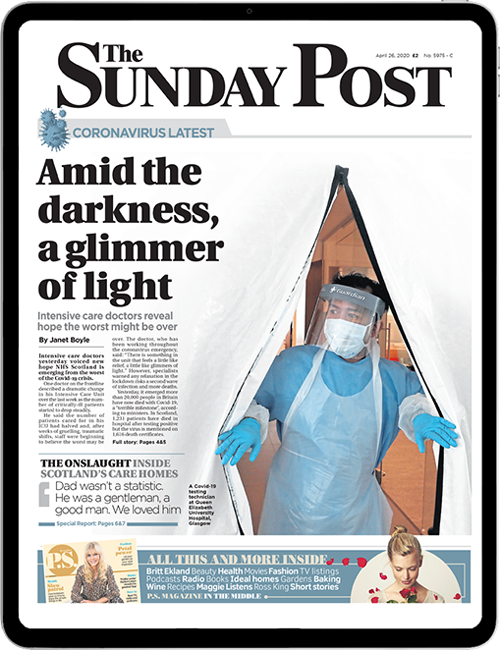 Enjoy the convenience of having The Sunday Post delivered as a digital ePaper straight to your smartphone, tablet or computer.
Subscribe for only £5.49 a month and enjoy all the benefits of the printed paper as a digital replica.
Subscribe