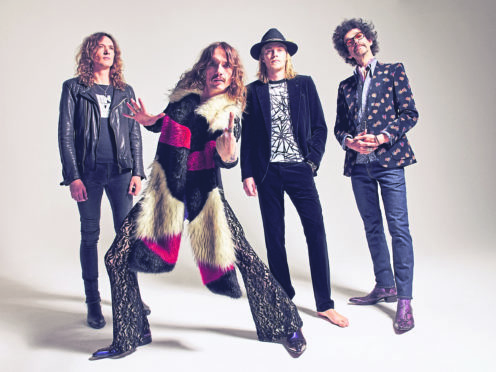 The Darkness have been together for longer this time around than during their original, all-conquering heyday.
And, while they were never likely to equal that remarkable period between 2003 and 2005, when they became Britain's biggest band and sold 1.3 million copies of their debut album in the UK alone, the flamboyant rock band are now in a much happier place.
The release of Permission To Land in 2003 saw them win three Brit awards and were feted by rock legends such as Aerosmith's Steven Tyler.
But the quartet, led by frontman Justin Hawkins and guitarist brother Dan, fell into every rock star cliché possible.
In the midst of fall-outs, addictions and a poorly received second album, the band split up in 2006.
Scottish bass player Frankie Poullain had already quit the year before, but he's been back with the band since their reunion eight years ago and he says they won't make the same mistakes twice.
"We saw what went wrong the first time," he admitted. "We lost our identity because we didn't have creative freedom.
"You can't compromise in the studio because when you go out on the road for two years playing those songs you end up hating yourself.
"We learned from that and, as time progresses, we are becoming more and more true to ourselves.
"But we only have ourselves to blame, too. We stopped communicating with each other and there was lots of partying. Alcoholism, drug abuse – all of those things will stop you.
"It was the success as well. Once you've achieved your goals, it's hard to know what to do next."
The Darkness's new album, Easter Is Cancelled, is their sixth studio release and their fourth since reuniting.
It's been acclaimed by critics as the best thing the band have done since their debut. It's also a concept album, which the band says is "a journey examining the role of a musician in the barbarous culture of the world today and their almost divine responsibility to challenge the establishment".
If that sounds a little grandiose, the controversial album cover, which portrays Justin Hawkins as Jesus on the cross, is typically tongue-in-cheek.
The 52-year-old Frankie, from Edinburgh, says putting out such an album wasn't just a challenge for the band, but also to others.
"We like to keep it interesting for ourselves and ask questions of both the band and other people.
"We are also having a lot of fun and being childish.
"We want to try doing something people wouldn't expect. We were put in a category early on, called a joke band or a glam band, when in fact we weren't influenced by glam groups.
"On this album I think I can hear a huge range of our influences, it's very eclectic, from 19th-Century music hall to punk."
The band is heading out on a UK tour, including a date in Glasgow next month just in time for Christmas, which provides them with the opportunity to play their festive hit, Christmas Time (Don't Let The Bells End).
It also gives Frankie the opportunity to spend some time at home.
"Being on tour gives me the chance to come home," he added. "But I occasionally see my mum and brother in Edinburgh, too.
"My stepbrother is (comedian) Phil Kay and he lives nearby me here in London."
---
The Darkness, O2 Academy, Glasgow, December 15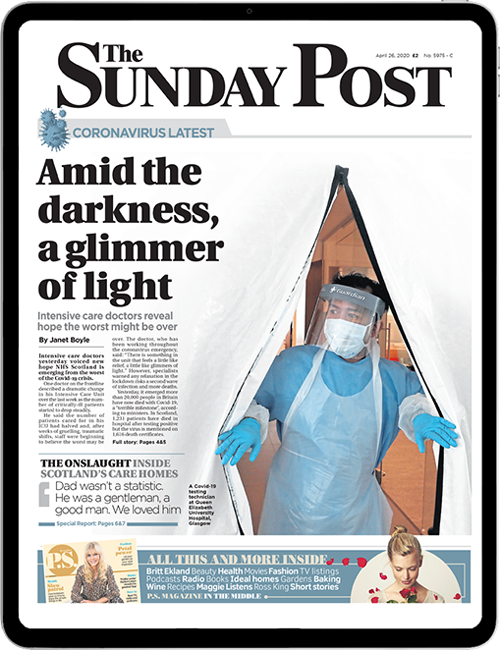 Enjoy the convenience of having The Sunday Post delivered as a digital ePaper straight to your smartphone, tablet or computer.
Subscribe for only £5.49 a month and enjoy all the benefits of the printed paper as a digital replica.
Subscribe