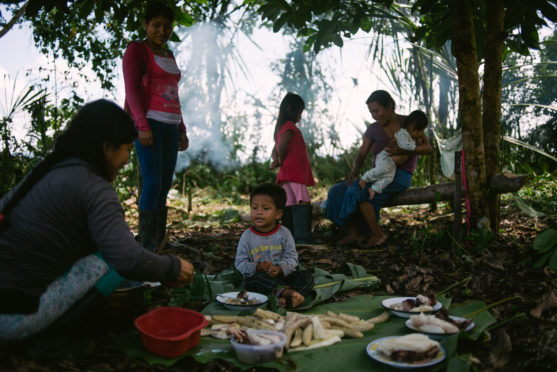 An oil firm backed by a Scots investment giant and accused of endangering an indigenous group in lockdown in the Peruvian Amazon has pulled out of a controversial exploration site.
We reported last week that Standard Life Aberdeen was under pressure to withdraw support for Chilean company GeoPark, which has been at the centre of a dispute over its plans to extract oil in the Loreto region of Peru.
Threatened people of the Amazon urge Scots to pull millions from oil company accused over lockdown
The Wampis Nation, which fears Covid-19 could be genocidal for indigenous peoples in the Amazon, took legal action against GeoPark, accusing its workers of entering its territories despite a state of emergency in Peru.
The Wampis filed a criminal complaint against GeoPark in May, alleging the firm was putting lives at risk among the communities of the Morona River. It also called on Standard Life Aberdeen to stop investing in GeoPark. According to records, on March 31 the Edinburgh-based firm had shares valued at £12m in GeoPark.
Last week, GeoPark, which denied the allegations, said it would no longer continue with its plans to extract oil in the area. The company said in a statement it had informed Petroperú, a firm owned by the Peruvian state, that it was pulling out of the project.
In 2014 GeoPark and Petroperú formed a consortium to explore and exploit an area called Lot 64, with the Chilean firm taking a 75% stake, achieving 10,000 barrels a day in the first stage by early 2021.
Announcing it was pulling out of the deal, GeoPark said: "On July 15, 2020, GeoPark ­notified Petroperú and Perupetro of its irrevocable decision to retire from the non-producing Morona block (Block 64) in Peru."
GeoPark's announcement was welcomed by critics of the Lot 64 project. However, oil extraction in the area is still a possibility.
Forest Peoples Programme, which campaigns on behalf of indigenous groups, said: "One thing is clear – the Lot is not cancelled. Future potential GeoParks may come."
Ric Lander, of Friends of the Earth Scotland, said: "This is ­fantastic news for the Wampis nation. To stop these abuses and slow the worst effects of climate change, Scottish investors need to divest from fossil fuels." Petroperú said it had 30 days to decide whether to "fully assume the operation of the licence contract for Lot 64". The Wampis Nation Autonomous Government said: "This news is an important achievement."
Aberdeen Standard Investments said: "We regularly engage with all companies we invest in to fully understand the impact its operations have on its employees and the environment.
"We have recently had conversations with GeoPark's management team, including the effect of Covid-19 on its business and would expect management to take decisions to protect employees of the company as well as the local community."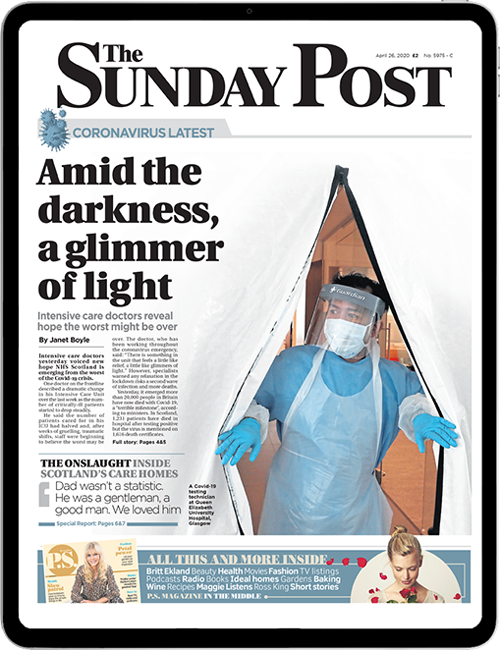 Enjoy the convenience of having The Sunday Post delivered as a digital ePaper straight to your smartphone, tablet or computer.
Subscribe for only £5.49 a month and enjoy all the benefits of the printed paper as a digital replica.
Subscribe