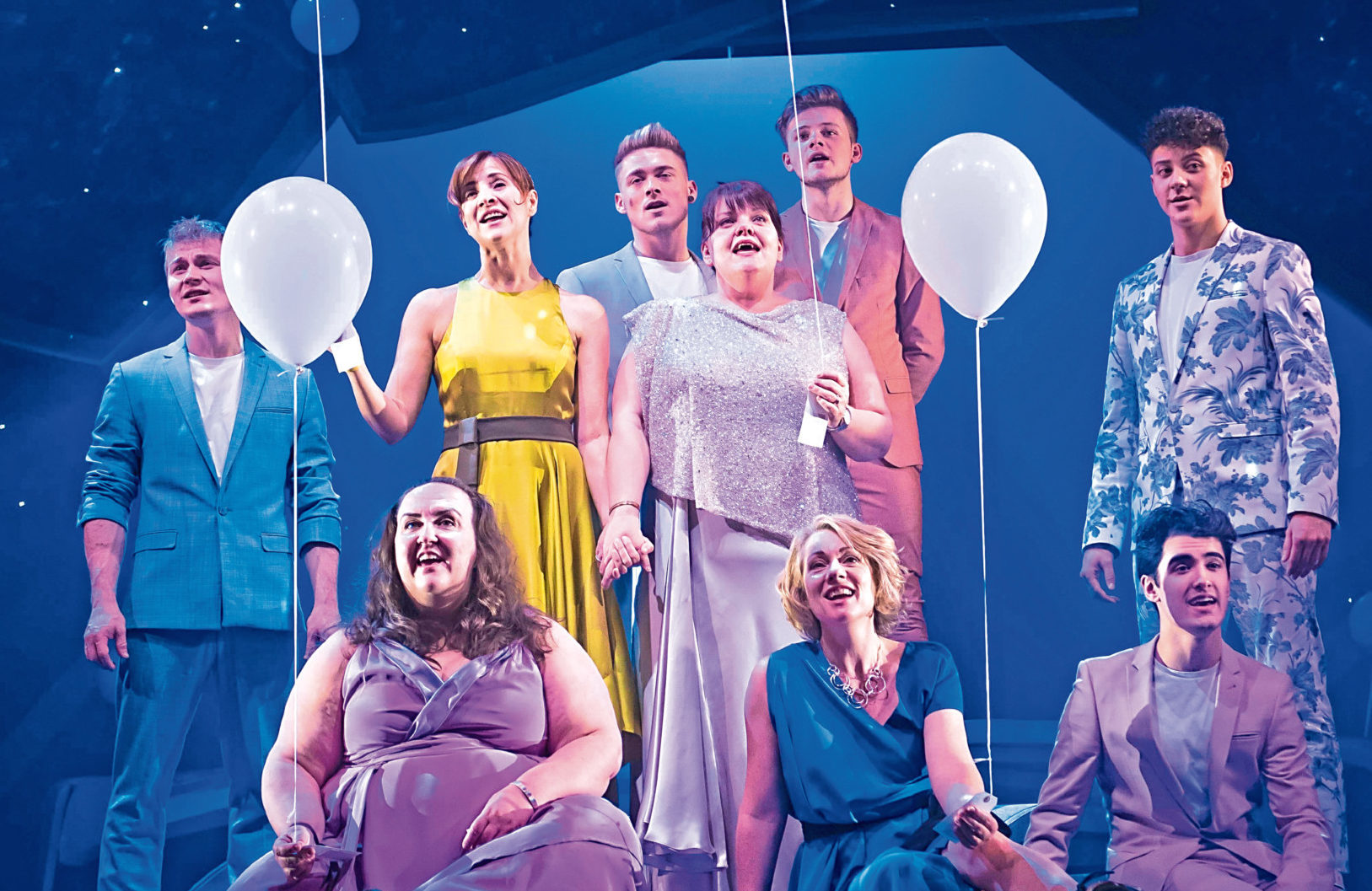 SINGING Take That songs only to find Gary Barlow was standing behind her, watching intently, was a new experience for accomplished Scottish actress Jayne McKenna.
She is one of the leads in The Band, the hit musical featuring the songs of Take That, which comes north this week on its record-breaking tour (advance ticket sales broke through the £10m barrier).
Jayne, originally from East Kilbride, discovered early on in the process just how hands-on Gary Barlow and Co were going to be.
"We did a workshop at the Apollo in Manchester last March," she said. "We were singing a Take That song and looked around to see Gary Barlow standing behind us, his arms folded."
The Band tells the story of what it's like to grow up with a boyband.
For five 16-year-old friends in 1992, the band is everything. A quarter of a century later, they are reunited as 40-somethings, their lives very different, and are trying once more to fulfil their collective dream of meeting their heroes.
"Four women of a certain age having lead roles is a very rare thing," Jayne continued.
"Tim Firth's writing is amazing – he has really reflected the lives of normal women and the things that happen to them.
"It's a show about friendship and love, which sounds schmaltzy but it's not because the women are like real people.
"Take That are never mentioned in the show – it's about the women's journey."
Jayne, a mum of three boys, is looking forward to coming to Glasgow and Edinburgh – and Aberdeen in October – and will this week tick off a career ambition.
"I've never played the King's in Glasgow before, so this will be a special moment," said Jayne, who recently did a year on War Horse and whose TV credits include Silent Witness, Holby City, River City, Doctors and Footballers' Wives.
"I studied just along the road at the RSAMD, now the Royal Conservatoire, and I used to go to the panto there when I was young.
"It feels like I'm coming full circle.
"I'll be staying with my mum while I'm up, which is also really nice. After I graduated from the RSAMD, I worked briefly at the Lyceum and then took the London agent route, so I've been down south a long time.
"It was completely unexpected to be part of this – I didn't think my career trajectory would go in this direction at this stage."
Joining Jayne in the cast is Curtis T. Johns, pictured far left, who plays one of the members of the fictional boyband.
He secured his role as part of 5 To 5, the group that won BBC1's Saturday night TV singing competition, Let It Shine.
But the songwriter, who has written for acts such as Matt Cardle and Ray Quinn over the past eight years, didn't audition for the show because he wanted to be a performer. "Getting to meet Gary Barlow and showing him my music was the hook for me going on to the programme," he admitted. "It was one of my life's ambitions and I've managed to fulfil it.
"I didn't think I would win the show because I'm not really a performer. I'm a songwriter, not a dancer, and I hadn't done too much live singing."
Curtis is taking time on the tour, which runs until next March, to write new material but he's not sure where his career will lead after The Band.
"It's been such a new experience and I never thought I would be performing nine shows a week," continued Curtis, who also owns and runs a rugby club in his home city of Leeds. "I would consider doing musical theatre again and I would love to release an album or EP to share what I've been working on for the past decade.
"There are plenty of opportunities out there now."
Curtis says he's also taking time to get used to the attention of fans, many of whom see the show multiple times.
"The fans are lovely and a lot of the same people come to different venues.
"You learn a lot about their lives and it's an interesting part of it all.
"Fans at the stage door tell us they are surprised by the depth of the story – because it's really not about Take That or the boyband, it's about the girls' friendships."
The Band, King's Theatre, Glasgow, June 26-July 7; Edinburgh Playhouse, July 10-14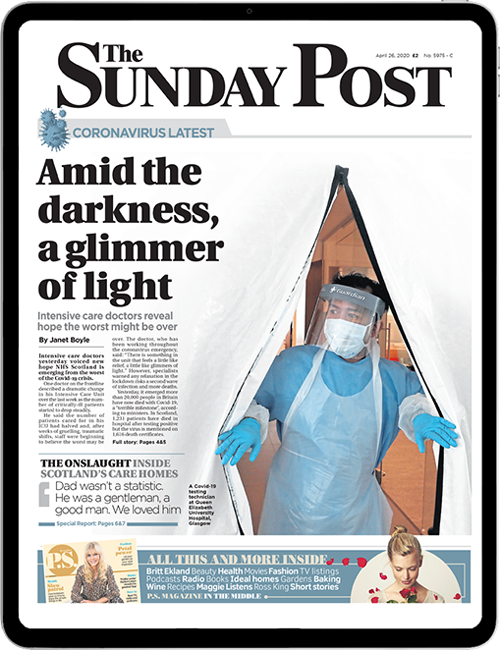 Enjoy the convenience of having The Sunday Post delivered as a digital ePaper straight to your smartphone, tablet or computer.
Subscribe for only £5.49 a month and enjoy all the benefits of the printed paper as a digital replica.
Subscribe