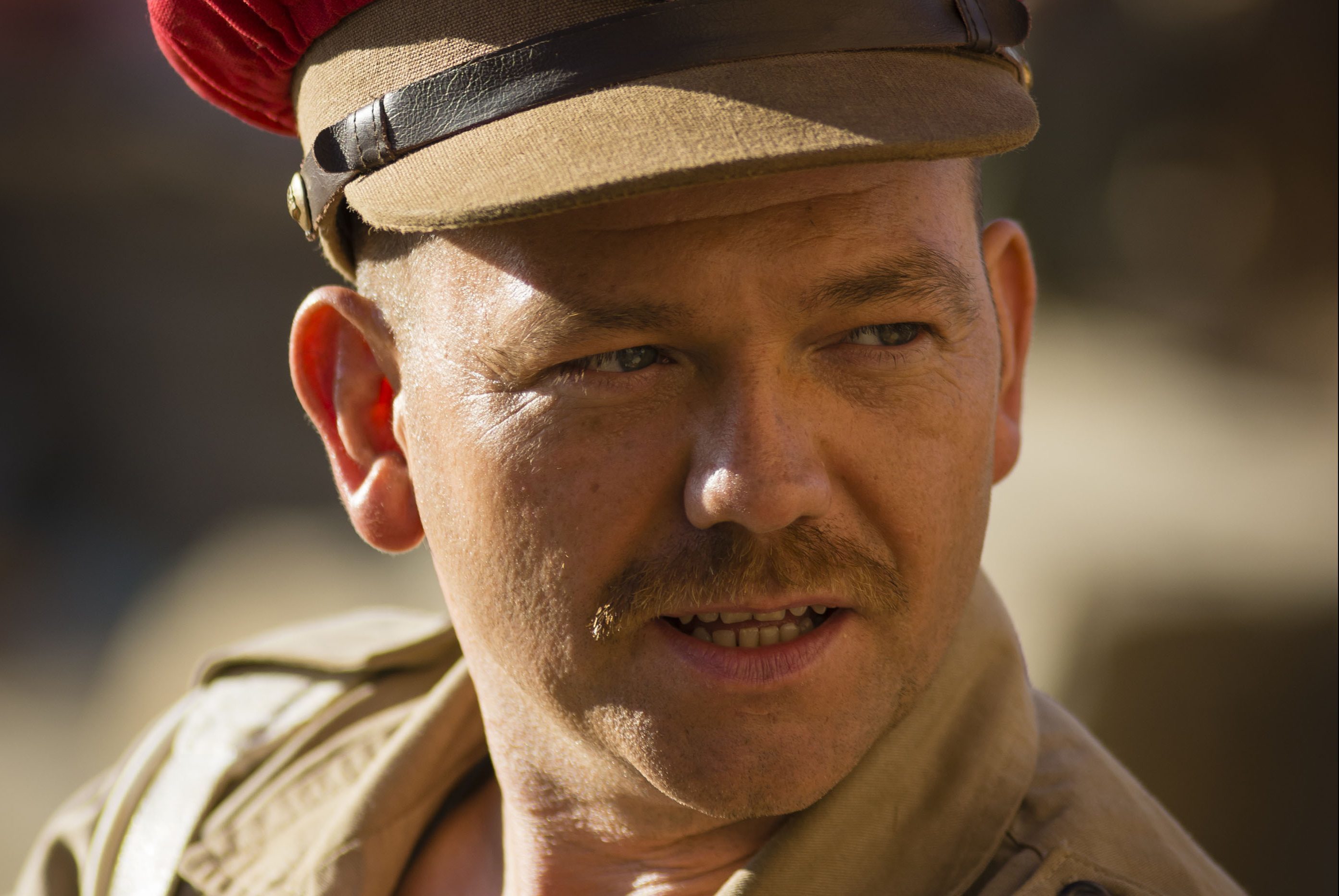 SCOTS star Chris Reilly has gone from looking after the homeless to starring in the BBC1's big new drama, The Last Post.
The remarkable career change has also seen the Dunbartonshire actor make his mark in Game Of Thrones.
Chris, 39, didn't even think about acting until he was 31 but has clocked up appearances in everything from Silent Witness to Shetland. Now the spectacular drama about the Aden crisis in the 1960s is set to shoot him to even greater fame.
Chris grew up in the Alexandria B&B his parents ran as bit of a halfway house for those on social security. When they asked him to take it on he turned it into a proper homeless unit.
"I didn't want to just accommodate people who were in limbo," said Chris. "I set it up because I wanted to be able to help people make a success of their lives.
"It was for those that maybe had drug or alcohol problems, were involved in violent situations or had mental health issues. It was all life's waifs and strays, really.
"I did it for years, with referrals from the councils. I remember the people really well and I particularly remember the Christmas times. They were brilliant.
"Some of the guys and girls had nowhere else to go and we'd cook the meal together and it was the nicest Christmas dinners I've ever had.
"I was giving everything to it, though, and working such long hours that I felt I needed something different. But it was a huge wrench to leave."
Chris found a love of amateur dramatics and landed a place at the Royal Welsh College of Music & Drama.
"I know I've had a very different path to a lot of actors, but I think I'm all the better for it," says Chris.
"I appreciate what's important."
The Last Post is set against the backdrop of the Aden Emergency in the British Crown Colony in the early '60s. It's written by BAFTA-winner Peter Moffat, based on his childhood memories there where his dad served in the Royal Military Police.
The six-part drama co-stars Ben Miles, Stephen Campbell Moore, Jessie Buckley and former Call The Midwife favourite, Jessica Raine.
It focuses not just on military matters but also the wives who have to face up to the dangers while also embracing life in the Swinging Sixties.
"I didn't really know much about the conflict before The Last Post," admits Chris, who plays Sergeant Alex Baxter.
"It was a really strategically important port and it was like the last war of the Empire.
"There were schools and the BP Club for the social life, a little bit of Britain out in the Gulf."
Chris trained to look the part in Bulgaria, including sessions with Tony Blair's bodyguard and Foreign Legion and Special Forces soldiers, before flying out to film in South Africa.
"It was incredibly hot, 42 degrees some days. We were filming up on a ridge with the helicopter one day and we had to climb a sheer cliff face and race to get to it in on a deadline.
"I was losing the rag and saying it was mental. I'm scared of snakes and we were getting away from the person who was supposed to look out for them.
"The helicopter pilot was so skilled he was able to skim trees with its skids while flying sideways to film us."
Chris has also been on EastEnders and Doctors in his relatively short career.
But he admits the budget of Game Of Thrones puts everything else in the shade.
"I did it twice," adds Chris, who has returned home to help look after his mum who is battling a serious illness.
"When I first did it I think they were spending $6m an episode and the second time it was up to $10m.
"You'd have maybe 50 horses and hundreds of extras on set.
"I played a Stark, who was killed, and then came back as a Lannister in season four. I don't know of any other actor who's played two scripted parts, so I think I'm the answer to a quiz question!"
The Last Post, BBC1, tonight, 9pm.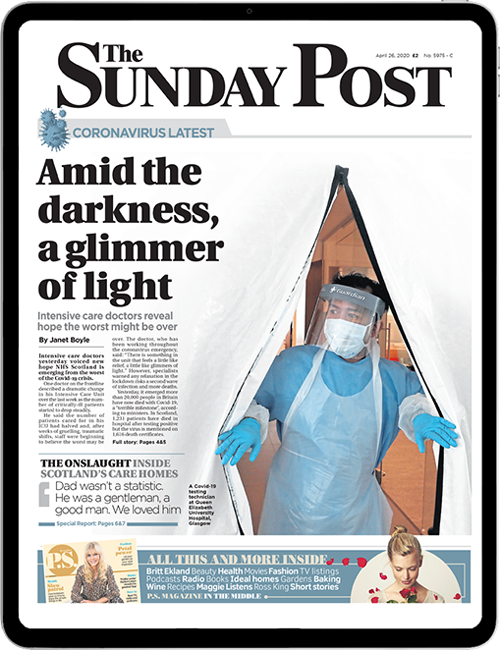 Enjoy the convenience of having The Sunday Post delivered as a digital ePaper straight to your smartphone, tablet or computer.
Subscribe for only £5.49 a month and enjoy all the benefits of the printed paper as a digital replica.
Subscribe