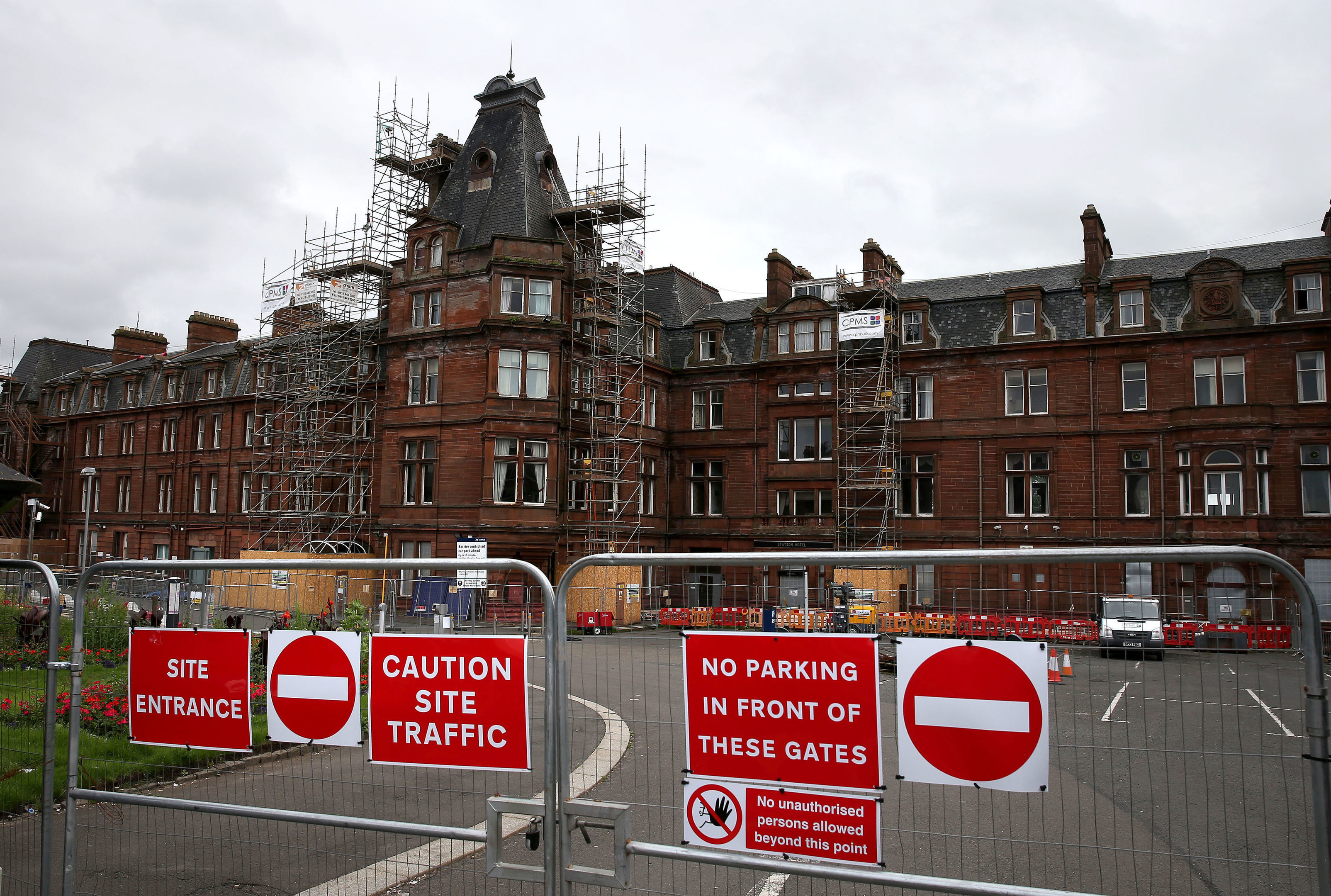 SCOTRAIL have insisted that Ayr station will remain open for the time being, despite reports that it is set to close on Monday.
An exclusion zone has been imposed by South Ayrshire Council due to the unsafe nature of a former hotel building next to the transport terminus.
A ScotRail statement said: "This exclusion zone means services via Ayr will be disrupted for the foreseeable future. Ayr station remains open for business and, despite reports, will NOT be closing on Monday (3 September).
"There are no current plans to close Ayr station, and we will continue to do everything we can to keep people moving during this difficult situation.
"We will continue to keep the matter under review. If South Ayrshire Council extends its exclusion zone then we would have to assess the impact this would have on our ability to operate trains from the station."
The disruption comes as thousands are expected to descend on the seaside town for the annual Scottish International Air Show, which takes place this weekend.
As a result of the restrictions at Ayr station, ScotRail's plans to add extra carriages to services are no longer possible and those heading to the event have been advised to make alternative travel arrangements where possible.
Alterations until further notice will be applied on services between Ayr and Glasgow, with all running at reduced capacity.
This will have a knock-on effect on passengers travelling to and from Glasgow and Paisley, many of whom use the Ayr-bound service.
They've been advised to use Gourock and Wemyss Bay services as an alternative.
A number of early morning services will also be subject to cancellation as access to the Ayr Townhead servicing depot has been blocked. Bus services will operate at points along the route.
Alternative arrangements have also been made on services to Stranraer and Girvan via Ayr.
The exclusion zone around the former Station Hotel was extended earlier this week, with councillors saying problems with the building's roof "present a significant and immediate danger to people and places around the station".
It is as yet unclear how long the disruption will last for.